What is Sonos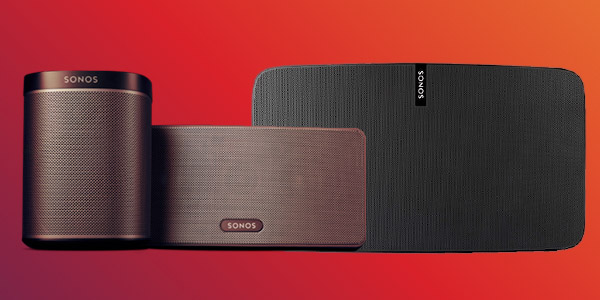 Stream all the music on earth
Songs you've known forever and artists on the verge. Oldies. Indies. Rock. Jazz. Sonos is the wireless system that plays your personal music collection along with music services like Spotify™ and Pandora™ and thousands of free Internet radio stations. Play music stored on your Android smartphone or tablet, iPhone, iPad and iPod touch wirelessly to your Sonos system.
Immersive sound
When you immerse yourself in Sonos sound, you feel the music come to life. Hear every song as it was meant to be heard, with crystal-clear fidelity.
Simple setup
No rewiring. No complex programming.Simply place your Sonos player anywhere in the house and connect to your home WiFi network with the free Sonos controller app. Sonos designs and builds every piece inside our products to ensure that you get rock-solid wireless performance throughout your home.

Stream all the music on earth
Take total control of your home listening experience with the Sonos Controller app. Built for mobile, tablet and desktop, it connects you to all the music on earth, all over your home. Play, control and explore your music, your way.
Designed to Play
The Sonos Controller App lets you play music in every room of your home, manage your queue, and quickly search across all your music services at once.
Explore the app
The main menu is the gateway to your world of music. Browse your music services, favourites, Internet radio, personal music library and playlists. You can also find setting to easily add new Sonos components.
The perfect introduction
Start small or go big. There's a Sonos speaker that will fit any room in your home.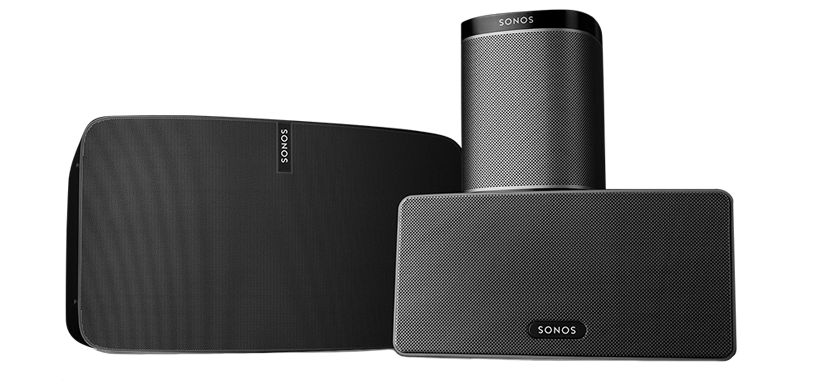 View features
Two custom designed speakers with dedicated D-class amplifiers
Quick access to music, volume and play/pause with dedicated buttons
Humidity resistant
Stereo pair option with 2 PLAY:1's
Can be used as home theater rears
Wall mountable & Built-in alarm clock
Three custom designed speakers with dedicated D-class amplifiers and passive bass radiator
Quick access to music, volume and play/pause with dedicated buttons
Horizontal or vertical placement
Stereo pair option with 2 PLAY:1's
Built-in alarm clock
Wall mountable
Five custom designed speakers with dedicated D-class amplifiers
Quick access to music, volume and play/pause with dedicated buttons
Stereo pair option with 2 PLAY:5's
Built-in alarm clock
Line-in 3.5mm audio jack
Headphone out (3.5mm jack)