Introducing the Bosch refrigeration range.
Save more, waste less. Our new range of fridge freezers save you money thanks to their energy efficiency ratings and clever technology. There are A+++ rated fridge freezers across our Logixx, Exxcel and Classixx ranges, so it's easy to find an energy-saving model.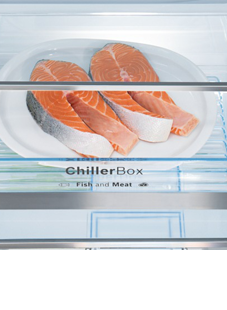 Less waste, more preservation. Food can last even longer thanks to the ChillerBox which has a lower temperature than the rest of the fridge - perfect for meat. Food won't get wasted so that's fewer shopping trips and more money in your pocket.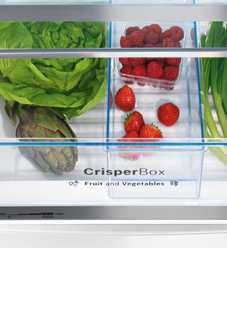 Perfect, crisp, fresh food. The CrisperBox preserves fruit and vegetables for twice as long, keeping them fresh and nutritious. Your food not only retains more freshness and health benefits but its built-in slider makes adjusting the humidity very simple.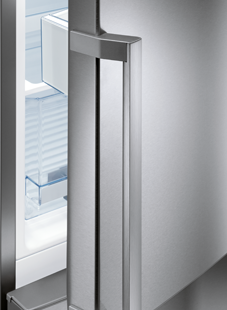 Another job off the list. Never worry about defrosting the freezer again. The NoFrost system prevents the build up of ice by automatically initiating the defrost operation only when it's needed, also helping to maintain energy efficiency.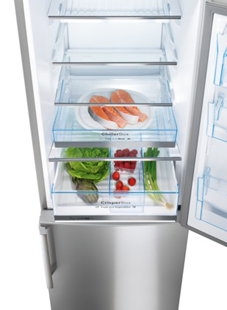 Keep cool. Loading the fridge with new food can cause fluctuations in temperature and make the rest of the food warmer. Activating SuperCool reduces the temperature to prevent the food inside warming up and quickly cools new food.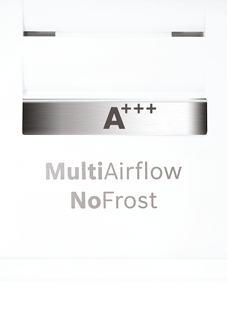 Freeze energy costs. Our most energy efficient fridges have an A+++ rating , another top mark. Energy saving ideas aren't limited to models in the top range either, some fridge freezers cost less than 6p per day* to run.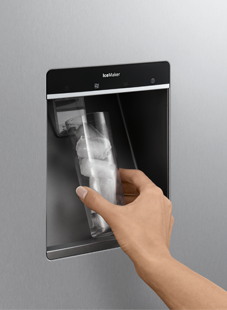 Have a nice day! Our American-style fridge freezers are the perfect addition to modern, family day-to-day living. More flexibility and more preservation with the same cool features as standard refrigeration products.