GoPro Action Cameras & Accessories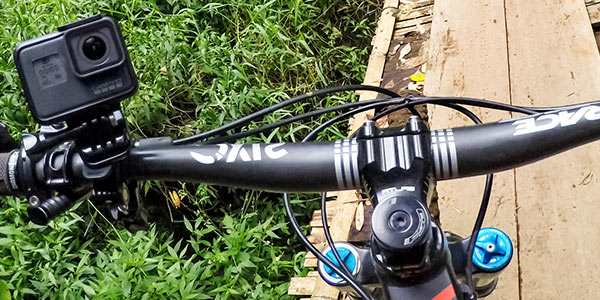 GoPro - for action videos through your eyes
GoPro's rugged, versatile action camcorders let you record stunning high-res videos and photos of life from your perspective.
Choose the right GoPro for what you're doing and where you're going. From the GoPro HERO5 to the GoPro Session camera, their innovative range lets beginners, enthusiasts and professionals alike capture high-energy moments the way they want to shoot them.
Share your adventures and inspire people, whether you're exploring the great outdoors, underwater, participating in extreme sports or playing a live gig.
View all GoPro cameras
View all GoPro accessories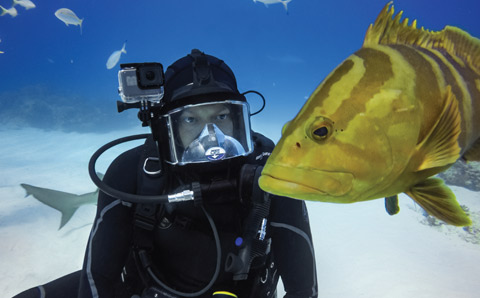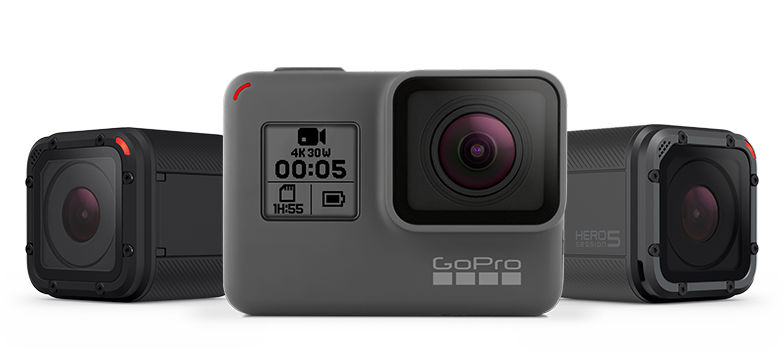 The GoPro range
The GoPro HERO5 Black records in 4K Ultra HD - with versatile features and durable designs, you can capture pro-style action videos and photos anywhere.
For portability, choose the GoPro HERO Session or 4K HERO5 Session - they're small and light so bulk and weight aren't an issue while shooting.
GoPro mounting accessories
Do more with your GoPro.
There's a mount for any setting, whether it's your bike, a wall, your head or even your dog. Shoot hands-free with a smart remotes, or stay discreet with blackout housing.
Stay prepared with ReFuel power packs, anti-fog inserts and GoPro hard cases.
GoPro apps
Download GoPro apps for Windows and Mac.
Transfer and organise footage with the GoPro desktop app. Edit and add effects with GoPro Studio.
The GoPro mobile app lets you control your camera remotely via smartphone, tablet or Apple Watch. Use Quik to edit with a few taps.