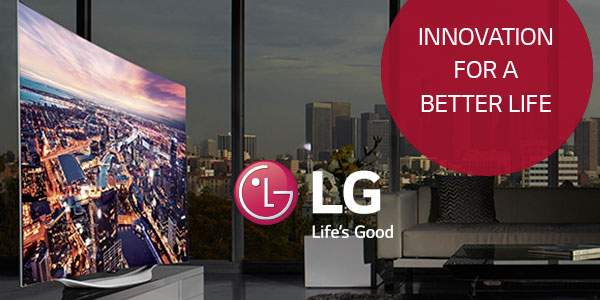 LG Smart TVs
Get more from your television as you explore LG's award winning Smart TV platform for a contract-free entertainment package that puts hundreds of channels and apps at your fingertips.
LG's intuitive webOS operating system and simple set up means it couldn't be easier to enjoy outstanding content, exactly how you want to.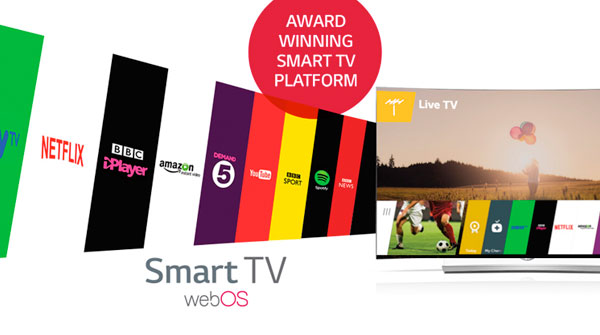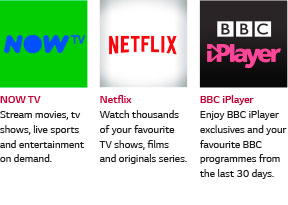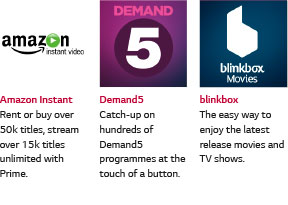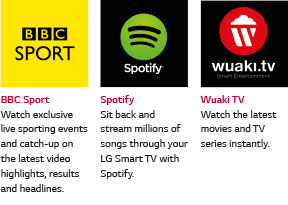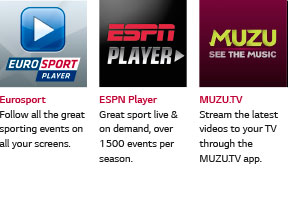 WebOS
LG's award winning Smart TV webOS platform revolutionises the way you watch and experience entertainment on your TV. Free from the complexities of advanced technology, you can now enjoy Smart TV the way it is supposed to be, simple and intuitive, bringing together some of the best catch-up TV, movies, sport and music services. Whatever you wish to watch, find, launch, or play, you can do it easily with webOS, the efficient and user-friendly Smart TV designed with you in mind. Revolutionising the way you experience entertainment on your TV. Simple and intuitive setup allows you to focus on your favourite content when you want it.
Why Smart TV?
Smart TV is a completely free, contract-less service. It comes with Freeview HD built-in and a range of instant access apps for you to browse freely. Unlike traditional costly yearly services, apps on Smart TV such as Netflix and NOWTV allow you to be flexible with your payments, with pay as you go and monthly options. It puts you in control of your entertainment - but more importantly - the bills too. You can also enjoy outstanding Ultra HD TV via selected streaming services. If you don't fancy chucking your set-top box and excess bills away just yet? That's cool, your Smart TV will connect with your set-top-box and offer increased ease of use through the universal remote and other services. Simply. Easily. Smartly.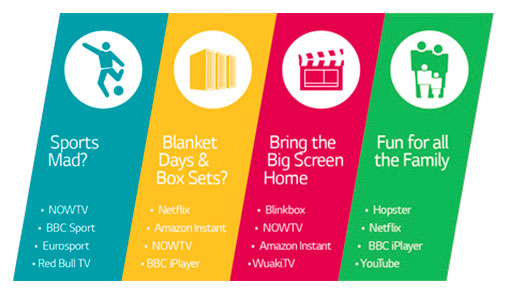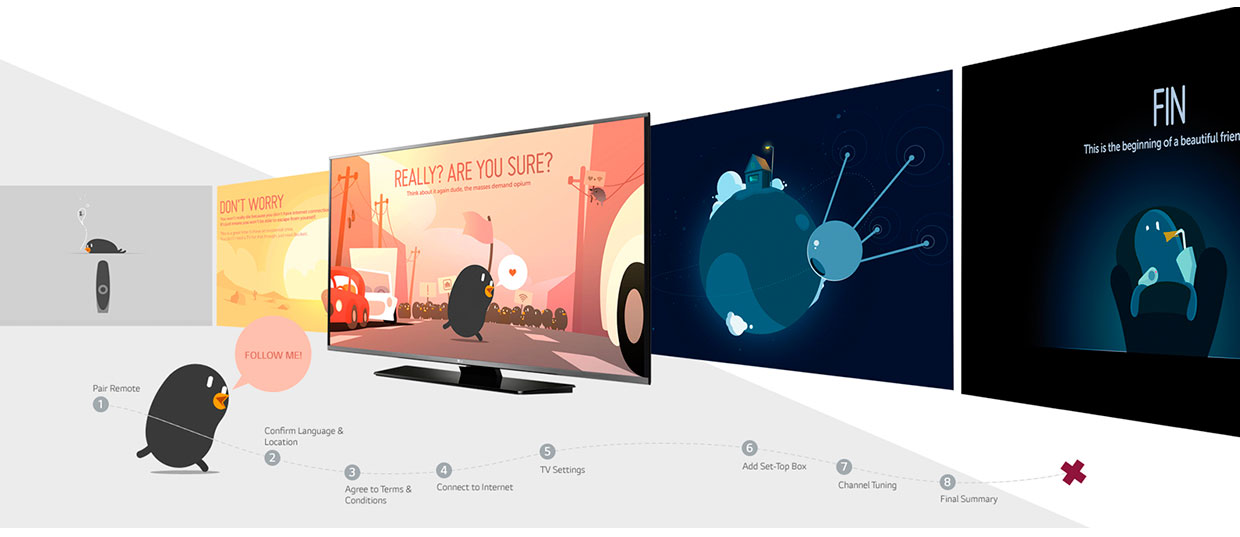 Start your TV with more fun
The enjoyment starts at the beginning when you turn on your TV with Smart Setup. Bean Bird guides you through the basic setup process the easy way and assists you in a perfectly stress-free environment. The Quick Setting function enables you change the screen settings at any time when using your TV.
Launcher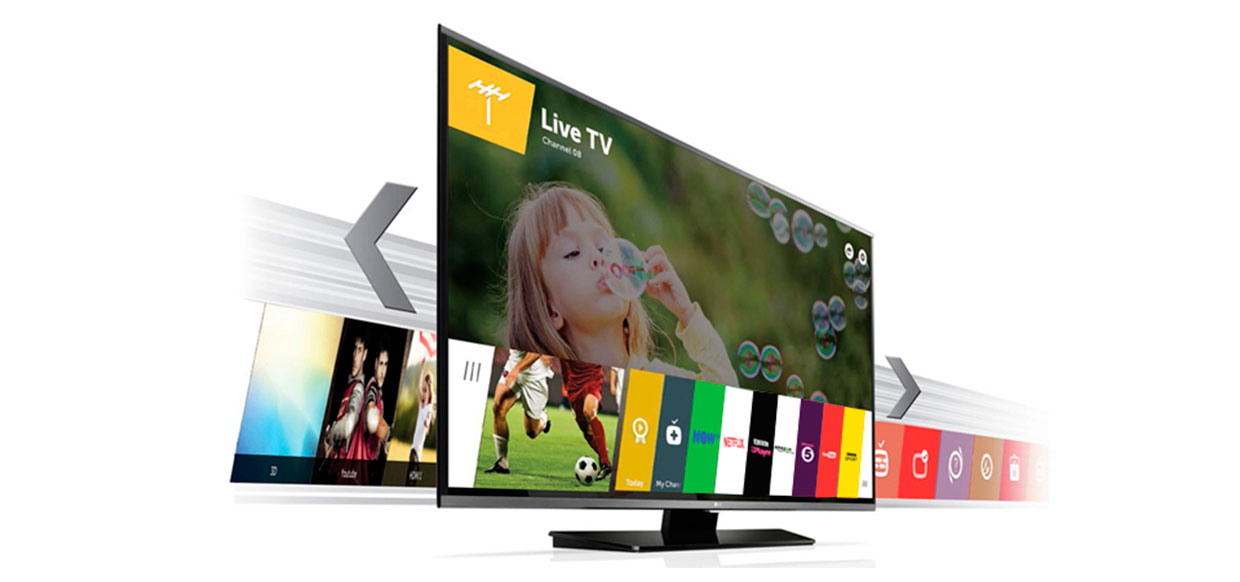 Designed to give you easy access to more great entertainment than ever before. Simply click on the Home button to access the Launcher Bar at the bottom of the screen and switch between channels, recently accessed programmes, apps and connected devices without interrupting what you are watching*.
*Services are subject to availability and may vary across products and platforms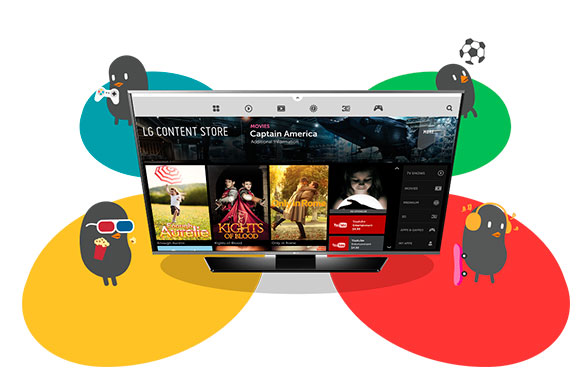 LG content store
Your search for new and exciting entertainment is over. Find everything you want to watch in the LG Content Store, the one-stop-shop for TV programs, On-Demand Movies, 3D content, apps and more.
Great apps such as Netflix, NOWTV, Wuak.TV and Amazon Instant are all included. Oh, and you'll never miss some of the best live TV again with on demand players like BBC iPlayer and Demand 5.
Welcome to the Smart world.
4K Streaming
Access to unbelievable content even in unbelievable Ultra HD
You can enjoy outstanding Ultra HD TV via selected streaming services – such as Netflix, Amazon Instant and Youtube. LG UHD Smart is the one of easiest ways to watch the movies and box sets in 4K UHD – in up to 4 times the resolution and detail than standard HD viewing.

Smart remote
Access a growing world of entertainment on your LG Smart TV with the intuitive Magic Remote using point, scroll, gesture or voice commands. Whatever you are looking to watch, find, launch, play, do it easily with WebOS.
Use our handy magic remote to navigate through a world of entertainment and even use voice commands to find your favourite show.
*Magic Remote included on selected models.