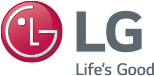 Discover the perfect picture
OLED TV: Best. Picture. Ever.
-CNET, NOV. 2014


Making TV Simple Again
LG's award winning Smart TV webOS platform revolutionises the way you watch and experience entertainment on your TV. Free from the complexities of advanced technology, you can now enjoy Smart TV the way it is supposed to be, simple and intuitive, bringing together some of the best 4K catch-up TV, movies, sport and music services. Whatever you wish to watch, find, launch, or play, you can do it easily with webOS, the efficient and user-friendly Smart TV designed with you in mind.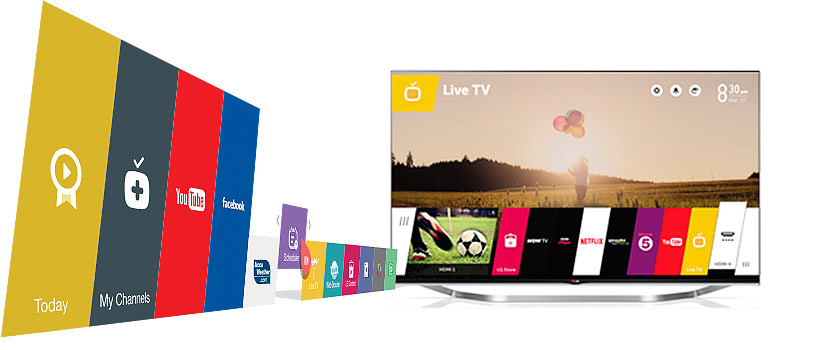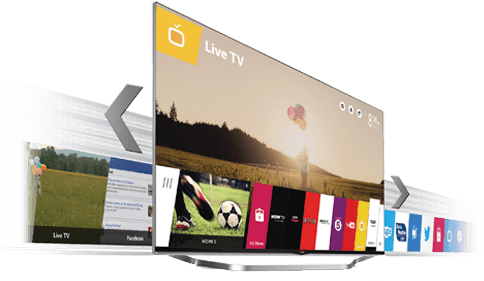 Simple Switching
Switch between live TV, apps and your external devices, all from one place wherever you are whilst using LG's intuitive Magic Remote.
Launcher
Simply click on the Home button to access the launcher menu at the bottom of the screen and switch between recently accessed programmes, apps and connected devices without interrupting what you are watching.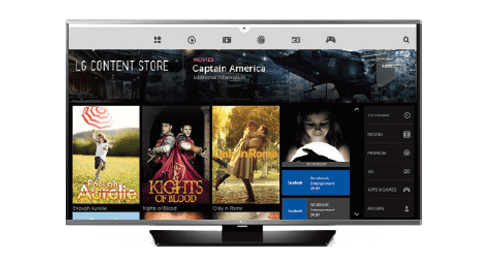 SIMPLE DISCOVERY
Access a growing world of entertainment
Find and enjoy what you want to watch instantly in one place. Live TV, On-Demand services and apps - they're all incredibly easy to find. You can also receive recommendations that introduce you to even more great entertainment on LG webOS TV.

Your search for new and exciting entertainment is over. Find everything you want to watch in the LG Content Store, the one-stop-shop for TV programs, On-Demand Movies, 3D content, apps and more.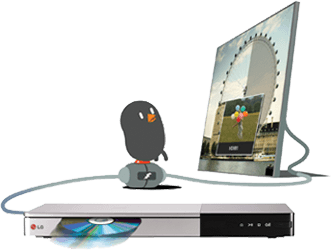 Simple Connection
LG webOS TV is designed to assist you in every aspect of your viewing experience from the initial setup to connecting external devices. Now simply get connected to your new Smart TV!
Input Assist
Plug and play on with a helpful pop-up screen that instantly appears when you connect a new device. External devices can also be accessible through the Input Picker found on the right top of Home screen.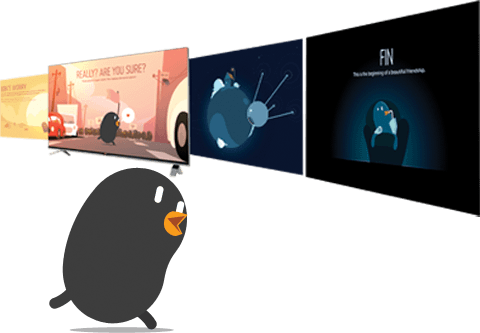 Fun Setup
Let the fun and lovable BeanBird guide you through your setup process. BeanBird delivers stress free personal assistance that's easy and fun. And simply adjust your settings through Quick Setting anytime.
Images for illustrative purposes only. LG Smart TV services are subject to availability and may vary across products, platforms and regions. LG Electronics UK works closely with content providers to ensure services are live and up-to-date across its range of Smart TV devices.