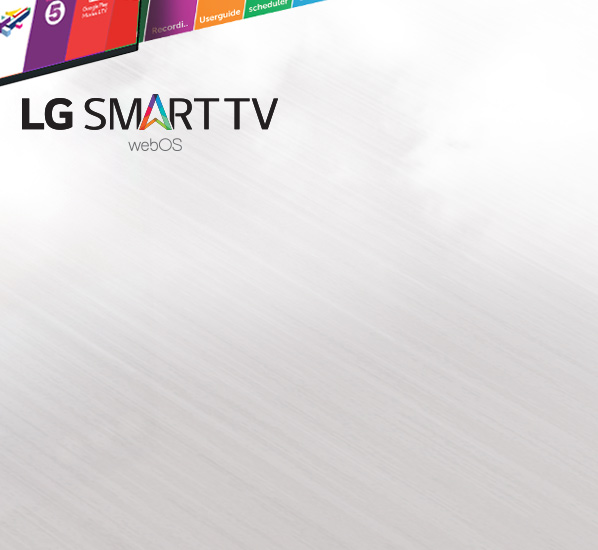 LG Smart TVs
The Ultimate Entertainment Package
The smarter choice. The award winning LG Smart TV with WebOS offers easy access to built-in entertainment services, whether live TV or on demand, all at your finger tips with the intuitive Magic Remote.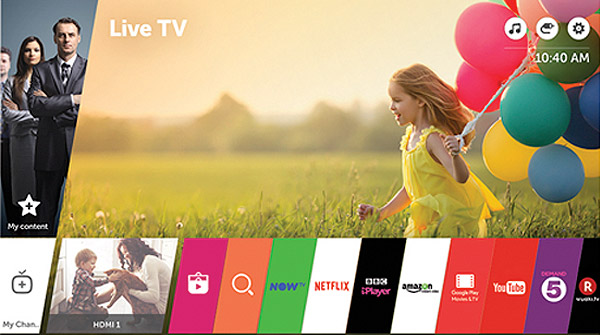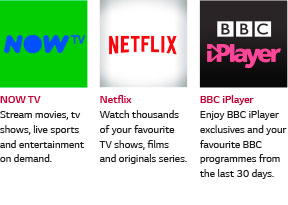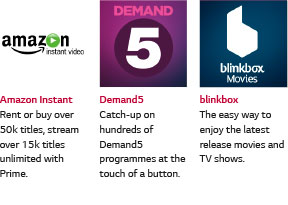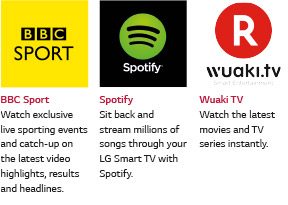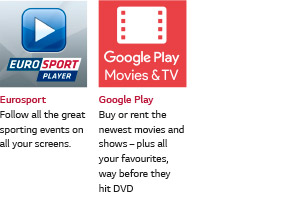 WebOS
The award winning LG Smart TV with WebOS put's you in control of the entertainment on offer. Enjoy your favourite channels and catch up TV services with no monthly cost. The Smarter way of watching live TV and on demand services, with no additional devices required.
Why Smart TV?
Smart TV is a completely free, contract-less service. It comes with Freeview HD built-in and a range of instant access apps for you to browse freely. Unlike traditional costly yearly services, apps on Smart TV such as Netflix and NOWTV allow you to be flexible with your payments, with pay as you go and monthly options. It puts you in control of your entertainment - but more importantly - the bills too. You can also enjoy outstanding Ultra HD TV via selected streaming services. If you don't fancy chucking your set-top box and excess bills away just yet? That's cool, your Smart TV will connect with your set-top-box and offer increased ease of use through the universal remote and other services. Simply. Easily. Smartly.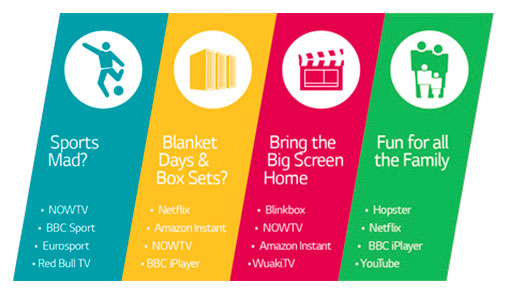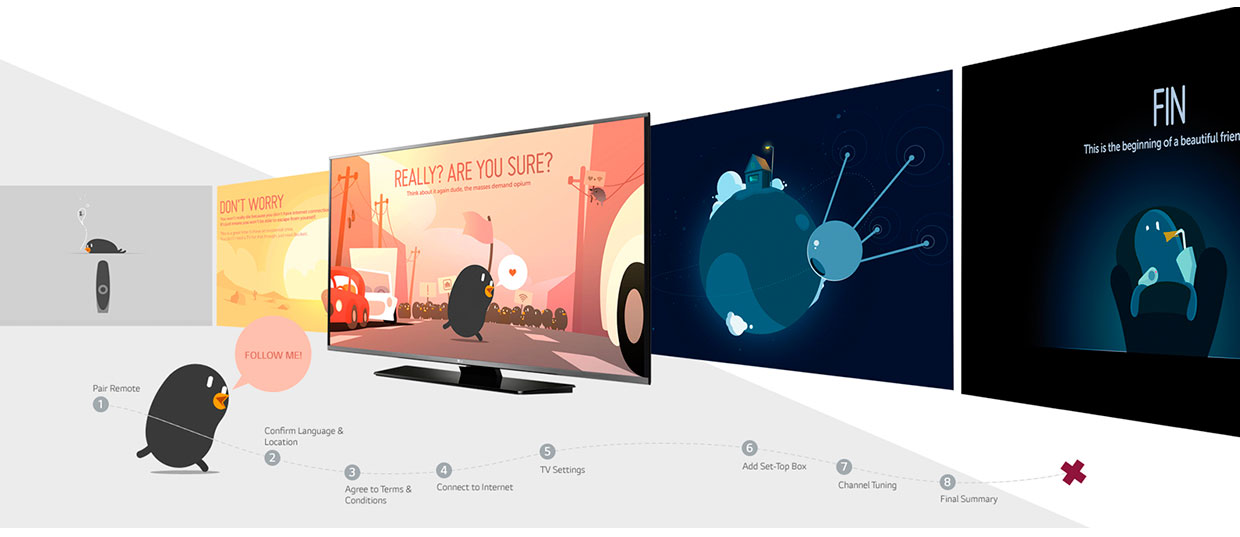 Start your TV with more fun
Start enjoying your Smart TV with ease through a simple set-up process. BeanBird delivers stress-free personal assistance that is straightforward and simple.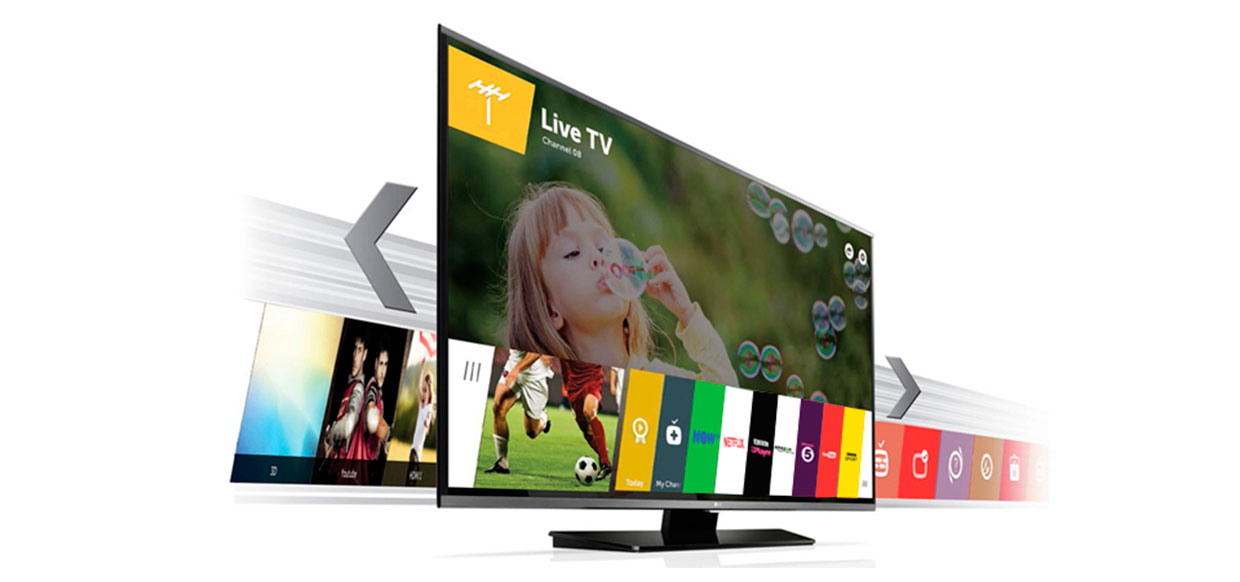 Launcher
Switch quickly between your entertainment options at any time with the user friendly Launcher Bar and Live Menu. This innovative menu system is intuitive and easy to use so you always watch what you want, when you want.*
*Services are subject to availability and may vary across products and platforms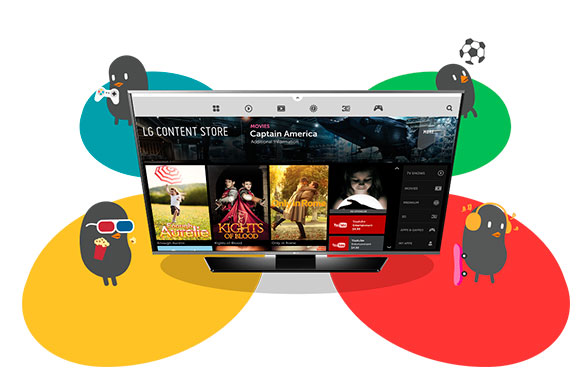 LG content store
Your search for new and exciting entertainment is over. Find everything you want to watch in the LG Content Store, the one-stop-shop for TV programs, On-Demand Movies, 3D content, apps and more.
Great apps such as Netflix, NOWTV, Wuak.TV and Amazon Instant are all included. Oh, and you'll never miss some of the best live TV again with on demand players like BBC iPlayer and Demand 5.
Welcome to the Smart world.
Ultra HD Entertainment
Enjoy watching Ultra HD movies and boxsets from Netflix and Amazon Instant, all 4 times the resolution and detail than standard HD viewing.*
* Subject to service subscription, content availability may vary, minimum internet connection of 8Mbp required. For compatible devices, visit www.lg.com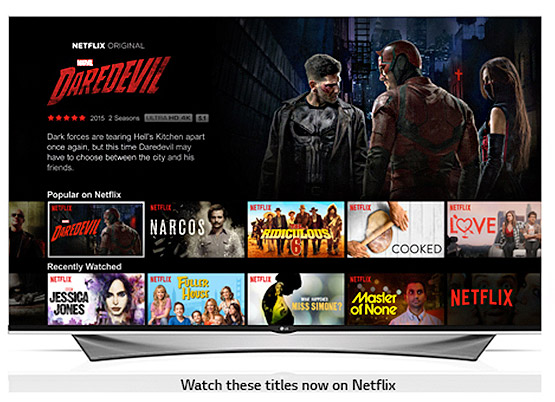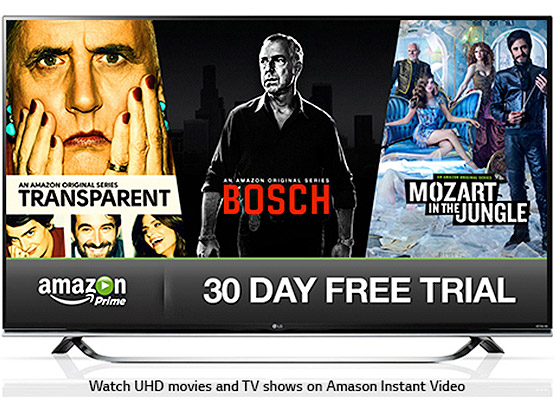 Magic remote
Access a growing world of entertainment on your LG Smart TV with the intuitive Magic Remote using point, scroll, gesture or voice commands.*
*Magic Remote included on selected models.