THE PINNACLE OF TV EXPERIENCE
Infinite Contrast
OLED contrast is infinitely better.
The same content can look different depending on which display technology a TV has. LG OLED TVs have self-lit pixels that individually turn on and off to achieve infinite contrast and consequently perfect black levels.
LED and Mini LED TVs use backlights that are not self-emissive. This means they can't create perfect black and can also suffer from the halo effect. Self-lit pixels don't have this proble — there's no light bleed and no halo, so you get absolute perfect black and the ultimate picture quality.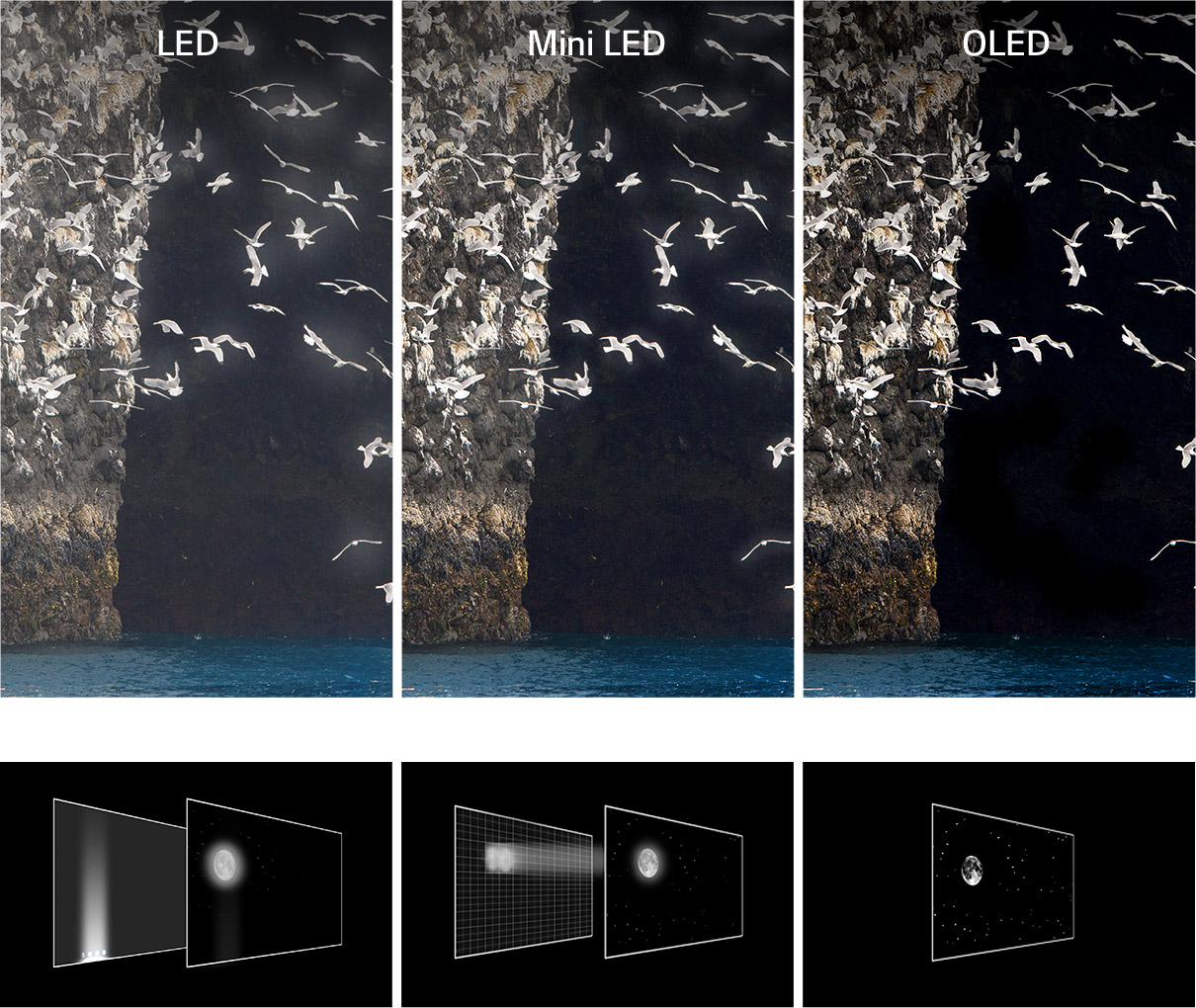 *Screen images simulated.
Self-lit Pixels
OLED makes more possible.
Self-lit pixel technology allows LG OLED TVs to be ultra-slim with perfect picture quality. By contrast, LED and Mini LED TVs use backlights combined with numerous other display layers, which affect both screen thickness and picture quality. Backlights also create the halo effect and prevent TVs from achieving perfect black. It doesn't matter how many backlights are used or how small they are, LED still can't compete with OLED. Self-lit pixels can show the tiniest star in the darkest sky with absolute precision and clarity.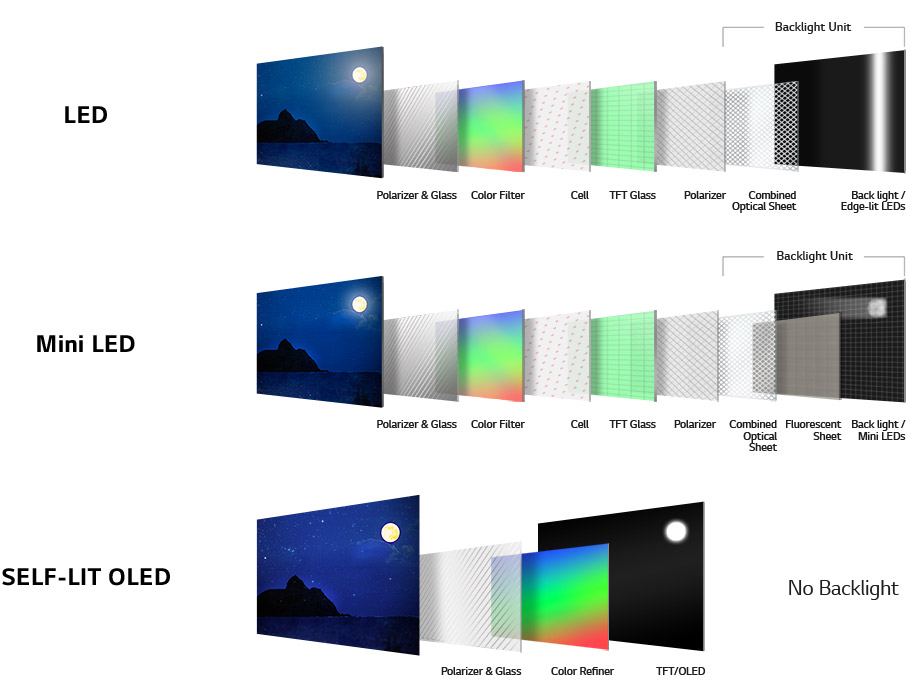 100% Colour Fidelity
OLED colour is truly original.
LG OLED TVs not only express perfect black, but also original colour. Intertek, a global testing agency based in the UK, has certified that LG OLED displays have 100% colour fidelity. This means on-screen colours closely match those of the original image. LED TVs simply can't match this standard of colour reproduction.
*Screen images simulated.
Colour Fidelity tests determine the difference between the colour of an original image and the colour expressed by a display. Sample colours were extracted and used in the test.
The results verified that 100% of the sample colours shown on LG OLED displays closely matched the original colours. Whereas only 70 to 80% of the sample colours shown on LED displays closely matched the original colours.
*Colour fidelity determines whether a display's colour accuracy is Delta E≤2 across 125 colour samples.
*The test results are for the TV panel.
*83-inch LG OLED panel will be certified in the first half of 2021.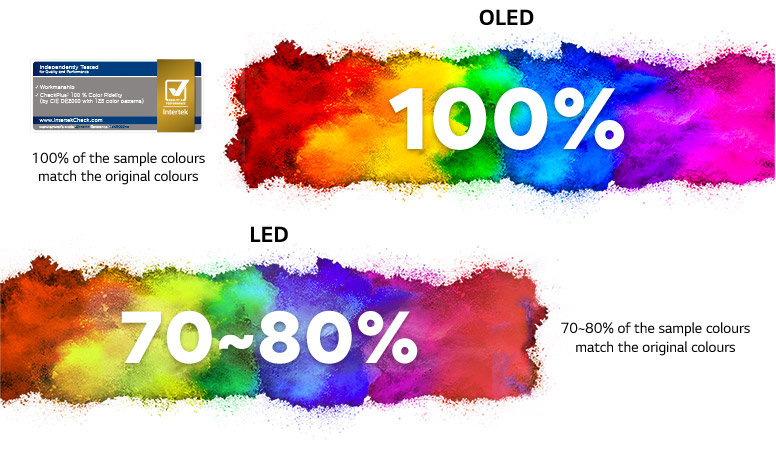 OLED evo
True brilliance in clarity of content.
LG OLED technology has evolved. The new panel has been redesigned with an added layer made of a stronger emissive material that refines the wavelengths of light. This increases efficiency and improves brightness with the same amount of light input. The materials used for OLED lighting have also been changed to enhance and strengthen light intensity. The result of all this is a brighter, sharper image, and ultimately a better viewing experience.
*Screen images simulated.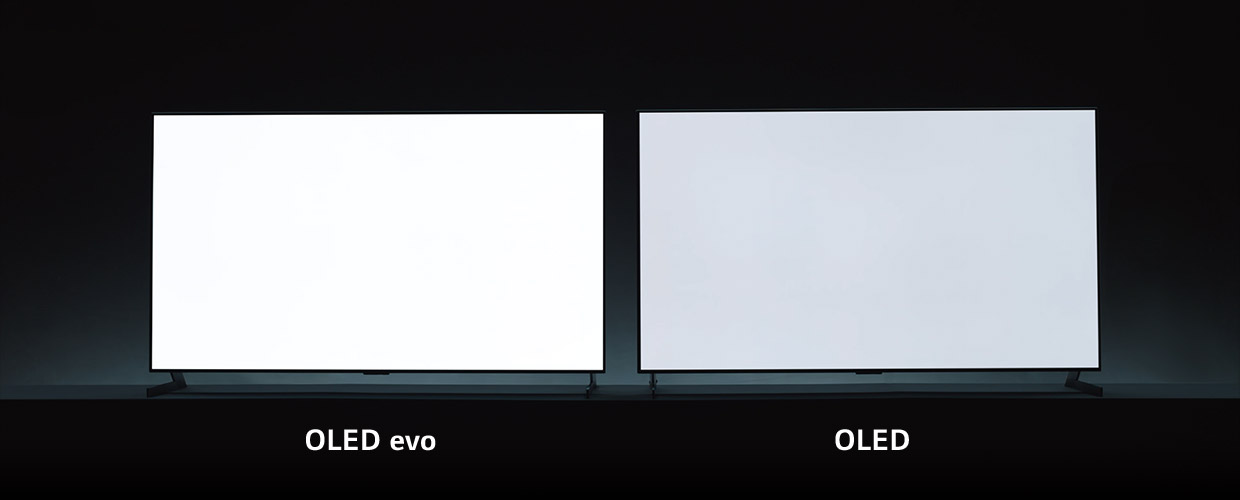 *New features are only available with certain models.
*Both TVs were tested under the same conditions.
*It may look different depending on the picture quality mode.
OLED 8K
Dive into a new world
There is a clear difference between 8K and 4K resolution — OLED 8K is four times the resolution of 4K. But there's also a clear difference between OLED 8K and LED 8K. LG OLED TVs have self-lit pixels that can be controlled individually to display unmatched levels of depth and detail. They also have the α9 Gen4 Processor 8K, the brain of the TV, that upscales 4K to 8K. And with LG OLED TV Z1, you can experience 8K on breathtakingly large 77-inch and 88-inch screens.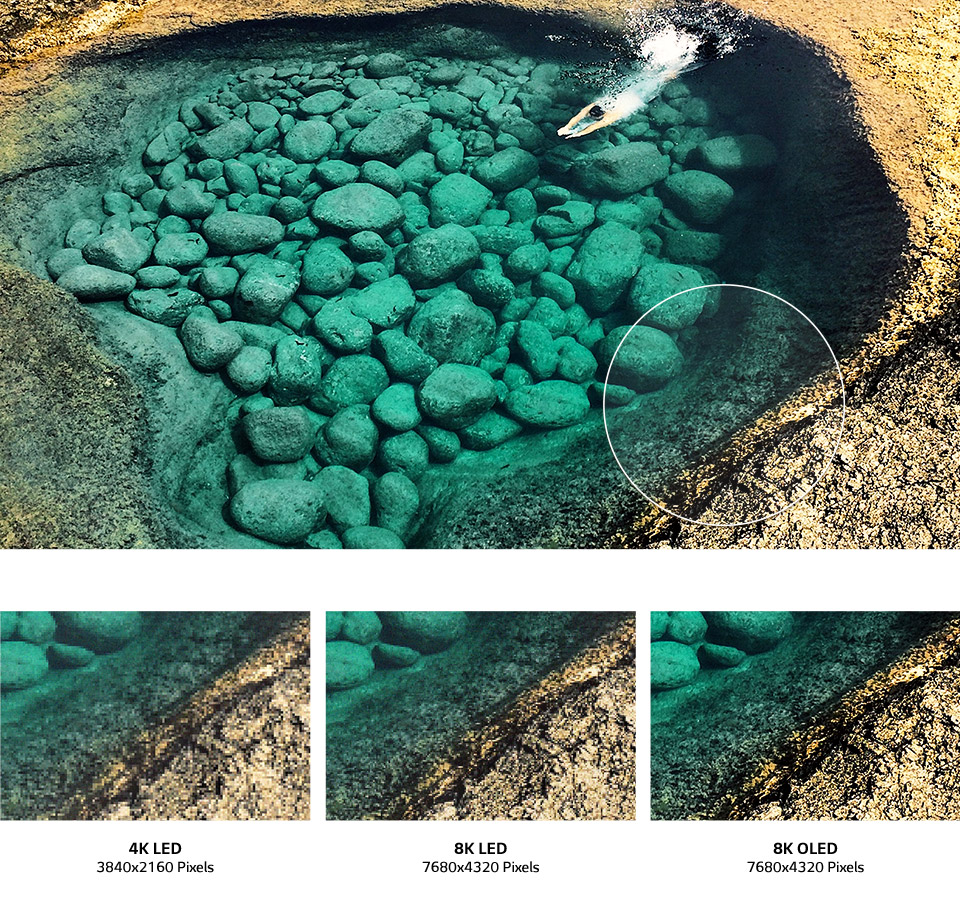 *Screen images simulated.

UNLOCK YOUR GAMING POTENTIAL.
Low Input Lag ⁄ 1ms Response Time
Don't lag behind the competition.
LG OLED TVs have extremely low input lag with an incredible 1ms response time. This ensures that every move you input on the controller is displayed instantly on screen, giving you a vital edge over opponents and a better chance of winning.
*Response time is how quickly it can change its pixels from gray-to-gray.
VRR ⁄ ALLM
The latest and greatest specs.
Frame rates can often change throughout a game. If a TV can't match these changes, you get image tearing. That's why LG OLED TVs support VRR* and ALLM*, and are certified as HDMI 2.1 — reducing motion blur and ghosting to barely discernible levels, with fast motion transitions and seamless gameplay up to 4K 120fps, and at the highest resolution.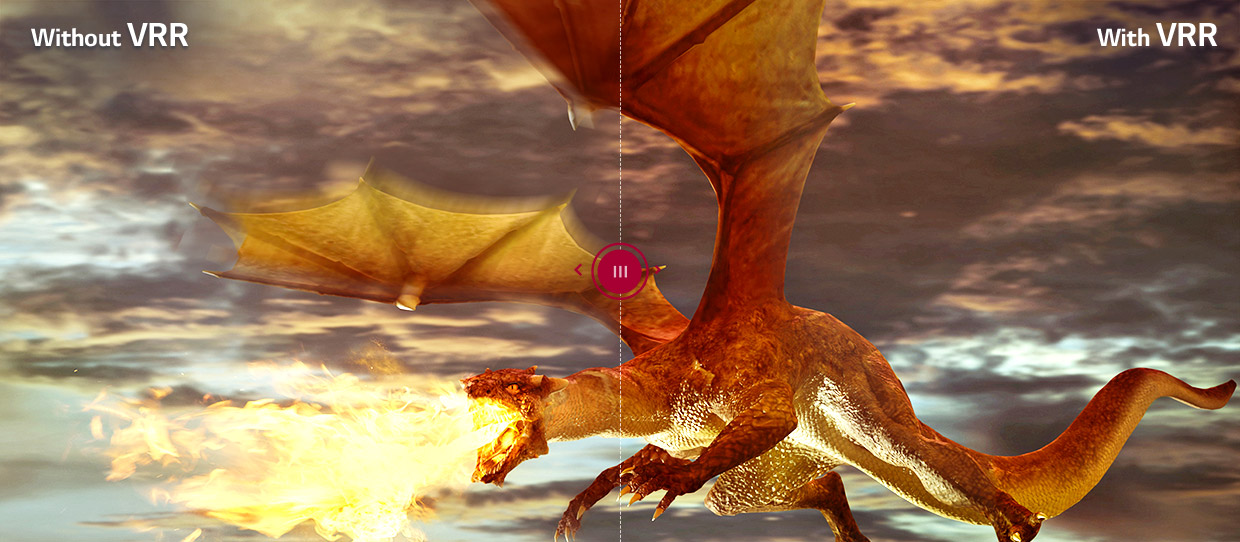 *4K @120Hz, VRR(variable Refresh Rate) and ALLM(Auto Low Latency Mode) certified as HDMI 2.1.
*Test Specifications: 2.1d (with HDCP, FRL 12G(8K60), CEC, ARC, 6G, HBR, 4K).
*VRR and ALLM are only supported on Z1, G1, C1, and B1 models.

Nvidia G-SYNC
A serious competitive edge.
LG continue to work with industry-leader NVIDIA to make LG OLED TV the only G-SYNC compatible TV. LG OLED TVs use the precision and control of individual self-lit pixels to take full advantage of the G-SYNC compatibility, allowing fast response times and smoother gaming, even at high resolution.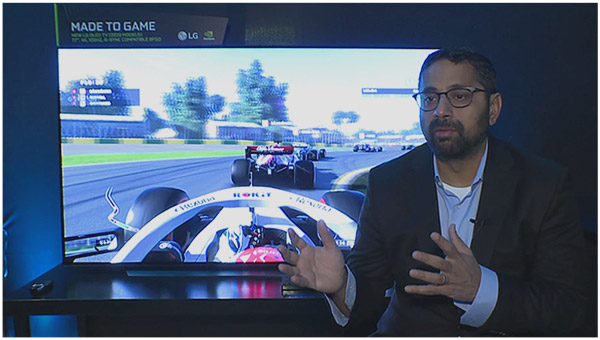 Kaustubh
Sangahani
"G-SYNC brings silky smooth gaming and super responsive gaming. LG OLED got the best image quality out there."
*NVIDIA G-SYNC is compatible with RTX 20, RTX 30 and GTX 16 graphics cards. Older GPUs will not support G-SYNC compatibility.
*NVIDIA G-SYNC is only supported on Z1, G1, C1, and B1 models.

AMD FreeSync™
See games perform at their peak.
We also partnered with AMD to bring FreeSync™ Premium to LG OLED TVs. Less flicker and low latency allow action-packed games to perform at their absolute peak with clear and fluid gameplay.
*AMD FreeSync™ Premium is only supported on Z1, G1, C1, and B1 models.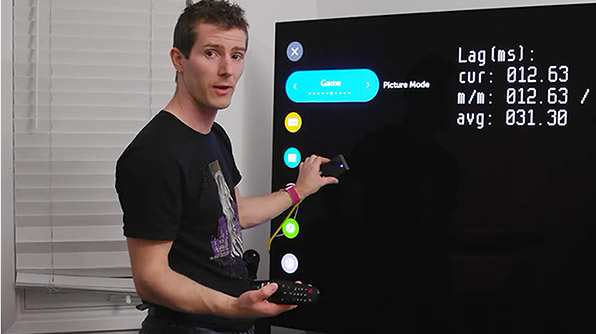 A top gaming influencer lost his heart!
"Absolutely fantastic! My end-game TV with G-sync compatibility." Linus Tech Tips ⁄ Worldwide Top 10 YouTuber
LG OLED joins forces with
XBOX SERIES X
WATCH THE PARTNERSHIP VIDEO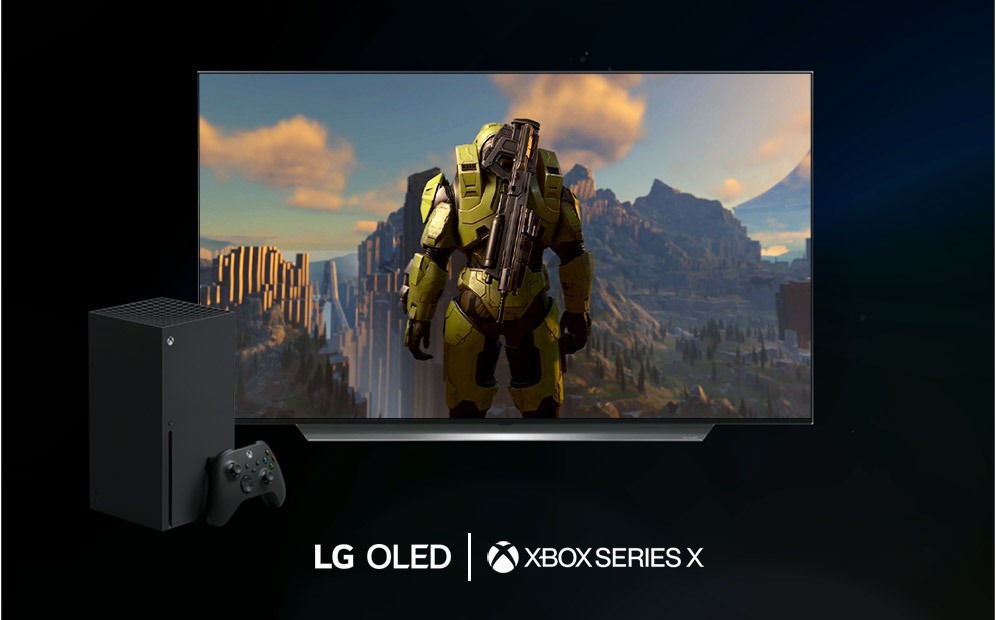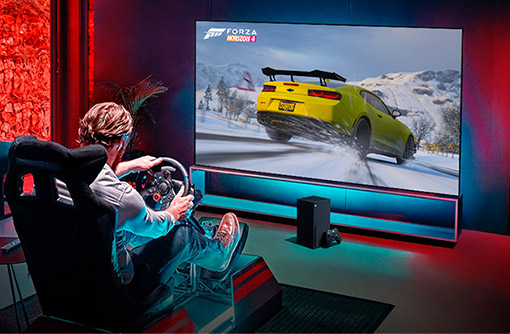 Complete your dream setup with a view like no other.
Imagine what's possible when the most innovative TV meets the fastest and most powerful Xbox. Rapid response times, smooth graphics and enhanced immersion with Dolby Vision IQ and Dolby Atmos on supporting TVs. For serious gamers with both the console and PC, four HDMI 2.1 ports allow for more connections. Set yourself up for victory and unleash your full potential.
*Xbox Series X supports both Dolby Atmos (available at launch) and Dolby Vision (coming soon).
*A1 model isn't certified as HDMI 2.1.
HGiG
HDR gaming as it's meant to be.
LG has joined some of the biggest developers and tech companies in gaming to ensure the best HDR gaming experience. Combined with the picture quality provided by self-lit pixels, HGiG delivers graphics that best match the specifications and performance levels of your TV. Play a vast selection of games with the confidence that your LG OLED TV will display every one of them just as the developers intended.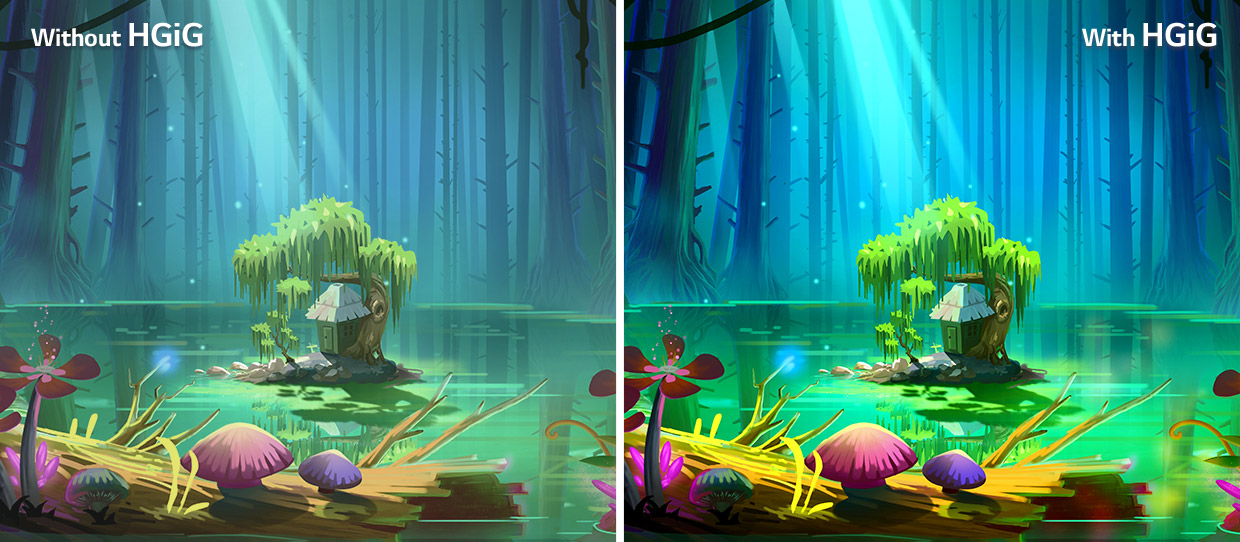 *HGiG is a volunteer group of companies from the game and TV display industries that meet to specify and make available for the public guidelines to improve consumer gaming experiences in HDR.
Game Optimiser
All your game settings in one place.
Game Optimiser provides optimised settings for various game genres including, FPS, RPG, and RTS. You can access everything in one place for greater control over picture and sound settings. And you can also toggle VRR, NVIDIA G-SYNC, and AMD FreeSync™ technologies. This added control ensures all your games will be clear and smooth with less lag, stutter, and tearing.
Game Apps
Access to your favourite platforms.
LG OLED gives you access to the latest gaming content. Enjoy Google Stadia, a real-time cloud gaming service with an exciting array of games. And Twitch, the world's leading live streaming platform for games. You can experience these platforms at their best thanks to Wi-Fi 6, which offers greater reliability for cloud gaming with shorter latency and faster speeds.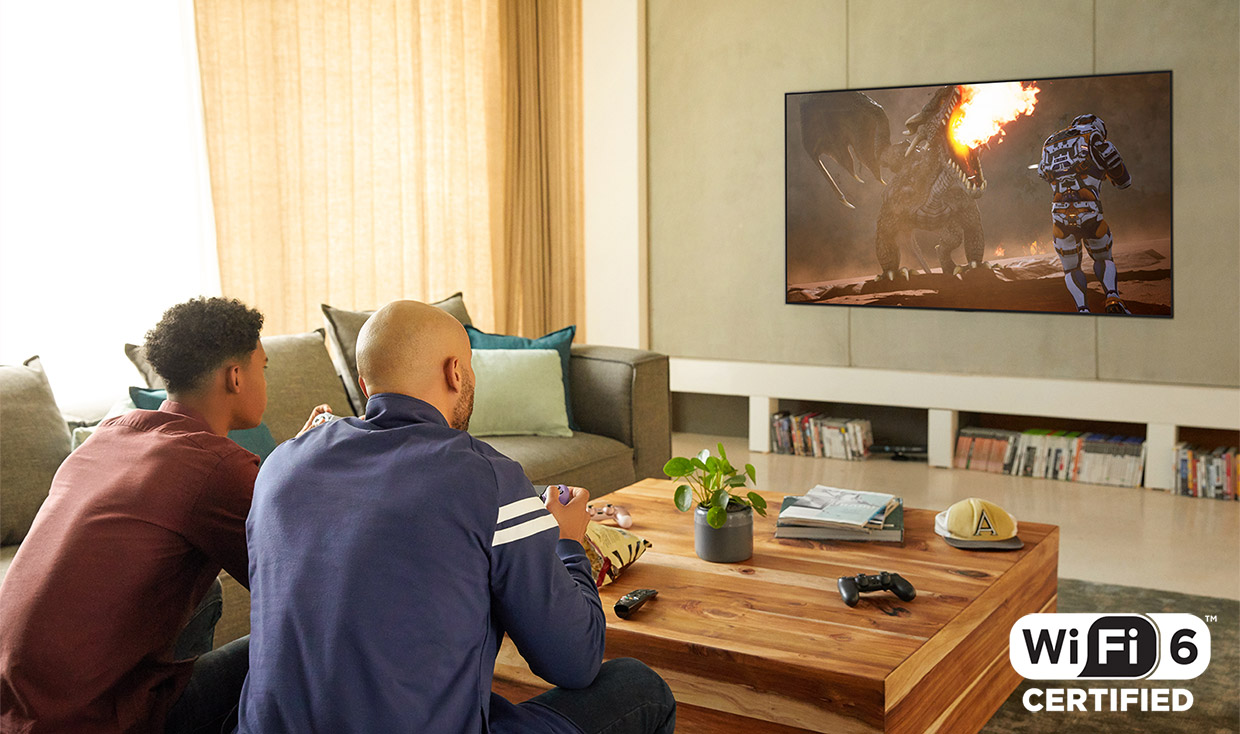 *Wi-Fi 6 is only supported on the Z1 8K model.

CARE FOR YOUR EYES.
Low Blue Light
Low blue light, less worries.
Not all blue light is the same, it depends on what kind of TV you are watching. In blue light tests, LG OLED displays were found to emit less blue light than LED displays.
This means watching an LG OLED TV is actually a less harmful and more comfortable experience.
*Screen images simulated.
Flicker-free
More comfortable viewing.
When you watch TV, it may look like everything's fine without any problems, but that's often not the case. LED TVs have backlights that emit light at very short intervals, otherwise known as 'flicker'. The flicker effect can be both visible and invisible, and even the invisible flicker can put stress on your eyes. LG OLED TVs have self-lit pixels instead of backlights.
This means they are flicker free and were even shown to have no invisible flicker when tested.
*hooting conditions: 120Hz display for both OLED and LED, default picture setting / shutter speed : 50FPS 120°.
*The results may vary depending on the shooting and playback conditions.
*Screen images simulated.
Eye Comfort
Safer viewing.
OLED technology provides a safer and more comfortable viewing experience thanks to its flicker-free technology and certified low blue light levels. This means less fatigue to your eyes during those boxset marathons, nail-biting championship games and intense gaming sessions.
They've been certified by TŰV Rheinland as eye comfort displays that are flicker-free and low-blue light. And verified by UL as no photobiological LED hazard displays that are flicker-free and low-blue light.

*LG OLED TV panels have been certified.