5 great reasons to go for 5G on your phone
Next-level gaming, mega movies and more.
20 May 2021

Doesn't time fly? It's been a whole two years since 5G whizzed onto the scene. On May 30th 2019 in fact, when EE became the first network to launch it in the UK.
Have you taken the plunge and gone 5G yet? Are you on a 5G network with a 5G ready phone? If so, you might recognise our 5 great reasons for getting 5G below. But before we do that, let's have a quick recap on what 5G is, exactly.
What is 5G?
What is 5G, you say? It's the 5th generation of mobile broadband - more powerful and faster than 3 or 4G.
The difference between 5G and 4G is huge – in fact, it's up to 100 times faster! With 5G, your favourite movies can be streamed straight to your phone in seconds, even if it's in HD 8K quality. You can also get online more easily in busy, high-traffic areas. That's because 5G uses much higher frequencies compared to other networks, so the signal is less likely to be interfered with.
Okay, we've explained what 5G is. Let's look at the big benefits.
What are the benefits of 5G?
5G is changing the way we work and play on our smartphones. Here are five benefits we think are the best.
1. Movies made better.
5G means big advances for movies, and gives you more seamless movie streaming wherever you are with your phone. Ten times the latency, 100 times the network capacity and a far more reliable connection means that your buffering days are over. Video quality will be better too, with faster 5G speeds and a more seamless connection. So you'll get to see what the movie maker intended.
If you prefer to download movies rather than streaming them, 5G does it in a flash. In fact, you'll be able to get a full two-hour movie in just seconds.
2. keep going for longer.
Here's another massive benefit you might not have expected. 5G actually increase the battery life on your phone. Thanks to the faster speed and lower latency, you'll be using less power to do the same job on your smartphone. Those movies we mentioned above? You'll be able to watch them on the go and still have plenty of juice left when the end credits roll.
3. Level up your gaming.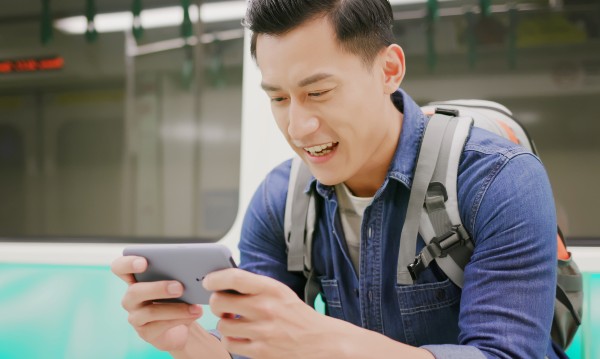 Here's how 5G will improve your gaming experience.
Firstly, because 5G is able to download much more info than 4G, it connects more efficiently to game servers. That makes every moment of in-game action feel smooth and precise. It can also handle more people on the network at the same time, so your game won't be affected by lots of other people being online in your local area. This means that with 5G, massive online multiplayer games will feel as slick and responsive as those nippy offline mobile games we all like to pick up and swipe along to.
4. Crystal-clear video calls.
Does you work involve video call with colleagues in different countries? Or do you want to connect with far-off friends and family and feel like you're in the same room as them? 5G is what you need. Its blazing fast data speeds and lack of lag means you can make video calls with pin-sharp resolution, and no buffering or freezing.
5. Share content in a flash.
We've already mentioned 5G's ability to download lots of content in a few seconds. But it also works the other way round, with mega-fast uploading at your fingertips.
If you're a dedicated vlogger, budding Tik-Toker or future YouTube star, you'll probably have spent countless hours waiting on your longer pieces of content to be uploaded and shared to the outside world. With 5G you'll be able to upload things in seconds, so no more hanging around to start racking up all those likes!
Interested in upgrading to 5G? When you find a 5G network you like, you'll also need a phone that's up to speed…
Power ahead with a 5G phone