How Google smart tech can make life easier during winter
Discover how to keep your home safe, warm and fun-filled over the cold season with the help of smart tech…
03 Dec 2021

The nights are drawing in and it's getting chillier – winter is well and truly here! And while we're spending more time at home with family, the right tech can help make your home a lot cosier, secure, and, well, homely.
From cranking up the thermostat before you get back from work, receiving those Christmas gift deliveries when you're not in, or hosting the perfect Christmas party, here are a few ways Google's smart tech range can help you keep your chill during the chilly months. Ok Google, let's get started.
Here's all the tech you'll need:
A Wi-Fi connection
Smartphone
Google Nest Hub (2nd Gen)
Nest Doorbell (Battery)
Nest Cam (Battery)
Google Chromecast with Google TV
Nest Learning Thermostat
Nest Audio
Take control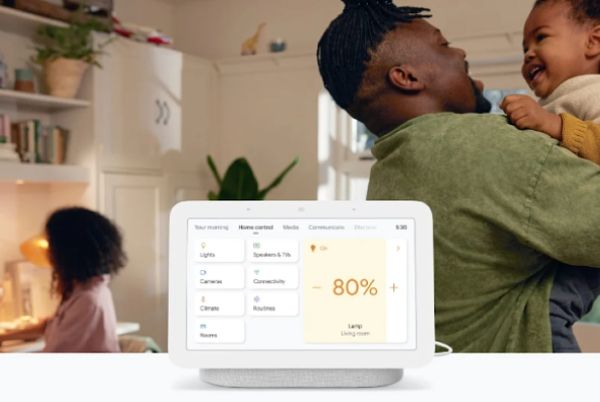 You'll need a device that can take control of all your gadgets, and few make a better job of it than the Google Nest Hub. Anything you need to do, you can do it all from here. Turn off lights in the living room and switch them on in the kitchen, turn the heating up to a toasty level, or even stream a step-by-step 'best ever pigs in blankets' recipe guide on YouTube.
Remember, to link your Nest Cam, Learning Thermostat and Doorbell to the Google Nest Hub, you'll have to open the Google Home app on your phone or tablet and set up each device one at a time. Once Google Home recognises that they're all on the same network, the Nest Hub will recognise all your gadgets. Job done.
This is where it starts to get interesting. On your Nest Hub, you're now able to view all your connected smart tech in a single window, and even set up routines to team them up. It means your home effectively runs itself, and everything is ready for you when you return home on those cold, dark nights.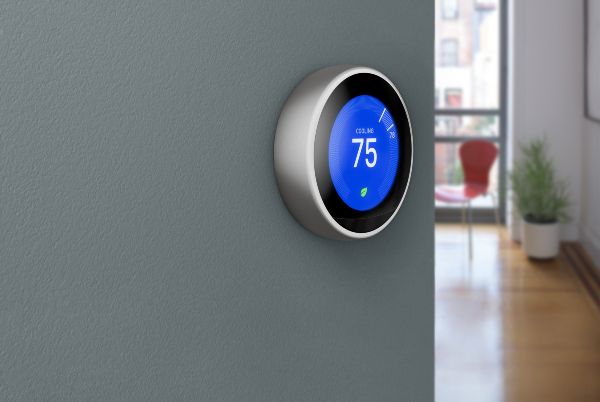 Top tip: Why not set up a 'Returning home in Winter' routine? Get your smart lights and Nest Learning Thermostat to turn on 10 minutes before your usual home time. That way, you can warm up much faster and get through the front door without fumbling around for your keys in the dark. Easy.
See if it's Santa
Missing parcel deliveries is a pain, but especially when they're Christmas gifts that you're in a rush to get wrapped and sent to friends and family. That's just one reason a Nest Doorbell is an awesome winter addition to your Google smart home. When the postman arrives, you can see and chat to them from your phone wherever you are. Or, if you're at home, simply say "Ok Google, show me who's at the door" and you can see who's there from the Nest Hub, before you open the door.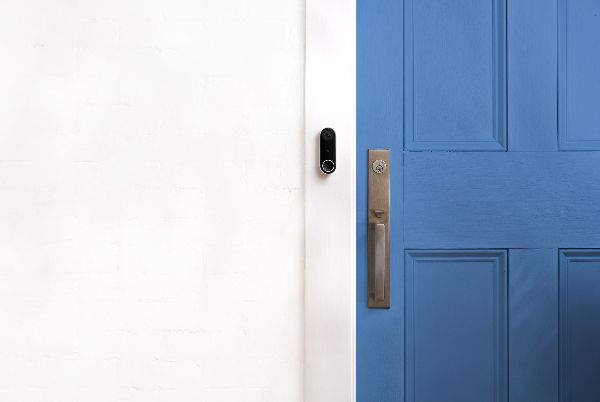 Better yet, if you're on first name terms with the friendly face that delivers your mail, try out familiar face detection. This setting recognises the people that regularly visit your house, whether that's your family, mates, or even the postman.
When you set them up as a familiar face and turn on visitor announcements, your Nest Hub will announce that they're at the door whenever they ring the bell. Plus, if you're at work, last-minute shopping or going for a wander, you'll get the notification on your phone and know that order you've been waiting for has arrived before you even answer. That's smart.
Safe and sound
Speaking of smart, the Nest Doorbell is also clever enough to tell the difference between people, parcels, vehicles and animals. So, you won't receive constant alerts when your neighbours' Christmas get-togethers end and their guests head home. Enjoy that festive flick without the distractions.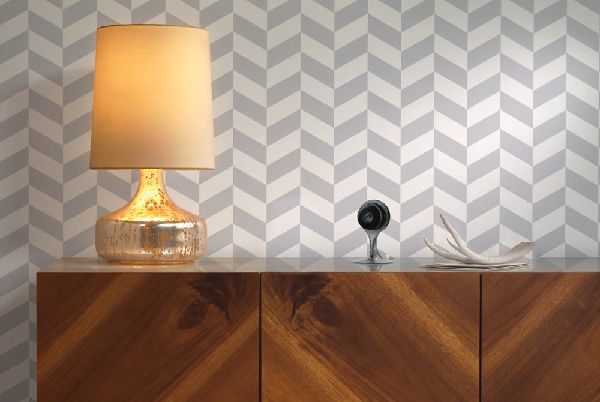 The same goes for Google's clever Nest Cam, too. You can place them anywhere around your home and you'll get alerted whenever there's any activity.
If you're spending Christmas with family and are worried about keeping your home safe when you're not there, consider the Nest Doorbell your home's guardian. You'll know when the doorbell rings just like when you're at home, and you'll get alerted if there's something going on at your front door. So, you're always a step ahead, even if you're a few glasses of bubbly into the festivities.
Must-watch movies, sorted.
We mentioned festive flicks, and the Nest Hub is the perfect device to continue watching no matter what room you're in. With a Chromecast plugged into your TV, you can say things like "Hey Google, play Home Alone on the TV" and it'll cast from the Nest Hub to your TV in a second. No browsing through an endless list of movies – just decide on what you're going to watch, say it, and watch!
And on the off chance that you can't all settle on the same film, or the kids want to watch something else, let them have the TV and you can pick up right where you left off on the Nest Hub. Everyone's happy.
Get into the spirit
Nothing brings on that Christmassy feeling faster than blasting those classic festive hits throughout December. And with Google Nest Audio in your smart home network, you don't need to manually play Now That's What I Call Christmas! in each room to get into the yuletide spirit. Instead, try asking Google to play that favourite Christmas tune in multiple rooms from your Google Nest Hub.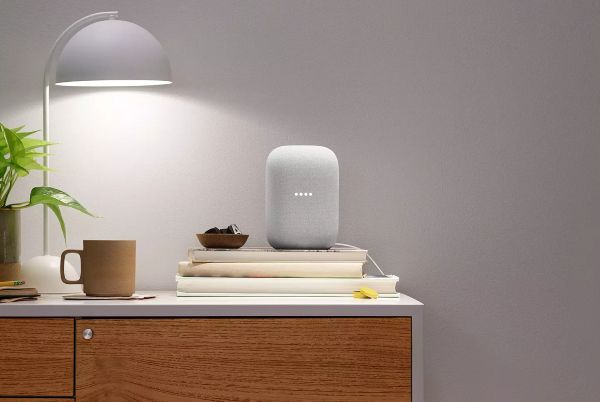 From the Google Home app, you can link all the Google speakers dotted around your home and hear your go-to Christmas playlist as you move from room to room. Or, if you're settling down on the sofa as a family, you can even pair two Nest speakers together and they'll switch to stereo sound! They may look small, but don't be fooled. Nest Audio speakers fill the room with a great sound thanks to clear vocals, bass you can feel, and crisp sleighbells!
Want more smart home inspiration? Here are 7 things you can do with your Google Nest speaker
Build a cosy Nest this Christmas