Buying a laptop for uni? Get ahead before term starts
Get ready for uni with laptops that work and play as hard as you!
21 Jul 2021

So, now you've signed up to Netflix and put your mini-fridge on order, it's time to sort out the most important piece of tech you'll take with you - your laptop.
The new uni term is here again and your tired old laptop just isn't going to last another year. You need something that can keep up with life on and off campus. Whether you want a fresh start for your first year at uni, or you want to finish your final year on a high, you need a laptop you can rely on.
With September just around the corner, we asked students what they wanted from a laptop. And here are their top 5 tips on getting prepared for university.
1. Travel light and work fast
You don't need an extra bulky laptop to add to your hefty bag of textbooks. What you need is something lightweight, but powerful. So you can take it with you but rely on it to power you through uni.
The HP Pavilion 14 weighs just 1.41kg and is only 17mm thick, so it's perfect for roaming between lectures. You don't need to compromise on screen size though – the 14" screen is great for researching your essay topic as well as bingeing on Netflix.
The laptop is so light thanks to its SSD – a light, super-fast storage that replaces your heavy old hard drive. Not only does this make the design slimmer and lighter, but it also makes everything that little bit faster. From waking up instantly when you turn on the power, to running several programs at once.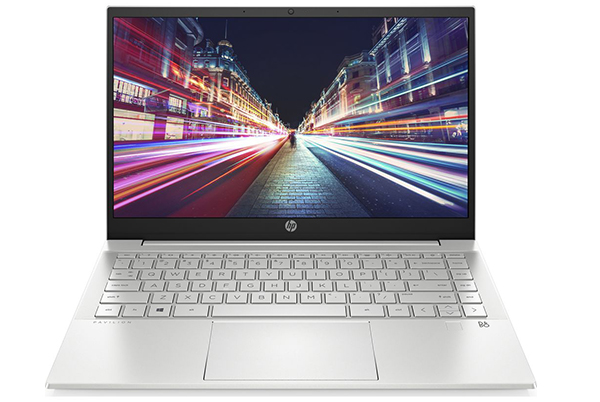 2. Stays out all day
Do you prefer working in the library, in the park or in the student union? Wherever you work, you need power that can keep up with you all day.
With up to 8 hours of battery life on the HP Pavilion 14, you won't need to be close to a plug socket, so you can work anywhere. Plus, this HP charges fast, so you won't be hanging around for long while it tops up.
3. Great sound
A laptop that sounds good may seem like a nice to have, but can be a gamechanger if you've got a remote tutorial session or you're watching a lecture online while you're taking notes.
B&O Play audio on the HP Pavilion 14 might be music to your ears. The dual HP speakers are powered by HP Audio boost technology for crystal clear sound. Listen to your Spotify playlists while working in the library or turn it up for an immersive experience when you're watching the latest movie.
4. Gets it done
The dual-core Intel® Core™ i3-1115G4 Processor can handle all your programmes, while Windows 10 has got you covered for apps and mail. Plus, if you get Microsoft 365 you'll have access to all those super helpful apps that let you take on anything. Whether it's Word for essays or PowerPoint for presentations.

5. Flexibility
Doing a creative course? A 2 in 1 gives you best of both worlds without spending all your student loan before term begins.
The HP Pavilion x360 has a 360-degree hinge so you can fold the screen back on the keypad to create a tablet. Switch to tablet-style for natural notetaking or drawing and set it up tent-style for streaming shows in bed. Then use the traditional laptop and keyboard when you're getting serious with uni work.