How to take your music outside (without annoying the neighbours)
Get the party started without any bother!
16 Jul 2021

These days it's super easy to take your music wherever you go. Your house, the garden, the park, even the beach. Thanks to outdoor wireless and portable speakers, you don't have to worry about wires or the elements. But which one is right for you? And how do you keep from annoying your neighbours with the sound?
Find the right wireless speaker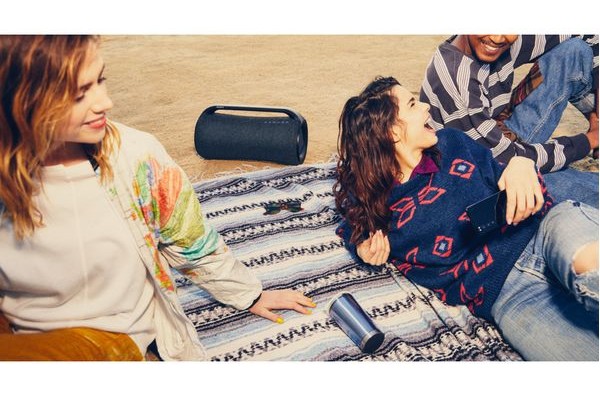 If you want to pump out your favourite tunes for hours and hours, look for a portable wireless speaker that can:
Go for ages without needing to plug in or recharge
Be carried around easily in a bag or backpack
Stream music from your phone or tablet via Bluetooth
For deep bass and multicoloured lights you'll love the Sony SRS-XG500 Portable Bluetooth Speaker.
With it you can:
Create your own light-show – flashing lights sync to the beat and bring your music to life
Get a massive 30 hours of tunes on one charge.
Boost your party anthems by hitting the MEGA BASS button
Connect up to 100 wireless speakers with Party Connect, so even your biggest outdoor dos are taken care of.
Organise your party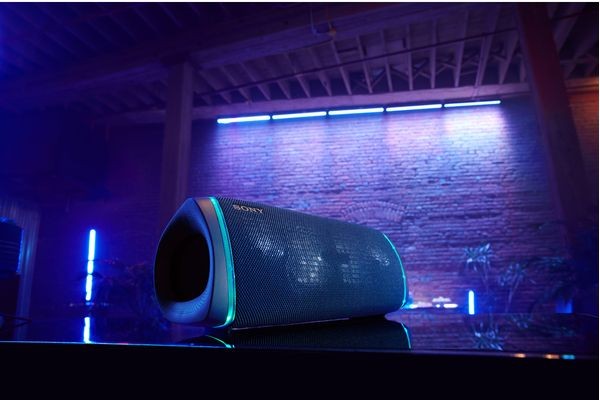 If you're having a big party, try to plan in advance and keep the numbers realistic. If your flat's pretty cosy, maybe a 30-person party's not the one. Lucky enough to have a garden or heading to a park? Make sure you check the weather forecast beforehand so you won't be rained off.
And don't spend all your paycheck on food and drink – get everyone to pitch in or bring their own. And put anything breakable out of reach so you won't get a big dollop of regret to go with your hangover.
If there is an impromptu shower (this is the UK after all), don't sweat it. With a speaker like this Sony SRS-XB43 Portable Bluetooth Speaker the music doesn't have to stop with the rain. It's waterproof, saltwater resistant, dustproof and rustproof. So whether it's a sudden downpour or a day at the beach, it's got you covered.
Keep the neighbours on your side
It's only right that you pop round to your neighbours to let them know you're having a party. You could even invite them to join- a sure fire way to kill their complaints. But be mindful that not everyone has the energy to stay up all night partying – especially older people or parents with young kids.
And if you do get a bit carried away, try and make it up to them. Flowers and a note will usually do the trick, as long as you're not making it a regular occurrence!
Get the music sorted
Create a dedicated playlist on Spotify with your housemates so that you don't have to play DJ all night. If the party has a theme, pick music to match. Or you can encourage people to WhatsApp you favourite songs ahead of time to add to your party playlist.
Need inspiration? Spotify and YouTube have loads of ready-made playlists if you can't be bothered to make your own. Plus, there's always a friend who hogs the music all night anyway – maybe ask them to DJ so that you at least have the illusion of choice.
Get your speaker set up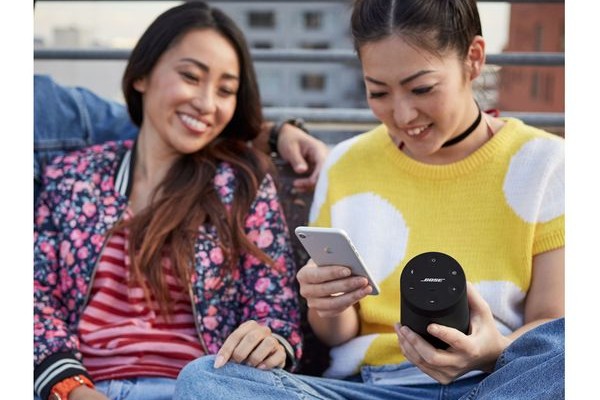 Decide where your speaker is going to go- you'll want it to be somewhere where the sound quality's good for all your guests. Something like the Bose SoundLink Revolve II Portable Bluetooth Speaker is a good shout here- its rounded design means you get the same high quality no matter where you're positioned round the speaker.
But think about your neighbours too. If you've got your garden doors open but most of you are inside, think about positioning the speakers deeper in the house so the sound doesn't carry as much to other houses or flats.
Also, set a volume level you're happy with and don't go over it – you don't want to give your neighbours a reason to complain, even if you did give them a heads-up beforehand.
Is your phone or tablet good to go?
Since your phone controls the music, you want to make sure:
The battery is fully charged
You've paired it with your speaker over Bluetooth
The Bluetooth range has been tested – you normally have to keep the phone within 10-15 metres of the speaker
You can access Spotify or iTunes from your phone
Looks like you're ready to party!