Protect your nest with Google Nest
What's the fuss about smart security tech? We'll show you!
21 Apr 2021

Want to get your home that little bit safer, but not sure where to begin? A smart video doorbell is a great place to start. They're easy to set-up and immediately give you a view of what's going on- whether you're home or away.
And when it comes to video doorbells, Google's got your back. We'll show you what to expect from their smart home security tech and how you can take it to the next level. Check out the video below or read on to get the whole story.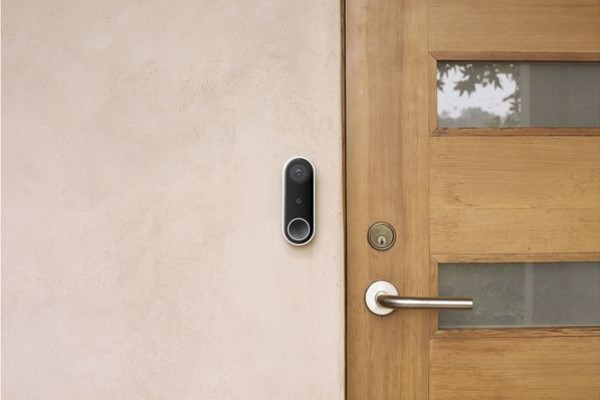 Know who's knocking
Of course, if someone rings the bell, you'll get a notification straight to your phone. But the Hello doorbell does more than that. You'll also get an alert when it detects a person, motion or sound. So if someone's lurking around, you'll know about it. Your doorbell will snap a picture to send along with the alert too. That makes it easy to check exactly who's there.
But if you're worried about getting a barrage of false alarms to your phone, don't be. For the motion sensor to trigger, the thing setting it off has to be above a certain size. When we tested the doorbell with a dog, for example, the doorbell knew to ignore it. Only if something human sized enters the 'Activity Zone' will you get a notification!
And, notification or not, you can check the video stream live 24/7 on the Nest app any time you fancy.
Chat with your visitor
Got something to say? You can use the Nest app on your phone to see and talk to whoever's at the door. When we tested it, we found the mic and speaker audio really clear- so there's no straining to hear or awkward crackly interaction. And the HD video's sharp too, giving you a good look at whoever's there.
Plus, the pre-recorded message feature is incredibly useful if you're in the middle of something- whether it's a conference call or a holiday! When you get an alert, you can just choose one of the quick responses via the app.
Peace of mind, night and day
There's even more reason to keep an eye out at night-time. So it's brilliant that Google have made sure the Hello doorbell's video is just as clear in the dark as it is in bright sunlight. And, regardless of what time of day it is, the video's 4:3 ration gives you the full picture, from a parcel on the ground to your mate's face.
Supercharge your security with the Google Nest Hub (2nd Gen) Smart Display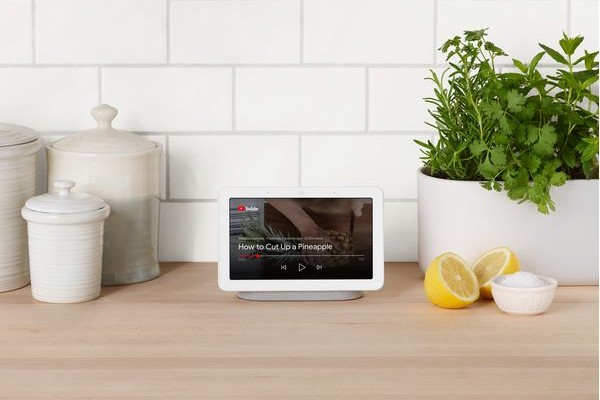 Keep watch no problem
Since the Nest Hub's kitted out with a large touchscreen, you can check your doorbell's live feed with just one tap. Or, even better, with your voice! Simply say 'Hey Google, show me the front door camera' and it'll pop up onscreen.
This is particularly useful if you've got several Nest cameras dotted about your home. If you've got a Nest Cam Smart Security Camera in the living room and a Nest Cam Outdoor Smart Security Camera in your back garden, for instance. That way you can quickly switch between cameras to get a view of the whole house!
More than safe
The Nest Hub has got all kinds of tricks up its sleeve. If you've got any other compatible smart home tech, you can control it all from the Hub. That's everything from smart lights to smart thermostats.
It's also a great way to keep you or your family organised. You can quickly bring up your calendar and set reminders and to-dos. You could even broadcast a message from your Hub to another Nest speaker- no more shouting up the stairs!
And if you want to keep entertained, it can do that too. Play music, catch up on your latest Netflix obsession or have a browse through YouTube.