Tumble Dryers Buying Guide
When it comes to which tumble dryer is best for you, our guide explains the standout features and technologies to consider.

Learn about the importance of sensor drying, adjustable temperatures and condenser, vented and heat pump models. Compare the range of drying programmes on each appliance to find the one that best cares for your clothes. Energy efficiency is an important factor for saving on household bills and reducing your environmental impact.

Most tumble dryers feature a filter - often inside the door - which collects stray fibres and must be regularly cleaned to maintain best drying performance. Look out for the Our Experts Love Logo when shopping. These tumble dryers have been hand-picked by our experts and showcase the most exciting and useful features available across all price brackets.

Click the icons below to read more

 
Vented, Condenser and Heat Pump Dryers
Vented tumble dryers work by expelling warm, damp air through a hose and out of an open window or a vent installed in an external wall. They are generally more affordable than condenser models. Vented tumble dryers need to be positioned by a window, door or external wall to dispose of the damp air, so you will need to either have an external vent fitted in the wall or hang the hose out of the window.
Condenser tumble dryers don't require an externally-vented hose, so you'll enjoy the freedom of installing them wherever you want, provided the room is well-ventilated. The water removed from your clothes is collected in a container, which must be removed and emptied regularly. On some models, excess water is pumped out using the washing machine plumbing where suitable.
Heat pump tumble dryers use heat pump technology and are the most energy-efficient condenser dryers on the market. By using a lower drying temperature, they use consume less electricity and save money on your household bills. They are also very gentle on your clothes and extremely quiet.
View our full range of freestanding washer dryers
View our full range of integrated washer dryers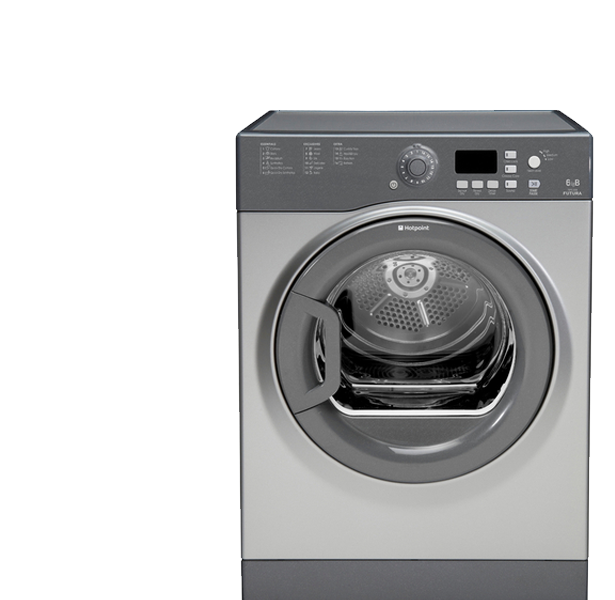 Capacity
Drying capacity can be measured in the same way as wash capacity, with every kilogram being equal to roughly one outfit including a pair of trousers, top, underwear and socks.

The larger the capacity, the more drying you can do. Larger drums improve hot air flow, decreasing drying times and helping energy efficiency. The additional space also reduces creasing in your clothes, and smooth stainless steel drums prevent fabrics from catching. Ranging from compact 3 kg models to big 9 kg machine capacities, we have a tumble dryer to suit households of all sizes.
View tumble dryers by drying load capacity
Browse by brand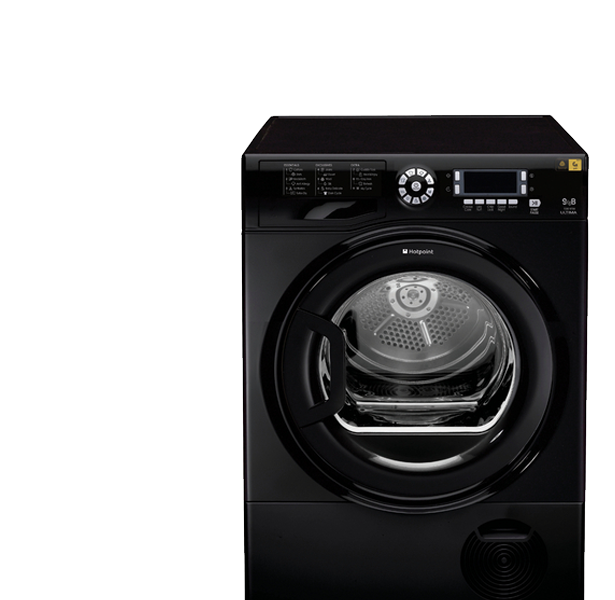 Energy rating
Cut down on running costs and environmental impact with an energy efficient tumble dryer. Our tumble dryers offer various energy ratings which are dependent on their electricity consumption and water usage.

Heat pump dryers are the most economical, with energy efficiency ratings up to A+++. They conserve the heat of the air inside the drum and use it to dry the clothes. The pump works on all programmes and reduces the energy used without compromising on drying time. They are a good choice if you want an electric dryer that's as energy efficient as possible.

Condenser dryers are becoming increasingly economical – look for models offering energy efficiency ratings from A to A++.

To find out how energy efficient a tumble dryer is, look for the annual consumption in the technical specifications of each appliance and compare how efficient they are.
Browse by brand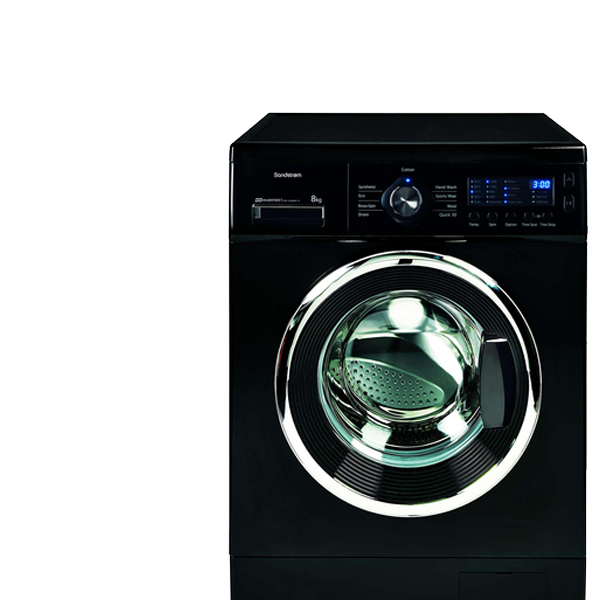 Sensor drying
If you are looking to cut down on running costs and save pennies with your tumble dryer then sensor drying is the answer.

Sensor drying works by detecting when your clothes are dry and stops the cycle accordingly. This helps you save money on household bills since the dryer doesn't continue running once the clothes are dry. Near the end of the cycle, the heating element turns off and cooler air returns the fabrics to ambient room temperature, reducing static and fibre shock, which causes creasing. On certain dryers, a cool air setting can be used to air fabrics that have been stored for some time.
Browse by brand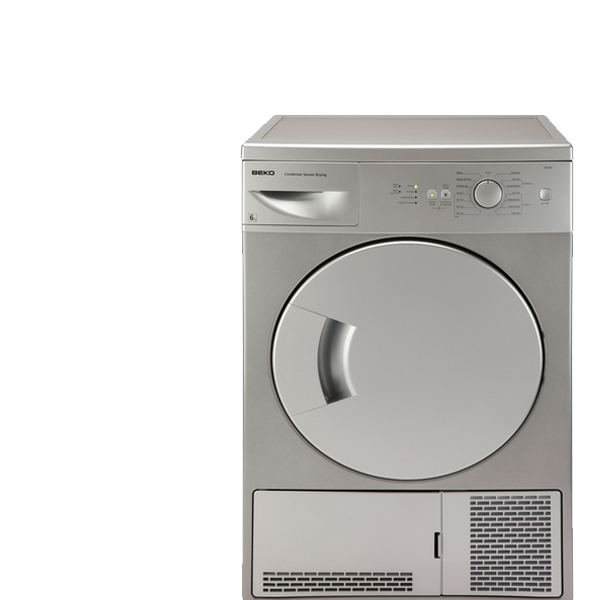 Temperature settings & functions
Adjustable temperature settings help you dry clothes at the right temperature without affecting the fabric, or retain the right amount of moisture according to whether you want to iron, fold or wear them.

Dry your garments completely, retain some moisture for more natural drying so they're ready to wear sooner, or extract saturated water and finish drying on the washing line to preserve fibres and use less energy.

Many tumble dryers offer two temperature settings, for cotton and synthetics respectively. Some models offer additional settings to dry further garment types such as delicates or wool.

On many appliances, a reverse tumble feature rotates the drum both ways with intermittent pauses. This effectively separates your laundry for faster, more even drying. Look for dryers with a crease care feature, which intermittently tumbles fabrics for an extended period at the end of a cycle to prevent creasing in the drum if you can't empty the machine straight away.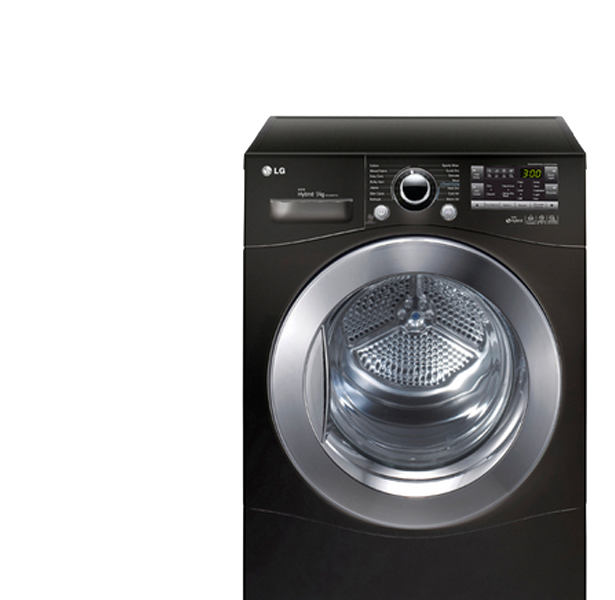 Shopping with Currys
Unbeatable services brought to you by