AMD Ryzen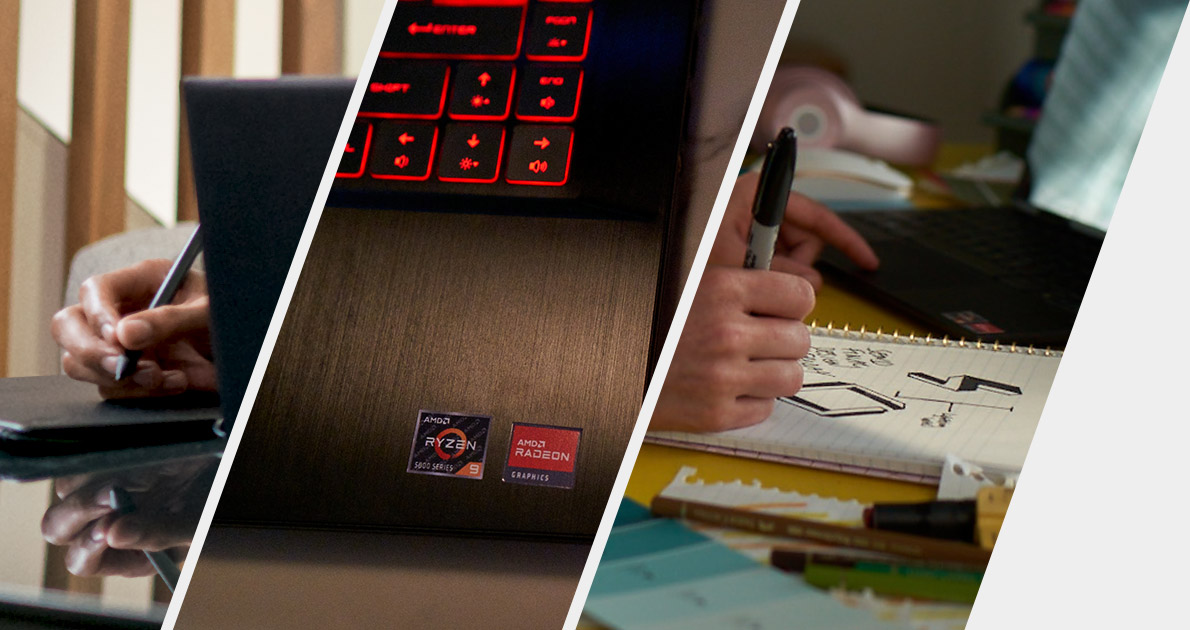 POWERING
YOUR NEXT
When it comes to choosing the right PC, you deserve the best. AMD brings you more innovation and endless possibilities. So whatever comes next in your life, we're here to help you power it all.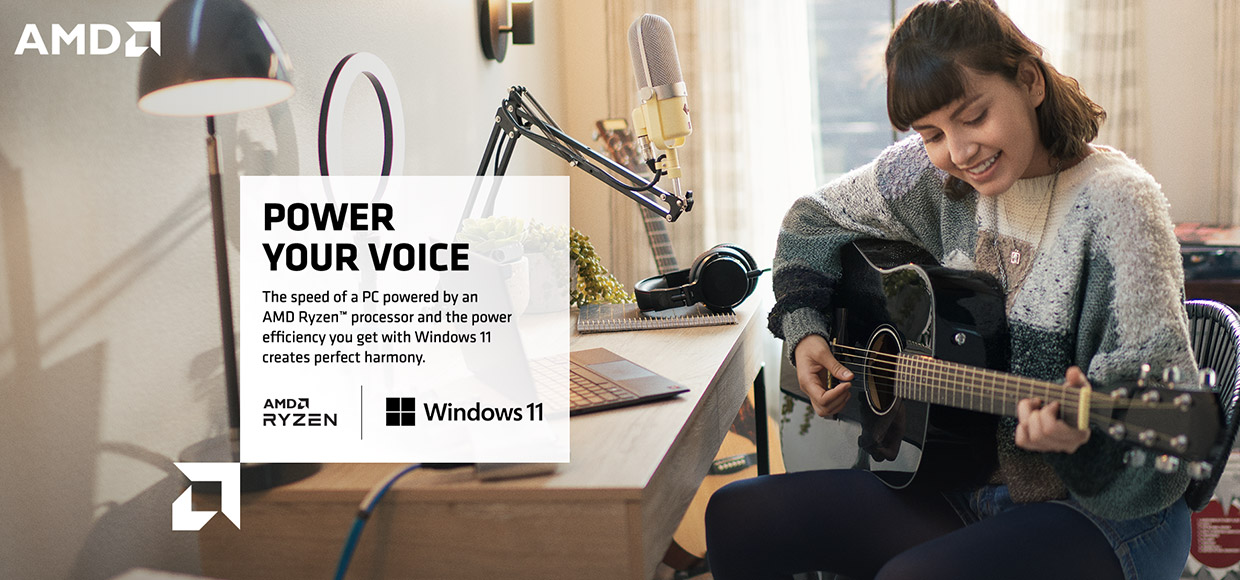 Windows 11 PCs powered by AMD Ryzen™ Processors
Stunning graphics. Incredible performance while running cool and quiet. Hyper-efficient battery-life1. Meet the Windows 11 PC powered by AMD Ryzen™ Processors. Get all this and more on PCs powered by AMD Ryzen™ processors, designed to accelerate Windows 11 for better experiences.
A New Level of
Performance
Waiting is a thing of the past with up to 8 ultra-fast cores that speed up rendering and encoding tasks.
Keep your creativity going at home or on the go with hyper-efficient battery life1.
Upgrade to a high-performing laptop as beautiful as what you create on it.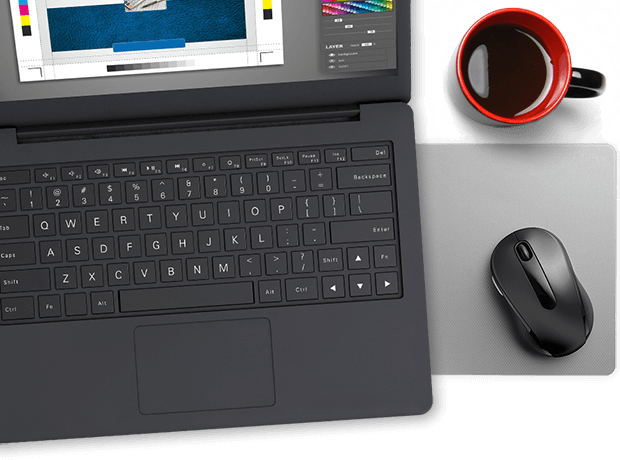 Spend Your Time
on Your Terms
Whether you're editing 4K footage or crafting a complex design, save time with incredibly fast performance, letting you get back to what you do best—creating.
Create and multitask like a pro with the latest Windows 11 features like voice typing and support for digital pen. Take advantage of new Microsoft apps including Snap Assist and Desktop Groups to maximize your productivity.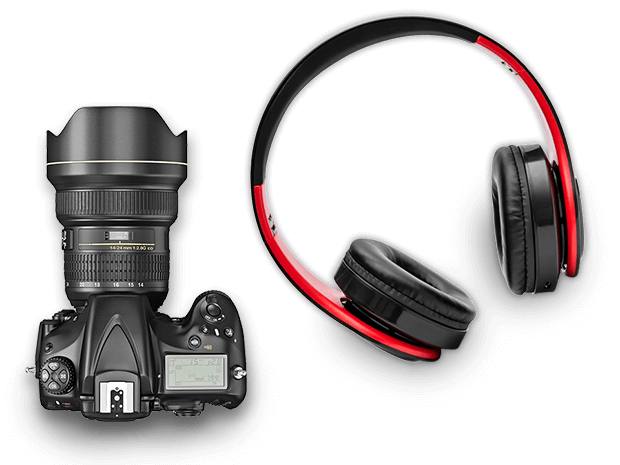 Take Your
Inspiration Anywhere
Turn pixels into works of art on a PC powered by an AMD Ryzen™ processor, and keep your creations protected with new security safeguards enabled by Windows 11.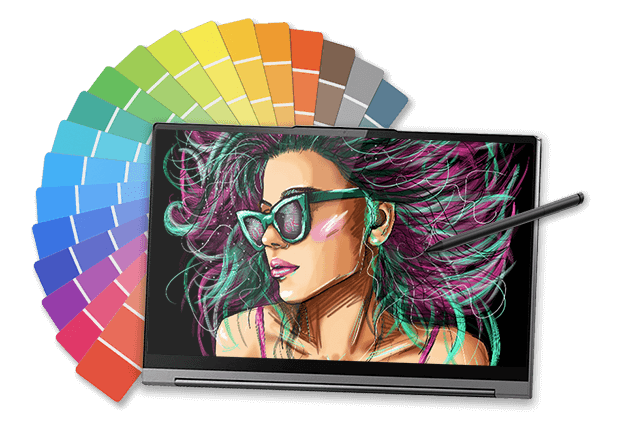 A Beautiful Powerhouse
You don't have to sacrifice performance for beauty to enjoy a light, sleek, and elegantly crafted PC. AMD Ryzen™ processors with the new Windows 11 operating system are designed to improve performance in video, presentation, and teleconferencing apps, all while prioritizing power efficiency while unplugged.
A Masterpiece That Has It All
Your creativity knows no bounds. Get a PC to match it with the latest Windows 11 systems, powered by AMD Ryzen™ Processors.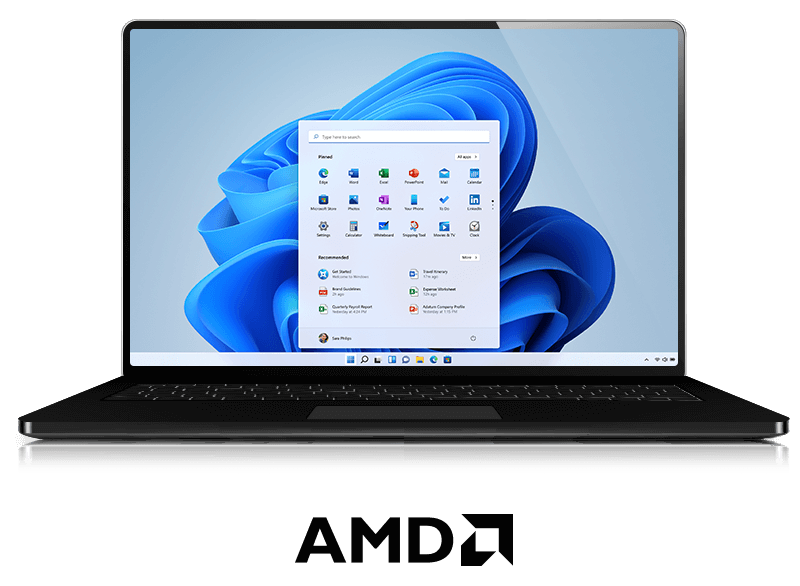 1. Battery life varies significantly with settings, usage, and other factors.
©2021 Advanced Micro Devices, Inc. All rights reserved. AMD, the AMD Arrow logo, Ryzen, Radeon and combinations thereof, are trademarks of Advanced Micro Devices, Inc. All other product names are for reference only and may be trademarks of their respective owners.