AMD Athlon™ Processors
AMD Ryzen™ 3 Processors
AMD Ryzen™ 5 Processors
AMD Ryzen™ 7 Processors
AMD Ryzen™ 9 Processors

High end-workstation

Design for artists, editors and engineers

Demanding Content Creation

Render, edit and encode time-intensive projects

✔

Game and Stream

Give your audience the experience the deserve

✔

✔

Media Editing

Edit photos, videos and audio effortlessly

✔

✔

✔

Gaming

Play your favourite games smoothly

✔

✔

✔

✔

Advanced Multitasking

Run multiple apps at once with incredible responsiveness

✔

✔

✔

✔

Everyday Home Productivity

Email, create documents, browse the web and more with ease

✔

✔

✔

✔

✔

Support for Modern Features

Modernize your life with support for voice command, touchscreen and more1

✔

✔

✔

✔

✔
AMD Athlon™ Processors

High-end Workstation

Design for artists, editors and engineers

Demanding Content Creation

Render, edit and encode time-intensive projects

Game and Stream

Give your audience the experience they deserve

Media Editing

Edit photos, videos and audio effortlessly

Gaming

Play your favourite games smoothly

Advanced Multitasking

Run multiple apps at once with incredible responsiveness

Everyday Home Productivity

Email, create documents, browse the web and move woth ease

✔

Support for Modern Features

Modernize your life with support for voice command, touchscreen and more1

✔
AMD Ryzen™ 3 Processors

High-end Workstation

Design for artists, editors and engineers

Demanding Content Creation

Render, edit and encode time-intensive projects

Game and Stream

Give your audience the experience they deserve

Media Editing

Edit photos, videos and audio effortlessly

Gaming

Play your favourite games smoothly

✔

Advanced Multitasking

Run multiple apps at once with incredible responsiveness

✔

Everyday Home Productivity

Email, create documents, browse the web and move woth ease

✔

Support for Modern Features

Modernize your life with support for voice command, touchscreen and more1

✔
AMD Ryzen™ 5 Processors

High-end Workstation

Design for artists, editors and engineers

Demanding Content Creation

Render, edit and encode time-intensive projects

Game and Stream

Give your audience the experience they deserve

Media Editing

Edit photos, videos and audio effortlessly

✔

Gaming

Play your favourite games smoothly

✔

Advanced Multitasking

Run multiple apps at once with incredible responsiveness

✔

Everyday Home Productivity

Email, create documents, browse the web and move woth ease

✔

Support for Modern Features

Modernize your life with support for voice command, touchscreen and more1

✔
AMD Ryzen™ 7 Processors

High-end Workstation

Design for artists, editors and engineers

Demanding Content Creation

Render, edit and encode time-intensive projects

Game and Stream

Give your audience the experience they deserve

✔

Media Editing

Edit photos, videos and audio effortlessly

✔

Gaming

Play your favourite games smoothly

✔

Advanced Multitasking

Run multiple apps at once with incredible responsiveness

✔

Everyday Home Productivity

Email, create documents, browse the web and move woth ease

✔

Support for Modern Features

Modernize your life with support for voice command, touchscreen and more1

✔
AMD Ryzen™ 9 Processors

High-end Workstation

Design for artists, editors and engineers

Demanding Content Creation

Render, edit and encode time-intensive projects

✔

Game and Stream

Give your audience the experience they deserve

✔

Media Editing

Edit photos, videos and audio effortlessly

✔

Gaming

Play your favourite games smoothly

✔

Advanced Multitasking

Run multiple apps at once with incredible responsiveness

✔

Everyday Home Productivity

Email, create documents, browse the web and move woth ease

✔

Support for Modern Features

Modernize your life with support for voice command, touchscreen and more1

✔
Laptop Processors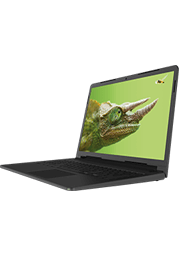 On-the-go performance for everyday tasks with support for modern features.

Start here for premium performance on the go. Browser, stream and create with confidence.

Seamless responsiveness and powerful performance for productivity and entertainment.

Accelerate everything you do with high peformance for demanding apps.

Ultimate performance for elite gaming and content creation laptops.
---
Desktop Processors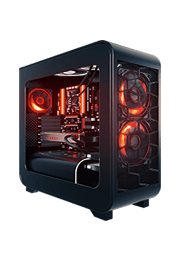 Responsive performance for everyday tasks.

Cutting edge true quad-core performance you'd expect from a match pricier PC.

Uncompromising features and smooth performance are finally the standard for every gamer and artist.

Competition-class gaming and ultra-fasting content creation performance for demanding PC enthusiasts.

Blur the line between elite gaming performance and professional content creation.
---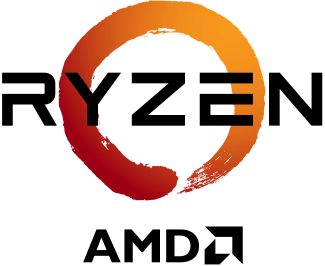 World's Most Advanced Processors2,3
With industry-leading technology, the latest AMD Ryzen™ Processors deliver an unprecedented increase in speed with incredible power efficiency, enabling long-lasting battery life in laptops and keeping desktops cool and quiet.

Best Entertainment and Graphics Performance, Built-in4.
The incredible visual power of AMD Radeon™ Graphics comes together with the advanced responsiveness of AMD Ryzen™ Processors in select desktop models and all laptop processors to deliver stunning visuals, smooth video streaming, multi-monitor support and high-definition game performance.