AMD Ryzen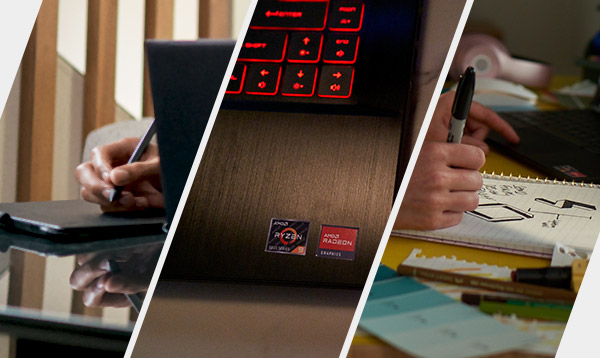 POWERING
YOUR NEXT
When it comes to choosing the right PC, you deserve the best. AMD brings you more innovation and endless possibilities. So whatever comes next in your life, we're here to help you power it all.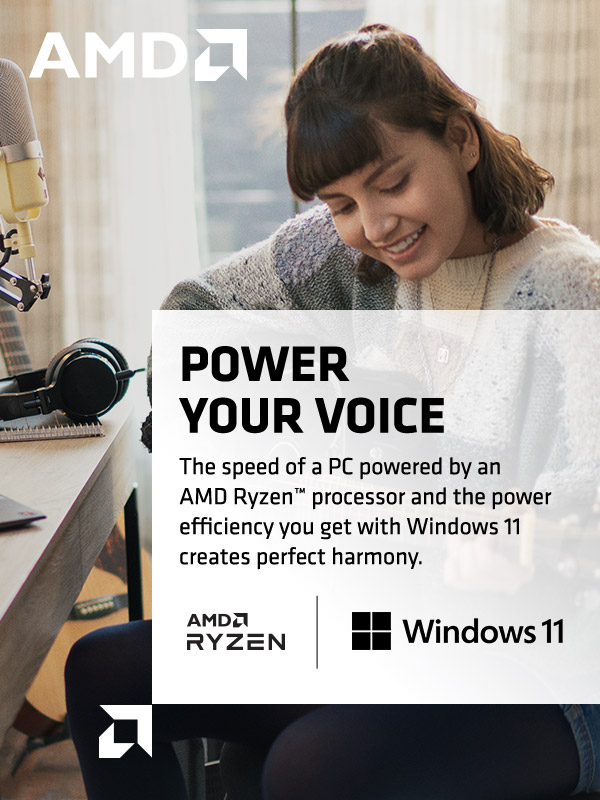 AMD Ryzen™ Mobile Processors
with Radeon™ Graphics
Creativity has met its match with industry-leading AMD technology.
A New Level of
Performance
Waiting is a thing of the past with up to 8 ultra-fast cores that speed up rendering and encoding tasks.
Keep your creativity going at home or on the go with hyper-efficient battery life.
Upgrade to a high-performing laptop as beautiful as what you create on it.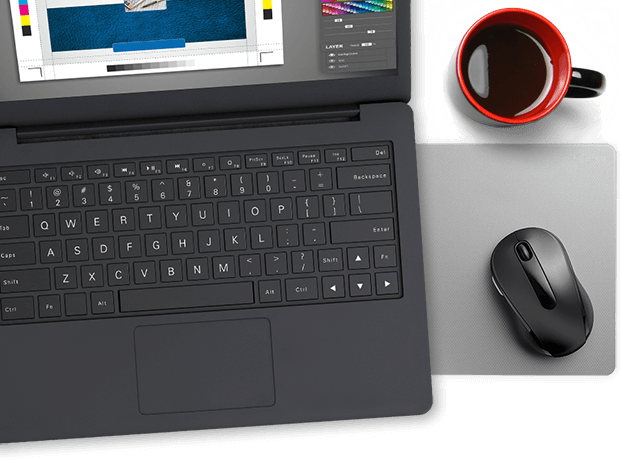 Spend Your Time
on Your Terms
Whether you're editing 4K footage or crafting a complex design, save time with incredibly fast performance, letting you get back to what you do best—creating.
Up to
290% faster
rendering performance
with an AMD Ryzen™ 7 5800U vs. a three-year-old laptop with an AMD Ryzen™ 7 2700U.
1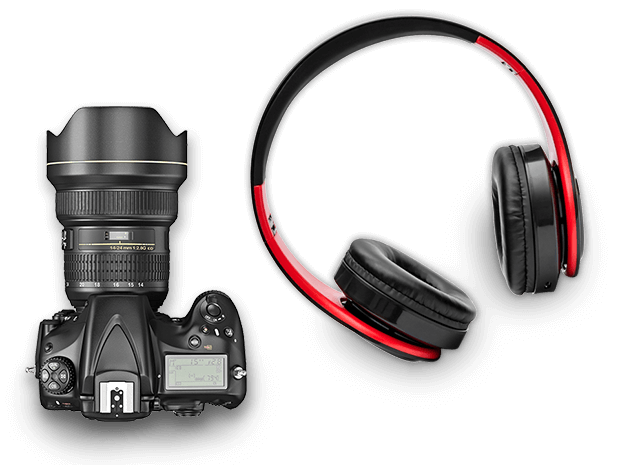 Take Your
Inspiration Anywhere
Work straight from inspiration through finishing touches with long-lasting battery life, thanks to power-efficient 7nm technology.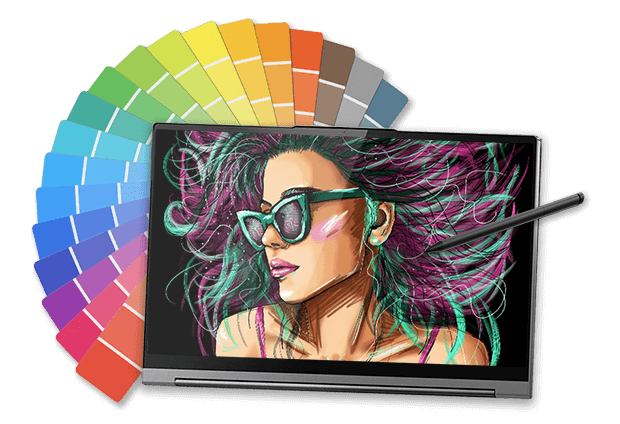 AMD Ryzen™ Mobile Processors are so powerful and efficient that they enable masterful laptop designs inside and out. Now you don't have to sacrifice performance for beauty to enjoy a lighter, sleeker and elegantly crafted laptop.
A Masterpiece That Has It All
You have high standards, so choose a laptop with a thin and light design, long-lasting battery life and impressive performance to power your passions.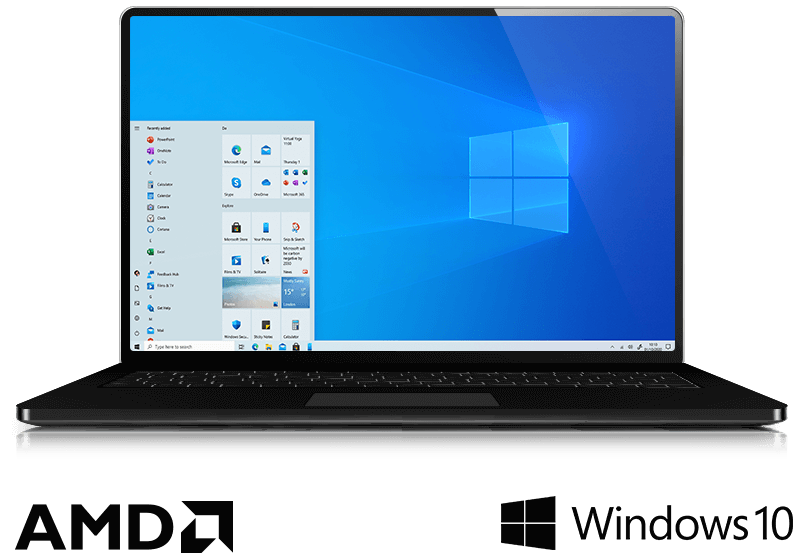 1. Based on AMD Labs testing in 2020 and 2018 using the POVRay benchmark test to compare multi-threaded rendering performance of an engineering reference board, Ryzen 7 5800U processor, 16GB LPDDR4 memory, 512GB SSD, Windows 10 Pro vs. a 3-year old laptop, Ryzen 7 2700U processor, 2x4GB DDR4 memory, 500GB SATA M.2, Windows 10 Pro. Actual performance will vary. CZM-51
©2021 Advanced Micro Devices, Inc. All rights reserved. AMD, the AMD Arrow logo, Ryzen, Radeon and combinations thereof, are trademarks of Advanced Micro Devices, Inc. All other product names are for reference only and may be trademarks of their respective owners.