Dyson Haircare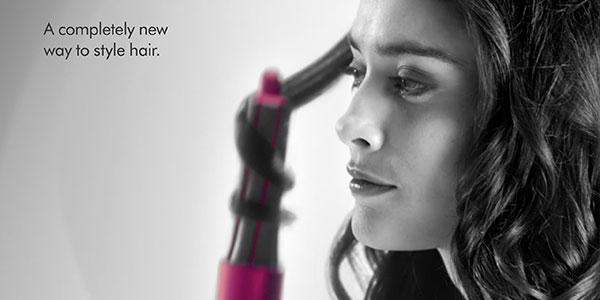 A completely new way to style hair.
Close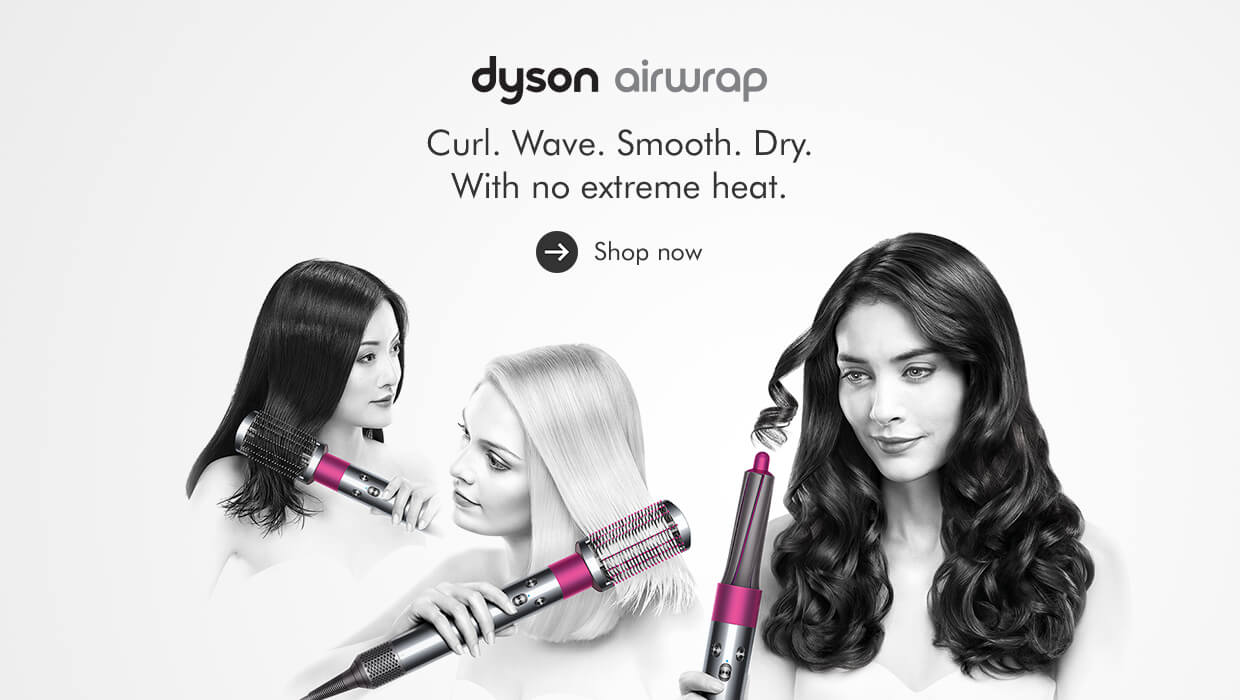 Attracts and wraps hair.
Using air.
The Coanda effect attracts hair to the barrel, then wraps it for you.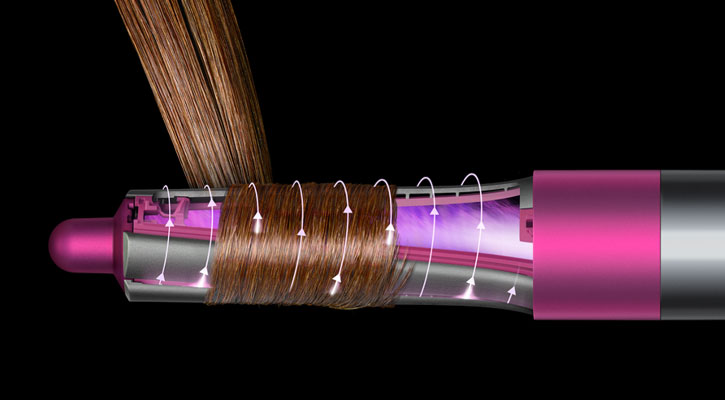 Intelligent heat control
Close-up styling can expose hair to extreme temperatures. With a glass bead thermistor and microprocessor carefully controlling the heating element, Dyson hair care technology helps prevent extreme heat damage.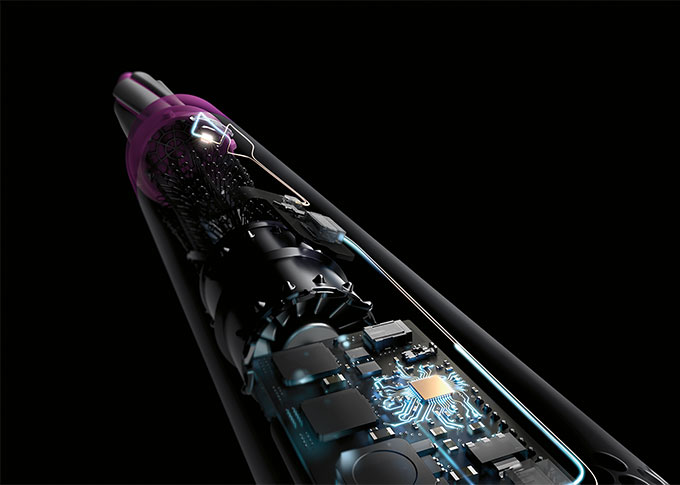 Voluminous curls or waves.
By using air, the Dyson Airwrap™ styler
can create voluminous curls or waves.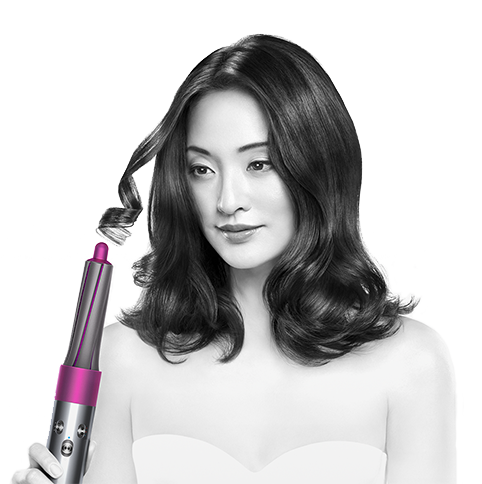 Smooth, straighter style.
The Dyson smoothing brushes use the Coanda effect to attract hair to the surface of the brush, propelling air along the hair strangs, to mimic a stylist's blow-dry technique.