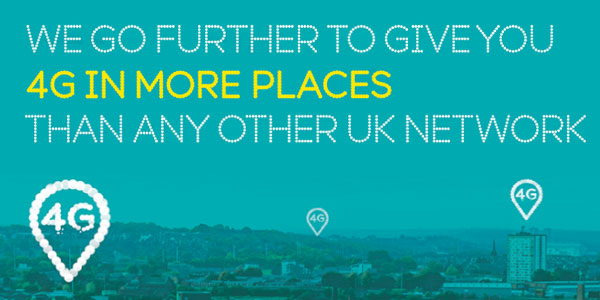 About EE Mobile Broadband
Imagine being able to access your apps, transfer large data files or stream HD movies wherever you are, in an instant. Consider it done thanks to 4GEE's superfast, reliable mobile broadband. Never worry about tracking down insecure and unstable hotspots or forgotten login passwords with one of EE's pocket-sized WiFi gadgets. Connect any of your enabled devices, supercharge it on the go, and experience the lightning speeds of 4GEE. It can handle pretty much anything you throw at it, even multiplayer gaming. Choose from the range of flexible payment methods that fit your lifestyle, and you'll never be left unconnected again with EE's mobile broadband.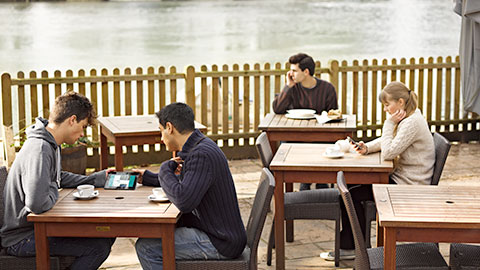 What is mobile broadband?
It lets you create your own travelling bubble of internet when you're out and about, without the need to search for WiFi hotspots or wait until you're home to get online.
Tethering worries a thing of the past
Use a 4GEE WiFi device so you don't drain your phone battery or lose your connection when someone calls.
Total control
You won't get an unexpected bill for your data. If you run out, you'll need to buy a data add-on to carry on browsing - in the UK and abroad.
What you can do
4GEE has changed the way we interact with the world around us. Now we can stream more, share more and be more connected...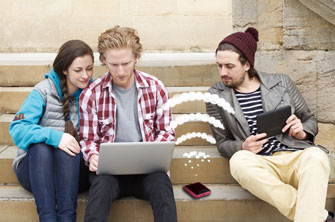 Out and about
There's no need to hunt around for a WiFi hotspot or cafe, and no need to wait till you're home. Instead turn on your 4GEE WiFi and you're surrounded by your own travelling bubble of internet – walking about, loading maps or streaming your favourite TV show in the park, without draining your phone battery.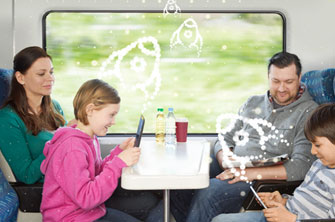 Travelling
Keep a Mobile WiFi in your handbag or pop a 4GEE SIM into your tablet to keep the kids entertained on long journeys. Our range of Ospreys can connect up to 10 devices at once – meaning everyone you're travelling with can play online games, check social media or stream films at the same time.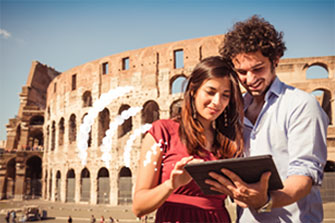 On holiday
Pick a roaming data add-on to get online abroad, so you can check facebook, share photos or skype with friends and family back home. You can buy add-ons at any time simply by logging into your account online.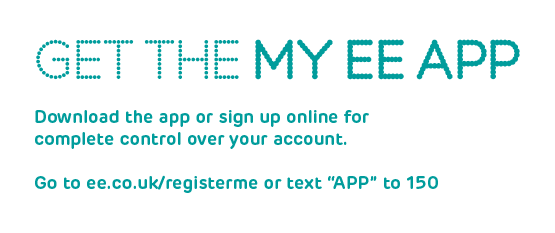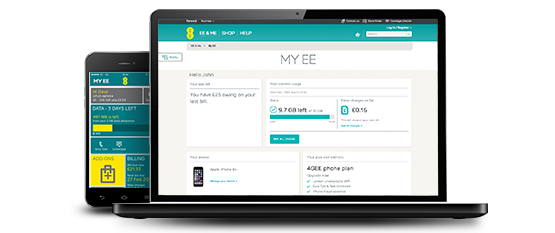 4GEE WIFI MINI
Mini and mighty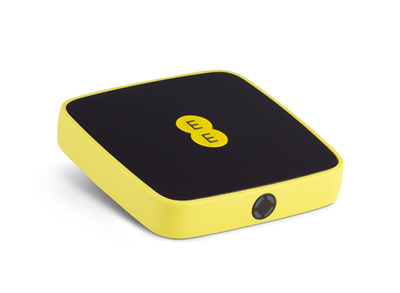 This pocket-sized 4GEE WiFi creates your own travelling bubble of internet so you can get up to 10 devices online when you are out and about. Even better, you can personalise it with one of the three swappable bands included in the box.
4GEE WIFI
4GEE WiFi with built in charger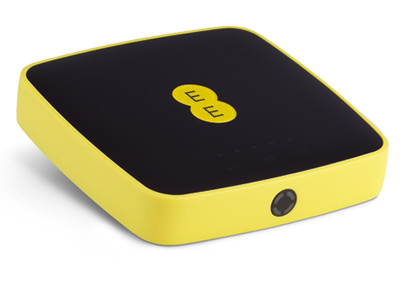 This 4GEE WiFi creates your own travelling bubble of internet so you can get up to 10 devices online when you are out and about. It also has an extra-long battery life allowing you to stream for more than 15 hours non-stop. Even better, you can also use it to charge the battery of your phone or tablet so you never run out of juice

Get online when you're out and about with our great value 4GEE WiFi range.
Our devices give you access to the UK's biggest 3G and 4G network where ever you want. Enjoy the convenience and great value of a pay monthly plan or get all the flexibility and control of pay as you go...
How to get started