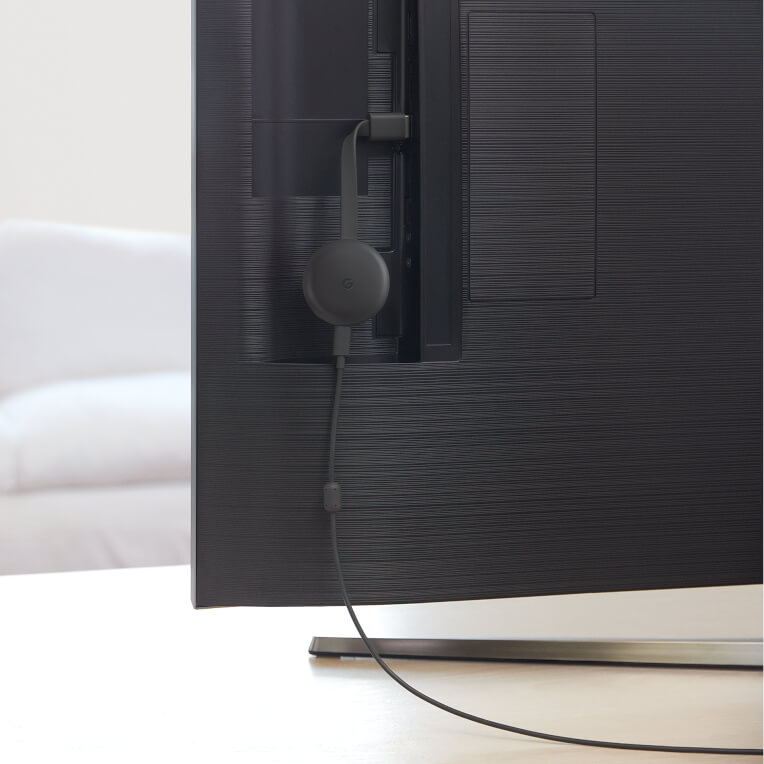 All together now.
Anyone in the family can stream films, shows, live TV, YouTube, and photos from their smartphone or tablet to the big screen.1
1 Requires a compatible TV with an HDMI port, a Wi-FI network and a compatible mobile device. Find out more at g.co/cast/req. Chromecast works with Cast-enabled apps. Take a look at our growing list of compatible apps and partners at g.co/cast/apps. Subscriptions are required to view some content.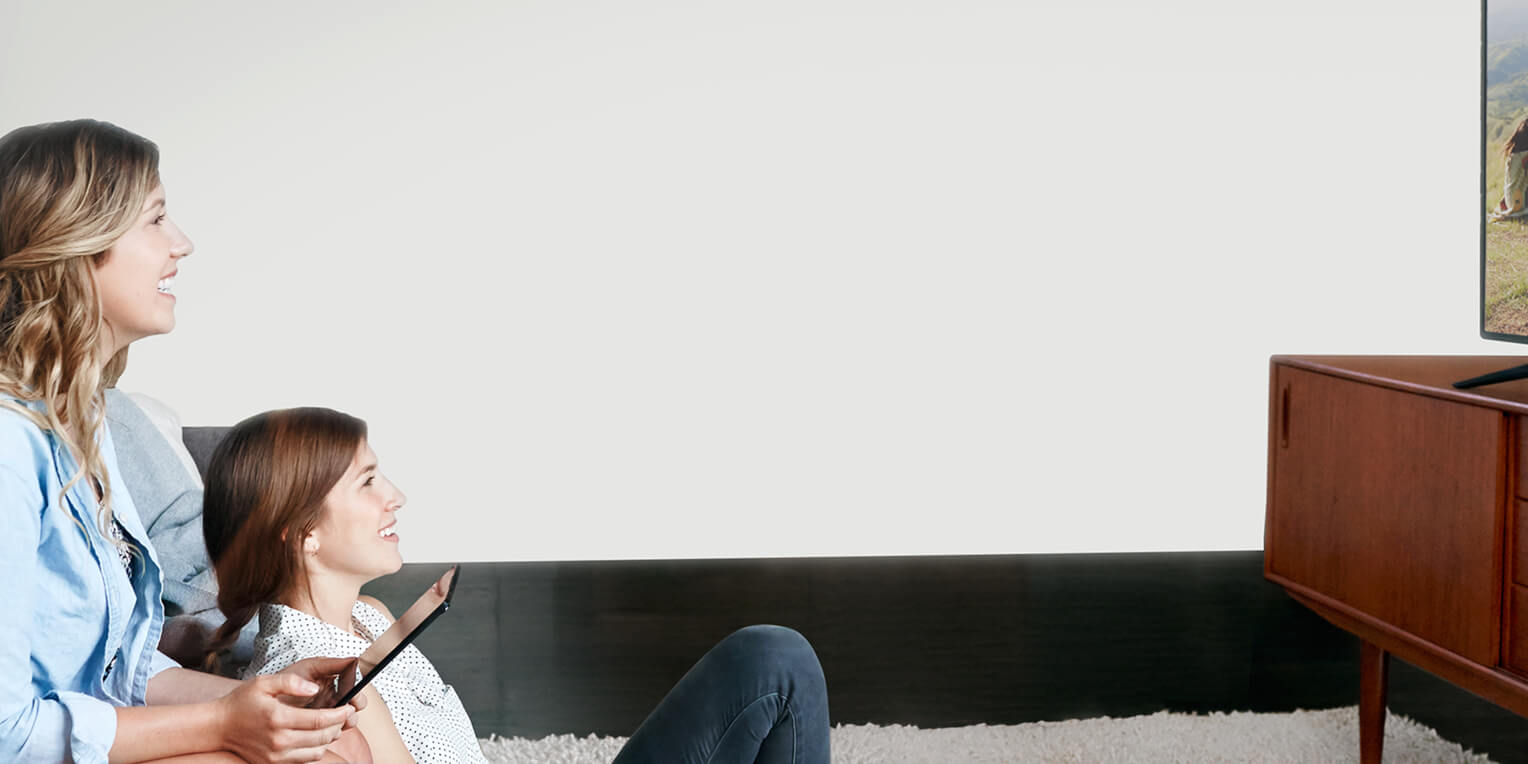 Stream from your phone to TV. Just like that.
Plug Chromecast into the HDMI port on your TV and you can start streaming your favourite entertainment straight from your smartphone. Watch shows, listen to music, play with apps, and more, all with just a few taps. And while streaming, you can still use your smartphone as you normally do.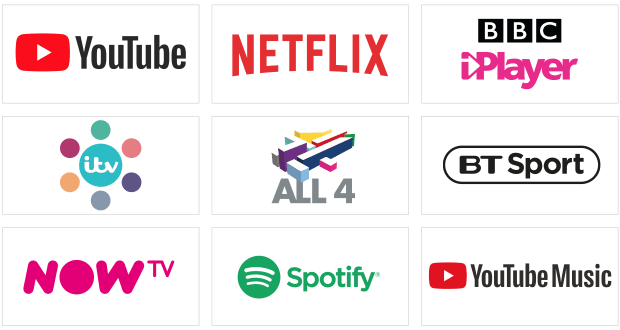 Works with the streaming apps you know and love.
Enjoy TV shows, films, videos, songs, games sports and more through thousands of compatible apps such as Netflix, YouTube and Spotify. Find out more at chromecast.com/apps1
1 Subscriptions are required to view some content. Casting optimised for selected services only.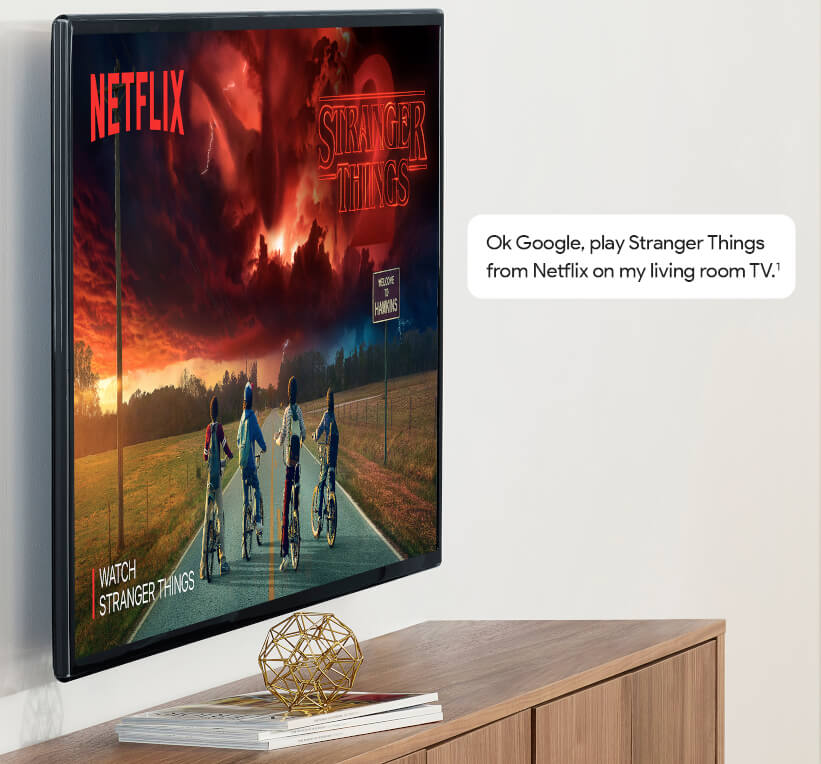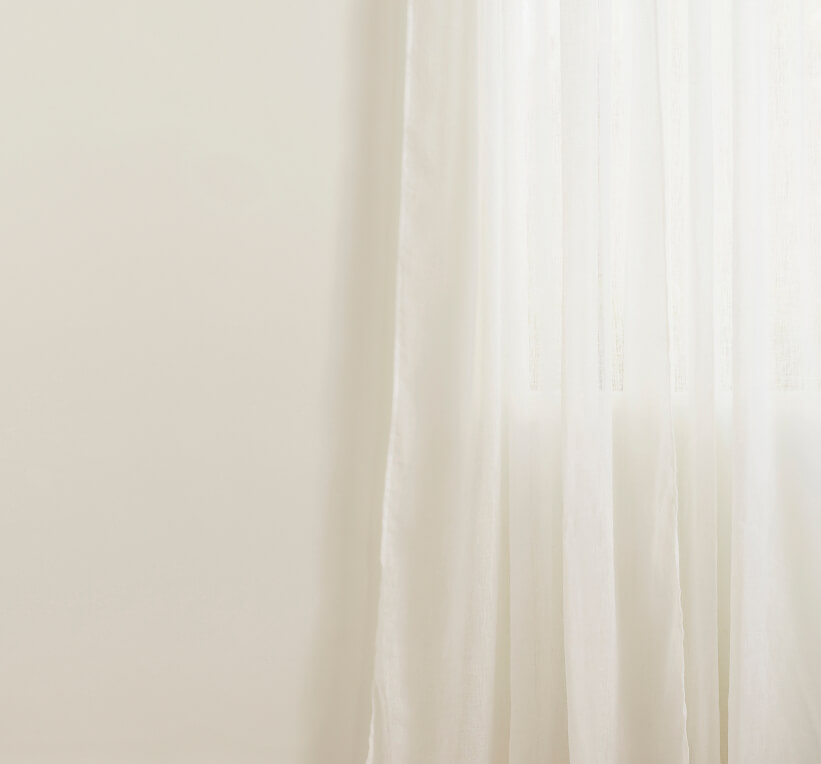 Start streaming with just your voice.
Just say what you want to watch from your chosen compatible app and control your TV hands-free. Chromecast and Google Home work seamlessly together so it's easy to find what you want.2
1 Subscriptions are required to view some content.
2 Google Home, Chromecast, Wi-Fi network and compatible content required to cast to a TV using Google Home.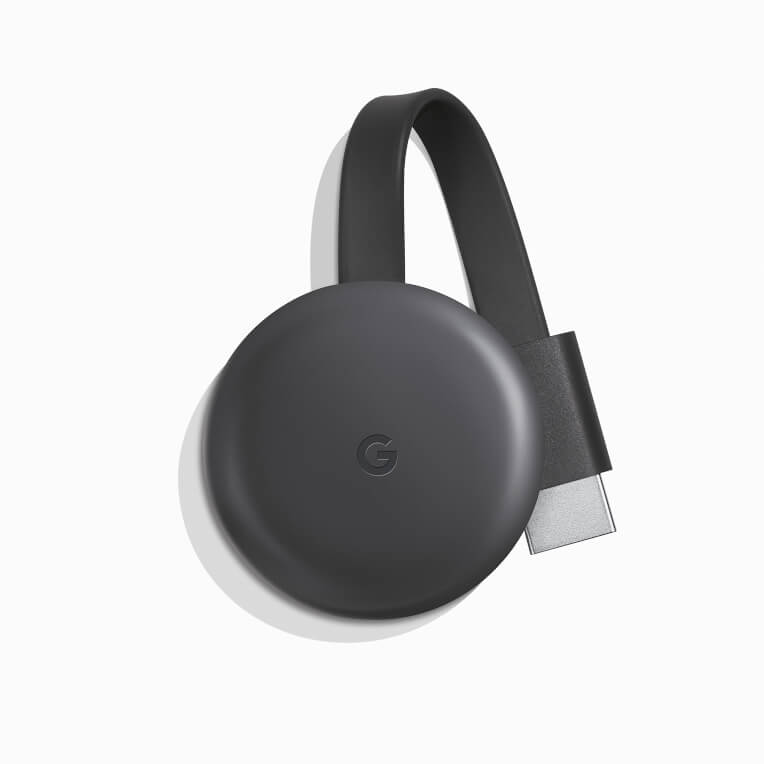 Upgrade your TV for less.
Make any TV smart without forking out for a new telly. It's so affordable you could get one for every TV in the house.
Simple setup.
Chromecast works with iPhone®, iPad®, Android devices, Mac®, Windows® devices, and Chromebook.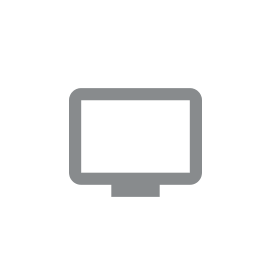 Plug In
Plug Chromecast into your HDTV and power socket, then visit chromecast.com/setup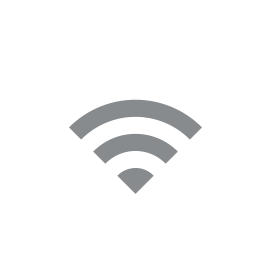 Connect to Wi-Fi
Connect Chromecast to your home Wi-Fi network.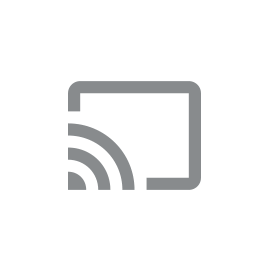 Start Casting
Simply tap the cast button in a Cast-enabled app and choose a video to play on your TV.