Whatever Happens Care Plans Projectors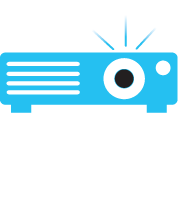 When you purchase your new projector, your product guarantee will provide cover for mechanical and electrical breakdown. Our Whatever Happens Care Plan is a more comprehensive after-care service designed to give you complete peace of mind.

It protects the product you've just bought from a minor hiccup to a major mishap.

Alternatively if your projector cost less than £150 you can purchase our Instant Replacement protection. To find out more click HERE.
Here's a table to show the key benefits of the Whatever Happens Care plan:
Benefits at a glance
Whatever Happens Care Plan
We'll fix it or replace it
Our priority is to fix, but if parts aren't available we may have to replace

Breakdown through mishaps
Because incidents do happen, even to the most careful of us

Parts cost covered
No expensive charges for parts – we'll pay for all of them

No labour charges
No matter how long the repair takes, there's no cost to you

No fault? no charge
We won't charge you, even if we can't find a fault

Worldwide protection
If you take your product abroad, your product is still protected

No lemons guarantee
It's unlikely but, if your product goes wrong again, after the third repair you can request a replacement

WHATEVER HAPPENS CARE PLAN
With 1 year standard gurantee
With 2 years standard gurantee
With 3 years standard gurantee
The Small Print
In some outlying areas of the UK (excluding the Isle of Wight) the extra distances involved mean that we will service your product as quickly as we can but delivery and collection promises may not always be possible.
Your household insurance
Your insurance may provide you with some protection but:
You may not be protected for breakdown caused by mishaps or mechanical breakdown.
Portable products may not be protected.
Your annual premium may increase after your claim.
You may have to pay an excess.
Replacement product
If we are unable to repair your product within 7 days for Whatever Happens Care Plan Premier and 21 days for Whatever Happens Care Plan, you may request a replacement product. The replacement will usually be in the form of vouchers to enable you to purchase a product of equivalent specification. Occasionally you may receive a fully reconditioned product.
If you have originally purchased a product labelled as 'previously owned' or 'non-pristine' our 7 day and 21 day promises do not apply and you will receive vouchers to the value of the original price paid.
If you have bought Whatever Happens™ for 3 or 5 years and your product is replaced your service agreement ends. We will send you vouchers for the remaining value to use when you next purchase a Whatever Happens Care Plan agreement. If you pay monthly your agreement will end.
If Currys, Currys Digital, PC World, Black or Dixons Travel ceased trading, would my product still be protected?
Yes. Our promise is to protect our customers' product support agreements. There is an independently managed trust fund to meet all our obligations to our customers who have purchased a term agreement.
What are my legal rights?
The contents of this leaflet do not affect your legal rights, which include the right to a remedy for defective goods. If you buy goods which are faulty when sold, you have the right to claim for a repair, replacement or refund for up to 6 years (5 years in Scotland) from the date of purchase.
However, after the first 6 months you have to show that the fault was there initially and the longer it takes for the fault to show up the more difficult that becomes. Your Whatever Happens Care Plan gives you benefits, which are in addition to your legal rights and you have the assurance that your product will be repaired free of charge, if it fails at any time whilst the agreement is current. Further information about your legal rights can be obtained from your local Trading Standards Department, Citizens Advice Bureau or through Consumer Direct.
Your service agreement will be cancelled in the event of any fraud, or attempted fraud and you will not be entitled to a refund.
Do I have to purchase a support agreement at the same time as the product?
You can purchase a support agreement any time up to one year from buying your product. Product support agreements are not available on damaged products. Extended warranties may be available from other companies.
What is not included?
Regularly replaced items/consumable items.
Built-in batteries.
Cosmetic damage where it does not affect the operation or safety of the product.
Repair costs that have not been approved.
Damage or breakdown due to flood, wind or other severe weather conditions.
The cost of repairing or replacing a product which fails because anyone neglects, abuses or misuses the product.
Any service or benefit where the product support agreement has been suspended.
Inoperability of a product caused by withdrawal of services by a third party.
Theft or any loss suffered if you cannot use the product or any loss other than repair or replacement.
Any claim where your monthly payment has not been received.
Protection for dishwashers, vacuum cleaners, cooking and laundry products if used for business.
Cancellation Period
If you pay monthly you can cancel within 14 days of purchase by calling us on 0844 561 1234. Providing the service has not been used we'll give you a refund on any payment made. After this period you can cancel at any time by calling us on 0844 561 1234, but please note that if you do this you will not receive a refund.
If you have bought a 3 or 5 year term and are not completely satisfied, you can cancel it within 45 days of purchase. Please call us on 0844 561 1234 and if you haven't used the service we'll give you a full refund. If you want to cancel your agreement after 45 days from purchase you'll be entitled to a pro rata refund.
You may also give notice of your intention to cancel your agreement by writing to us at:
KNOWHOW™ Customer Services, PO Box 1686, Sheffield S2 5YB, England.