6 things you didn't know your home office needs
There's a lot more to WFH than a computer and printer…
26 Mar 2021

So, you think you've got the perfect workspace at home with a powerful printer, top laptop, and even a tablet as a second screen?
It's a cracking start, but there's more to WFH than plugging in the obvious essentials - so let us suggest a few hidden tech gems to complete your home office setup. You might find some of these choices surprising, but they'll really help you become more productive and efficient.
Sit up straight.
Are you sitting comfortably when you're working from home? Or are you slouched on the couch with your laptop on the armrest and 'This Morning' playing on TV in the background?
The second answer is the wrong one, even though we're big fans of Phil and Holly. To work from home as effectively as possible, we recommend you set up an office space free from distractions, with a proper office chair that gives you much needed back support and helps with your posture.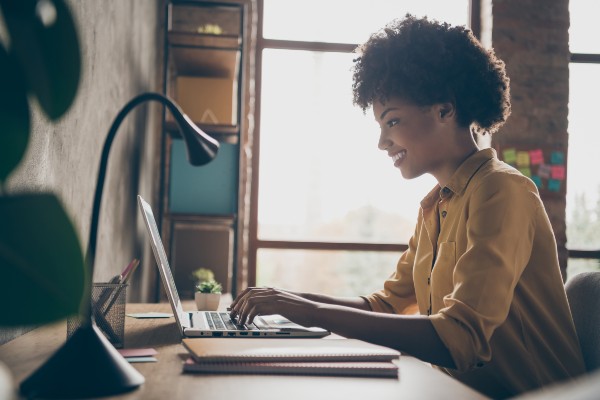 A lot of good office chairs come with inbuilt back rests, but if yours doesn't, here's what you need. The Kensington SmartFit Conform back rest perfectly adjusts to your height and body shape, giving your spine and lumbar greater support. And because the back is ventilated, it always stays cool.
Stay connected.
"Hello? Hello? Nope, you've frozen. They've frozen, everyone!"
To avoid hearing those dreaded words directed at you in a virtual meeting ever again, you need reliable Wi-Fi. And if you think that the signal is struggling to reach your workspace, a Wi-Fi range extender could be what you need. These clever gadgets boost the Wi-Fi signal all through your home, giving you a strong internet connection in any room.
Stay safe online.
Sometimes you've got to play the role of your own IT department when you're working at home, and installing internet security software on your computer is one of the first things you should think about.
McAfee antivirus software is a great way of making your digital life more secure. It provides total protection and comes with anti-phishing software that stops your sensitive information from being stolen. You can then do things like surf the web, share work documents and bank online, safe in the knowledge that you're backed up with the best security.
Give your computer some space.
If your home computer is now your WFH computer, it's probably working harder than ever (the poor thing). And if you've spent most of the last year working from home, you've probably got loads of essential work files stored on it. The question is, do you need more space?
If you do, then go for a portable hard drive. They're easy to install, and you can even plug them into different computers to work on the same stuff in different locations. Not so long ago, a 1TB portable hard drive was considered a bit of a monster, but now you can easily get five times that amount of storage. Our WD range of portable hard drives has some nicely priced options going from 500GB to a whopping 6TB.
Sort it out.
Okay, so you've got extra storage space on your computer. But what about your actual real life storage space? If your desk is groaning under the weight of files, forms, receipts, binders and other paperwork, it's time to sort things out .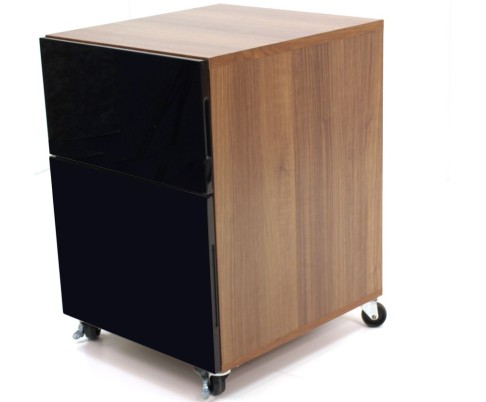 A piece of office furniture like the Alphason Juo pedestal gives you extra space to get all your workstuff properly organised. It's got drawers for filing and stationery, and you can wheel it into position and keep it in place with lockable castors. Sorted.
Shred it. Shred it all.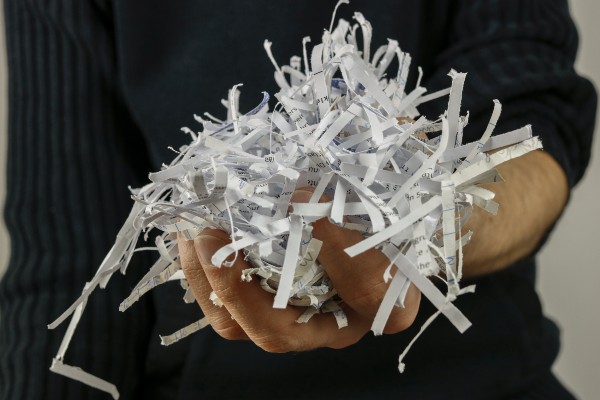 Last but not least. A shredder is a must-have if you care about security and privacy.
Basically, if you want to get rid of any letter or print-out that contains information you don't want to fall into the wrong hands, you need to shred it. Because if you just casually toss it in the waste-bin, who knows where it might end up?
The Logik LSHREP21 cross cut paper shredder will happily take care of all your confidential work documents, bank statements and anything else you want to shred into oblivion. It can cut up to six sheets at a time and can easily handle staples, paper clips and credit cards. It also has a temperature control function to prevent it overheating.
Give your home office a treat