How much mobile data do you need?
Could you handle 100GB or would you settle for less? Let's find out.
06 May 2021

Compared with this time last year, you're probably using more of your monthly data. And as we all get out and about more in the next few months, that figure will rise…
When your phone isn't connected to your home Wi-Fi, you use your monthly mobile data allowance instead. When you're playing a game, watching a movie or downloading a playlist over 4G or 5G, you're using up data. So it's a good idea to check your usage regularly, just to make sure your mobile plan has all the data you need – or that you're not paying for data you never use.
Mobile data usage – the basics explained
Before we start working out how much data you need, let's make sure you know the jargon:
MB stands for megabyte. That's 1000 kilobytes to me and you.
GB stands for a gigabyte. We're talking 1000 megabytes.
The amount of monthly data you can get on SIM only deals or pay monthly plans varies hugely. At the bottom end you can get as little as 500GB for less than a tenner a month. At the top end, power users can snap up 100GB or even unlimited data (that's a lot). But if you're shelling out your hard-earned cash for loads of data, would you ever actually use it? Or anywhere close? Well, if you're a music lover, 100GB of monthly data will let you stream six weeks of high-quality Spotify tunes. Or if you watch over 33 hours of HD quality Netflix in a month, you'll have reached that 100GB data mark. Does that sound like the kind of thing you'd do?
How do I check my monthly data usage?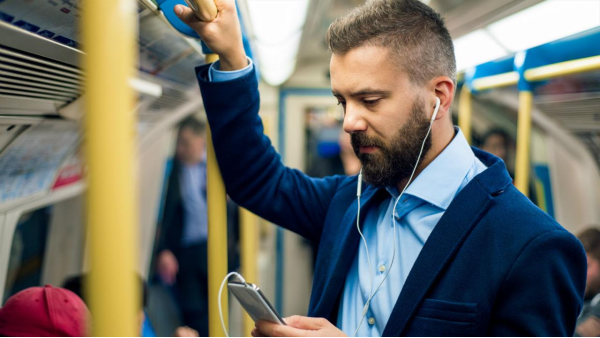 The good news is that all the major mobile networks make it easy for you to check exactly how much data you're getting through. The exact method varies between networks, but you should always be able to simply visit your network's website, and log in to your account.
If your mobile network has an app, even better. You should be able to quickly log-in (some of them use speedy fingerprint recognition), then head to the section that shows your data usage. You should also be able to view previous months, to give yourself an even bigger picture of your mobile data habits.
When you find out your data usage, you've got a choice to make.
If you're on top of things and think you've got just the right of data to get by on each month, stick with it!
If you've always got loads of unused data left, then consider going for a cheaper plan with a smaller allowance.
If you're regularly run out of data days before your allowances refresh, think about upping your allowance.
If you want to change your data allowance and fancy upgrading your phone at the same time, you might be eligible to upgrade to a new pay monthly phone plan. Or you could buy a SIM free phone, along with a SIM card containing the perfect amount of monthly data!
Fancy a SIM free phone? Here are some of the best