How to give your home Wi-Fi network a boost
Say goodbye to lag, even when lots of users are on your Wi-Fi.
16 Aug 2021

You need the best Wi-Fi system for your home, especially if you've got lots of mobile and smart devices.
If you're a student sharing digs where everyone has their own devices, you'll probably know all about laggy Wi-Fi. Or maybe you're part of a tech-loving family that just loves streaming, scrolling and sharing on smartphones, tablets and laptops? All this activity can put your poor old Wi-Fi under strain.
If you're not happy with your Wi-Fi performance, the first thing you should do is check for connection problems. When you've done that and you think it's still lacking some oomph, there are different ways of giving it a boost…
You can upgrade your existing Wi-Fi router, get a range extender, or invest in a whole home Wi-Fi system. Let's take a look at the benefits of each:

Wi-Fi routers
When you first get Wi-Fi, your broadband service provider will give you a Wi-Fi router to get you up and running. But they're not always the best quality. Upgrading your router is an easy way of improving your Wi-Fi's range, speed and connectivity.
Check out… the TP-Link Archer AX50 Wi-Fi cable & fibre router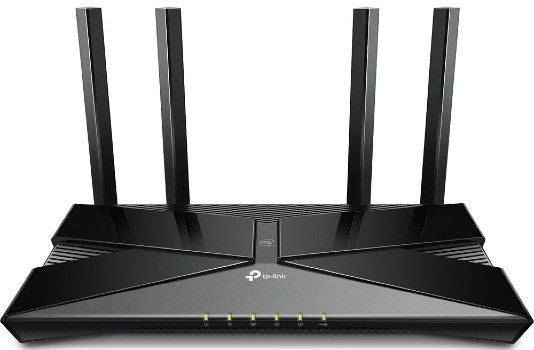 Key features:
Next-gen Wi-Fi 6 speed
Stay secure with built-in TP-Link HomeCare Anti-Virus™
4 high-gain external antennas for a strong, reliable signal
This is a Wi-Fi 6 router, so it can handle the most demanding households. Everyone can enjoy the same huge download speeds (up to a whopping 3000 Mbps) at the same time. And if you've got a major gamer in the home, they'll be able to stream the most frantic 8K games with close to no latency. This router comes with four antennas and beamforming (clever tech that directs the signal straight to the receiving device), so it's capable of covering your whole house with reliable Wi-Fi.
Buy the TP-Link Archer AX50 Wi-Fi cable & fibre router
Range extenders
As the names suggests, they extend the range of your home Wi-Fi router by rebroadcasting the signal. They're a good option if you have Wi-Fi blackspots in certain rooms, or if you want your WI-Fi to reach into your garden. Read more about range extenders here.
Check out… the TP-Link RE450 Wi-Fi range extender – AC1750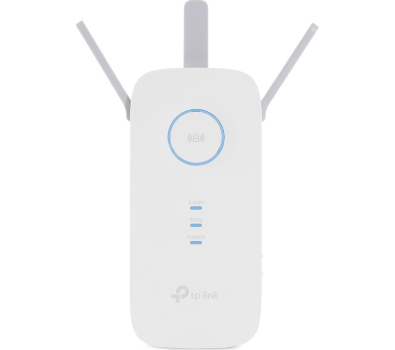 Key features:
3 external antennas for wide Wi-Fi coverage

Ethernet port can be used to connect wired devices

AC1750 Dual Band Wi-Fi signal
The TP-Link RE540 Wi-Fi range extender connects to your router wirelessly, strengthening and expanding its signal into areas it can't reach on its own. It also reduces signal interference to give you reliable Wi-Fi coverage all through your home and into the garden.
Buy the TP-Link RE450 Wi-Fi Range Extender - AC 1750
Whole home Wi-Fi system
This works in conjuction with your router, using multiple units to create a seamless Wi-Fi network that covers your whole home. If you want to smash through blackspots and get speedier Wi-Fi in all your rooms, it's a great choice. Read more about whole home Wi-Fi here.
Check out… the Deco M5 whole home Wi-Fi system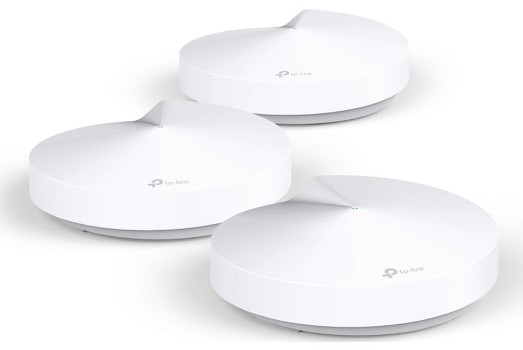 Key features:
Single network gives you seamless Wi-Fi in every room

Stay secure with built-in TP-Link HomeCare Anti-Virus™

3 Deco nodes for comprehensive coverage around your home
Deco M5 uses new mesh Wi-Fi technology to deliver great Wi-Fi in a way traditional routers and range extenders can't. Multiple units work together to provide fast, strong Wi-Fi that everyone in your family can use - even at the same time.

Buy the Deco M5 Whole Home Wi-Fi system
Need more advice?
If you're still not sure about the right Wi-Fi product to go for, have a read of our Network Buying Guide. It's packed with all the info you need to make the right choice.