How to help the kids design their own robot
Get creative with your little ones using these tips from kids' TV duo Dick and Dom
25 Feb 2021

Looking for ways to keep the kids entertained and learning? We know home schooling can be tough sometimes. But we've got just the thing to get them busy, creative and having fun. Our Build a Robot competition is challenging little ones aged 13 and below to design their own robot!
We just need to know the robot's name, what it does and how it would keep them entertained during lockdown. They can bring their creation to life any way they like – drawing, making or designing on the computer- and send us their picture. The catch is that the robot has to be made up of tech you can find here at Currys.
Plus, we've enlisted kids' TV heroes Dick and Dom to help us out! They'll be picking the winner from all our amazing entries. What's up for grabs? Well, the winner will get £5000 worth of Currys vouchers to spend on any tech they like. And, what's more, they'll have their design professionally illustrated and used in Currys stores across the country! And there's £1000 worth of vouchers for five lucky runners up too.
But how do you get started? Here are some tips from Dick and Dom themselves…
Involve little and big kids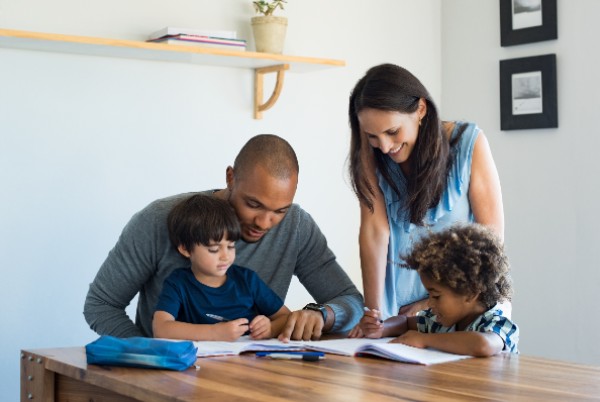 Dom points out that this competition's really about 'helping out two sets of people: children – so they've got something to do – and parents – so they don't pull their hair out!' Obviously, your kid's creation is totally their own. But a little teamwork goes a long way! And it's a lovely way to spend time together on something a little different.
Why not brainstorm together? And if your little one has a piece of tech they're really interested in for their robot, you could do some research using the computer. That way, Dick says, 'it's not only a fun competition to be involved in, but it's also educational, so it gives a bit of both.'
Add some character
One of the great things about robots is that they're basically 'technology with personality' says Dick. And kids are definitely full of personality. And then some. So encourage your kids to get as wacky and wild as they like with their creations.
After all, as Dom points out 'years ago science fiction was just that- science fiction. But now's it's reality!' So who knows? In a couple years your child's out-there idea could be the next big thing!
Find inspiration!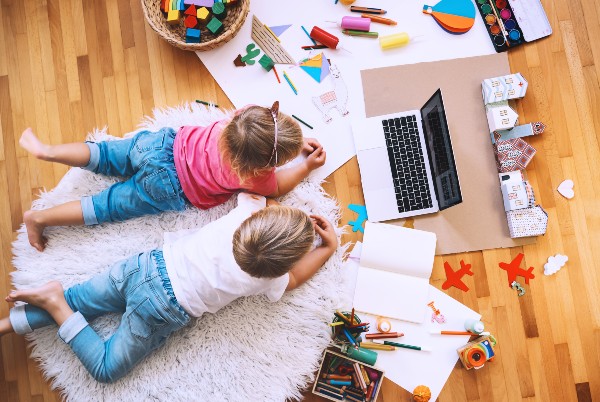 Child staring blankly at an empty page? No worries. As Dom says, 'you can use technology as a tool to be creative in a bigger project. You can plan using technology, you can research using technology, you can take photos of what you need to do using technology.'
If your kid needs a little nudge to get started, help them look online at other famous robots, listen to an audiobook like Hitchhiker's Guide to the Galaxy or even watch a sci-fi film together. 'The way that my children get creative,' Dom says, 'is by using tech to give themselves ideas and inspiration, plan and build and then they create their final product at the end.'
But do step away from the screens
Getting on the computer can be helpful for getting tips and ideas. After all, there's a whole world of inspiration on the web! But there's a time to step away too.
'I think these days we've got to be very mindful of screen time, although it does have massive benefits. We have to encourage kids to step out of it sometimes and to just create around a table. And I think parents would be very surprised that when you make the small amount of effort to get them involved in something like this competition, kids will absolutely lap it up and really enjoy it.'
So to help switch things up creatively, it could be a good idea to switch some things off too! Now you're giving them the best of both worlds.
It's time to get creating! Be sure to send us in those robot competition entries- we can't wait to see them.