How to pick an eco-friendly dishwasher
We give you tips on how to get the best, greenest dishwasher for you
16 Feb 2021
It's fair to say most of us are looking for ways to get greener these days. Our planet's a precious resource and we all want to do our bit- even if it's with the tech we buy. But did you know you can make a difference by getting your hands on an eco-friendly dishwasher?
The more energy we use, the more carbon emissions we create in order to generate that energy. And carbon emissions lead to global warming. Also, getting the clean water we get in our pipes takes energy and time too. So wasting water can take quite a toll on the environment. Not good.
Of course, dishwashers use energy and water. That's unavoidable! But by picking the right dishwasher, you can limit your energy and water use.
And there's another bonus too. An eco-friendly dishwasher could save you money. Less water and energy mean less on your utility bill. So, here are a few questions to ask before you pick out a dishwasher.
Should I use a dishwasher or handwash?
This might surprise you, but using a dishwasher actually saves water. In fact, a newer energy certified dishwasher can as use as little as 3 gallons per load compared to a whopping 27 gallons for handwashing.
So put down the sponge and marigolds. It's time to stick those dishes in the machine, set, forget and come back to sparkling clean plates. All while feeling virtuous.
Does my dishwasher have an eco setting?
An eco mode or setting is a quick way to slash your energy and water use- often by 20-40%!
Normally, a dishwasher will heat your water up to a high temperature to tackle grease and dirt- using up quite a bit of energy. But you don't always need such an intense wash.
Most of the time our plates are only a bit dirty. Or we can soak and rinse them before adding them to the dishwasher. The eco setting lowers your wash and rinse temperatures while still tackling most grungy dishes. And it cuts down the amount of water used too.
Is my dishwasher the right size?
You might think a bigger machine would rack up the energy you use. Actually, investing in a bigger machine might be more sustainable.
Why? Because if you're running your dishwasher several times to keep up with all those dirty pots and pans, you're using way more energy than if you just ran a bigger dishwasher once.
On the flipside, don't get a machine that's bigger than your needs. A dishwasher is at its most energy efficient when it's at full capacity. So have a think about your family's size and lifestyle before you buy.
And now for some inspiration…
At Currys, we've put together a whole range of products than can help you live more sustainably- and save money while you're at it.
Why not check out some of the eco-friendly dishwashers we've picked?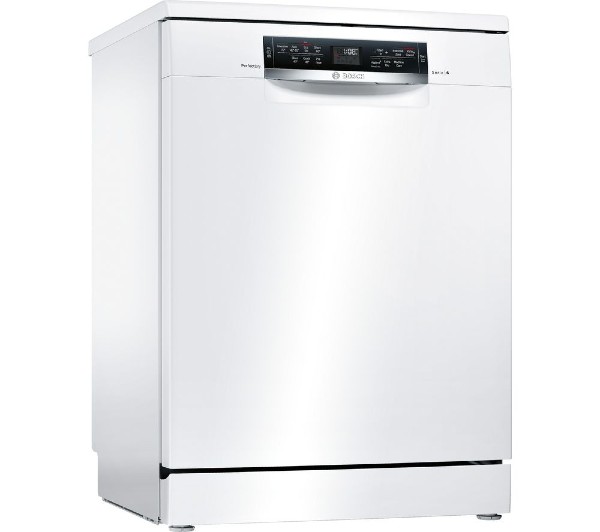 This Bosch dishwasher uses special AqueSenor tech to make sure you're never using more water than you need. It uses light beams that scan your dishes for bits of food, grease or detergent residue. Then it'll automatically adjust the rinsing process to get your dishes squeaky clean- without wasting water!
Plus, the VarioDrawer and VarioFlex compartments give you more space and more flexibility to fit everything in. So you don't need to run multiple cycles in a day.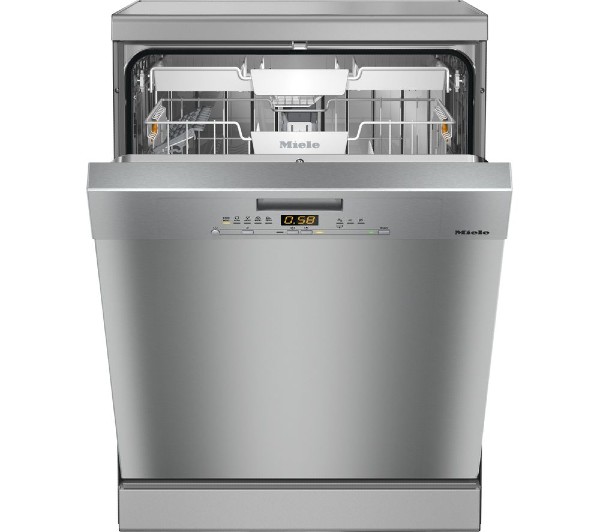 Just just 6 litres of water will get all your crockery spick and span in this Miele dishwasher. And if you don't want to forget to set a cycle but don't yet have enough in there to justify a full wash, there's the Delay option. Perfect for when you're planning on filling it up during the day but don't want to waste any extra energy.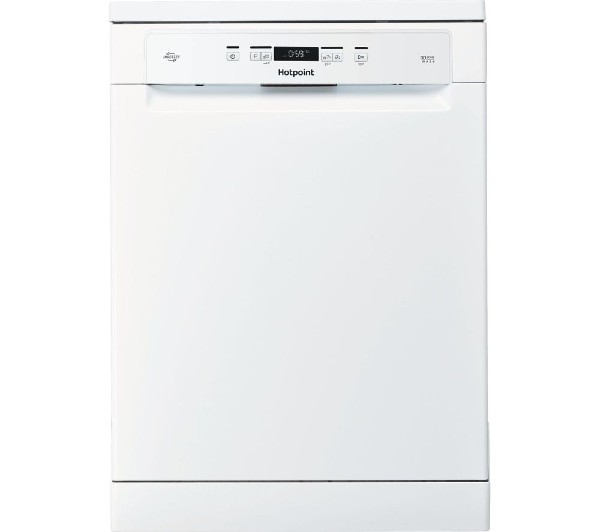 This Hotpoint dishwasher's a good choice for the planet. That's because its 3D Wash Zone only uses exactly the right amount of water for your dishwasher load. And, like our other green dishwashers, it's also got a special eco cycle. This makes it easy to get your dishes sparkling without wasting energy or water.
Shop eco-friendly dishwashers