Must-have gadgets for kids
Put a smile on any kid's face this Christmas with the help of these gadgets.
11 Nov 2021

Let's face it – Christmas is all about the little ones. But instead of getting them something they'll unwrap and forget after 5 minutes, why not get them a gadget that matches their interests? Whether they love to get creative, put their thinking caps on or just can't stay still, we've got something for everybody.
So, if you're stuck for gift ideas, these crowd pleasers will help them express themselves, develop their skills or just get out and have some fun! Christmas smiles guaranteed.
For the content creators…
Get them a gift that really unlocks their creativity and talents and you might set them on the path to something special!
VTECH KidiZoom studio compact camera
Whether your little one is a mini movie maker or wants to start YouTubing, they'll love this easy-to-use studio compact camera. It comes with a tripod, green screen and 20 animated backgrounds – including a tropical sea and an award winners' podium. Well, it's good to get them into practise!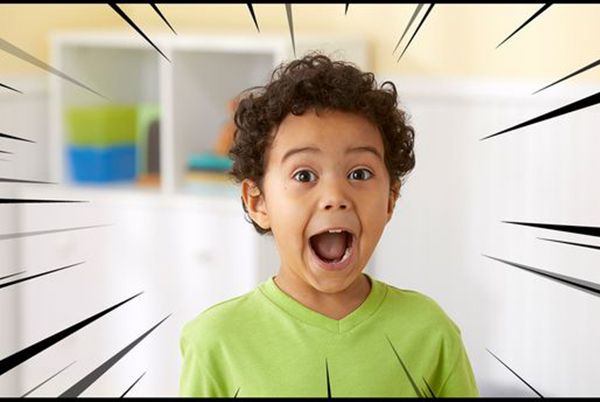 VTECH Kidizoom Action Cam HD
Kids move around fast – so it's great to have a cam that can capture every moment. This Action Cam is tough and waterproof so can join them on a bike ride or waterslide. And with wide angle, HD video, reverse video and more, it's got plenty to keep them interested.
VTECH Kidi DJ Mix
Got an aspiring DJ in your house? The Kidi DJ Mix could be just the thing. It's a set of DJ decks designed especially for kids – letting them get creative and mix their favourite song. It's super easy to use, with a bunch of tracks and sound effects pre-loaded.
Vtech Secret Safe Diary Light Show
Getting creative doesn't mean sharing it with the world! But the Secret Safe Diary Light Show Electronic Diary does much more than just allow them to keep a photo journal or write a diary. It'll also take photos with dual cameras, record messages and there's a world of challenges and games. And forget a tiny key. Facial recognition and a number password will keep sneaky siblings at bay!
For the fun lovers…
E-scooters are hugely popular right now, so why should kids miss out? You can find kids' scooter which are made with safety in mind and are easy to ride.
Zinc E4 Kids Folding Electric Scooter
This Zinc E4 scooter is lightweight and foldable and comes in 3 colours – blue, red and purple. Plus, it has a top speed of 5 mph so is safe but is still great to whizz around on. Its battery means they can do 3 miles in one charge. That's a lot of laps of the back garden!
Segway Ninebot Zing E8 scooter
If your little one is nervous about getting on a scooter for the first time, the Zing E8 eases them in. It has three modes: Safe mode is perfect for beginners, then they can move up to Cruise mode which lets them kick to accelerate. Finally, Turbo mode lets them get to the top speed of 8.7mph. But don't worry. Braking is easy thanks to a regenerative, electric and a mechanical brake.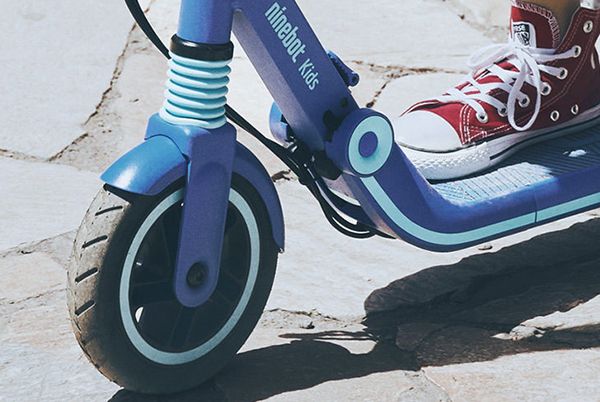 HOVER-1 Superstar Hoverboard
The Superstar has a built-in Bluetooth speaker so they can ride around to their favourite soundtrack. Add the LED wheels and they've got a regular roller disco. With the Hover-1 app, they can control the difficulty level, speed and even check where they're going on built-in GPS. Its solid 6.5-inch wheels are sturdy enough to even let mum or dad have a go.
But just remember. This present is for them, right?
For the inventors…
STEM subjects are a vital part of every education, so get them started early with toys and gadgets that will fire up their inner scientist.
SCIENCE MUSEUM Mio the Robot Kit
Get your kids started with programming with Mio the Robot Science Kit. After building the kit, they can program in movements with the push-button panel. Add a marker and Mio can even be programmed to draw pictures too. And with its infrared sensors, Mio knows how to avoid obstacles. Cool!
LOGIBLOCS Spy Tech Science Kit
Learning about logic and circuitry are the building blocks of all the amazing tech around us. With the Spy Tech Science Kit, they can use the blocks to build projects including a morse code machine, talking coin holder, an intruder alarm and more!
SCIENCE MUSEUM Buzz Wire Making Kit
Can they move the wand from one end of the wire to the other without setting off the buzzer? The great thing about this kit is once they've learned the motor skills and patience to beat the buzzer, they won't get bored. This Buzz Wire Making Kit means they can twist the wire into a whole new pattern and challenge their friends!
All this fantastic gadgets are available on our website, but if you'd like more help picking the best stocking fillers, why not chat to a ShopLive tech expert? They'll give you buying advice and even help you check out when you've made your choice.
Please note: It is the responsibility of the user to comply with local and country laws. This product is to be used on private land only, with the landowner's permission, and not on public highways. Always wear protective gear.