Back to TechTalk
Which UK city comes
top for

smart tech?
Ever wondered if your town or city was the smartest? The best connected? One that embraces technology and looks excitedly to the future? We did, and we knew there had to be one UK location out there where smart tech had really embedded itself into everyone's homes. Where it's improving life for people - from smart fitness applications to smart home security, entertainment and beyond.
So, are you ready to find out which location in the UK got smarter than all the rest?
Check out our

interactive map!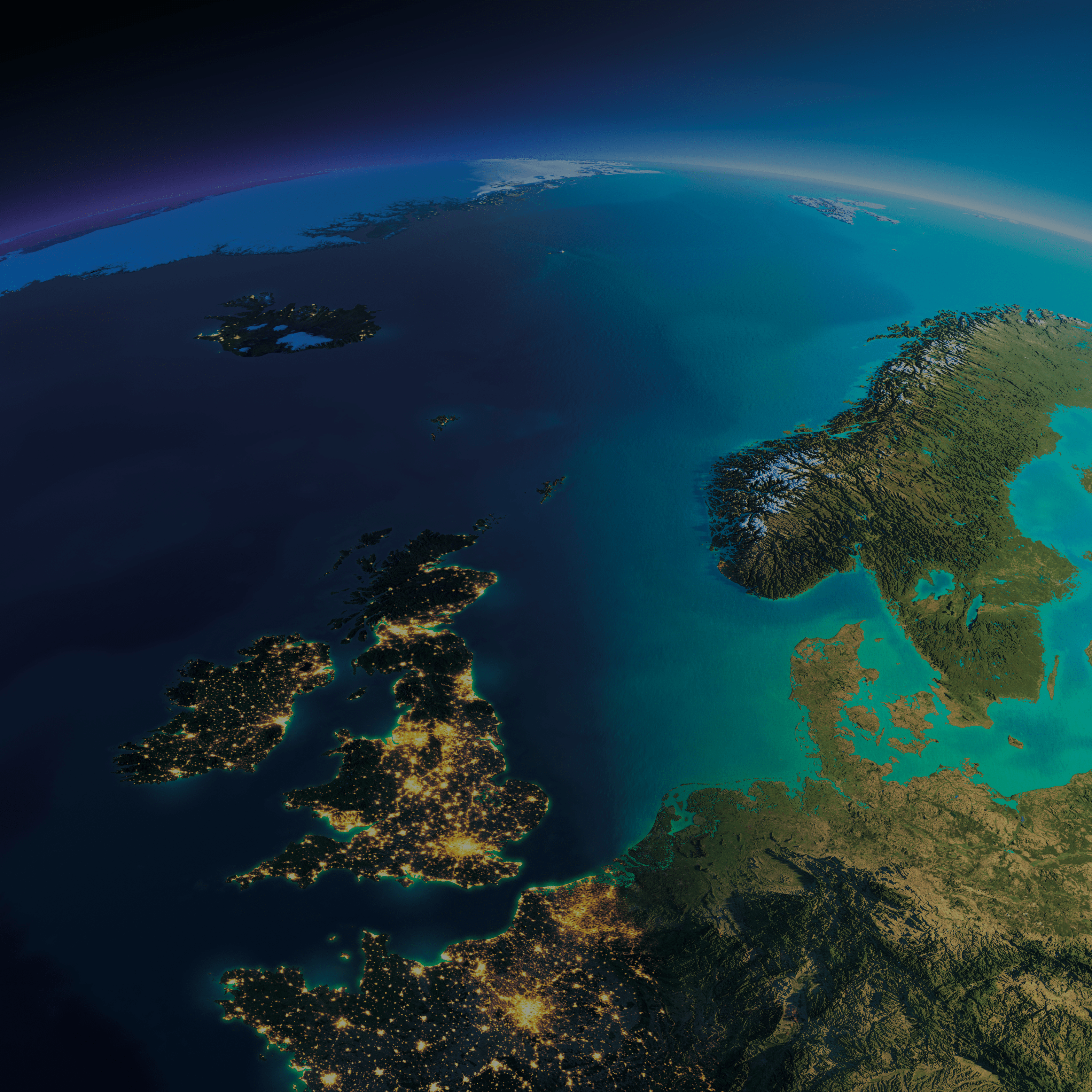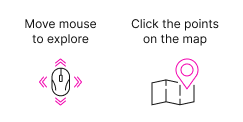 The UK's smartest location for
home energy consciousness
With spiralling energy costs currently contributing to higher living expenses, there's never been a better time to invest in smart home energy devices. Gateshead knows that better than anywhere else in the UK, and people there have been busily kitting out their homes to save energy and money.
What is smart home energy consciousness?
Smart thermostats, such as the Hive Thermostat, enable you to take control of your home energy use. When paired up to an app on your smartphone, you can control your heating schedules remotely. Some models are even able to learn about your energy use and create more cost-efficient ways of heating your house, depending on weather and other factors.
People in Gateshead have also been investing in smart radiator valves, enabling them to regulate heating efficiency room by room, and smart lighting solutions such as smart bulbs. These little energy savers last much longer than regular bulbs to light up your home exactly the way you want it. Models including the Philips Hue can be paired to your Wi-Fi to create lighting schedules, and dimmed or switched on/off at your command.
Up next...
Check out the UK's top tech-smart
location for home security
Learn

more!
The UK's top 5
tech-smart energy
conscious locations
1.

Gateshead

2.

Wakefield

3.

Norwich

4.

Swindon

5.

Brighton
The UK's smartest location for
home fitness
In a display of outstanding technical ability, Newcastle has muscled to the top of the leader board for smart fitness in the UK. Shoppers in the north-east have given their credit cards a workout when it comes to smart devices designed to help them make the most of their gym-time.
What is smart home fitness?
Smart technology and fitness have long gone hand in sweaty hand together, and nowadays there's a huge range of smart devices designed to enhance exercise. The Apple Watch has a great range of apps to help you keep track of your exertions, monitor your activity throughout the day, and suggest goals to help you reach your fitness peak.
But it's not all about strenuous activity; you can only make the most of your workouts if you're looking after your body 24/7. Smart tech can help there too. Smart water bottles are packed with all kinds of features to make hydration fun and ensure you get your daily water quota. Smart scales can measure body metrics beyond just weight. And smart sleeping monitors track the quality of your all-important rest time.
Up next...
Check out the UK's top tech-smart
location for home connectivity
Learn

more!
The UK's top 5
tech-smart home
fitness locations
1.

Newcastle

2.

Bolton

3.

Burnley

4.

Oldham

5.

Wakefield
The UK's smartest location for
home connectivity
When it comes to smart home connectivity, Bolton is a place where people like to be in control. The Greater Manchester town tops the UK charts for smart home networks – it's the place where it all comes together!
What is smart home connectivity?
Home connectivity unites all the smart tech around your house to put you in complete control. With each individual piece of smart tech, a task is automated for you, but a smart home network goes several steps further: it automates your whole house. With a smart home network hub, such as Google Home or Alexa, you're able to link and remotely control devices throughout your home. From a Hive Thermostat to heat things up, a smart light to set the mood, through to plugs, home security, appliances, entertainment and more.
A smart remote is the one remote to rule them all: a handset where you can control these smart network gadgets without having to leave your armchair. This includes smart plugs which can also be switched on and off with a voice command.
Up next...
Check out the UK's top tech-smart
location for home energy consciousness
Learn

more!
The UK's top 5
tech-smart home
connectivity locations
1.

Bolton

2.

Salford

3.

Gateshead

4.

Brighton

5.

Wakefield
The UK's smartest location for
home entertainment
Look out for a sharp rise in sales of popcorn and dancing shoes in Slough because it's the UK's home of smart entertainment! People across the Berkshire town are enhancing their homes with all kinds of smart media, from smart TVs to streaming devices, smart speakers, and smart displays.
What is smart home entertainment?
Mantlepieces and kitchen counters look great with a smart display sat on them. From scrolling through your favourite photos to catching a glimpse of a memory, they really come to life when you interact with them. With a few spoken commands or swipes of the touchscreen, you can unleash the potential of your device. It can show YouTube videos, stream the latest music, make video calls, remind you to buy more bread, walk you through recipes and so much more.
Smart speakers bring the party no matter which room you're in. With Bluetooth and Wi-Fi connectivity, you can pair speakers from room to room so that you're never without your tunes. And some portable models are waterproof should you want to soundtrack your Great British summer.
Up next...
Check out the UK's top tech-smart
location for home fitness
Learn

more!
The UK's top 5
tech-smart home
connectivity locations
1.

Slough

2.

Preston

3.

Burnley

4.

Stockport

5.

Oldham
The UK's smartest location for
home security
Portsmouth locked off first place for smart home security in the UK, with householders in the Hampshire coastal city looking into smart outdoor cameras, doorbells, intelligent smoke alarms, smart window sensors, and more.
What is smart home security?
Ring doorbells are a super secure way to get a good look at who's on your doorstep before opening the door. With a built-in Ring outdoor camera, these smart security devices can sync up to your phone so you can see and speak to whoever's there, wherever you are.
Intelligent smoke and carbon monoxide detectors are a smart way to keep you and your home safe from fire and air poisoning. With reactive monitoring, they can let you know when the earliest sign of smoke is detected even if you're not home, via a smartphone app.
Smart window sensors and smart door sensors work with motion detector technology to give you a heads up should anyone get a little too close to a window or door. They can even be programmed to know the difference between a person and something a little smaller, so there's no need to worry about being pinged every time the cat gets on the windowsill.
Up next...
Check out the UK's top tech-smart
location for home entertainment
Learn

more!
The UK's top 5
tech-smart home
security locations
1.

Portsmouth

2.

Edinburgh

3.

Blackpool

4.

Gateshead

5.

Wakefield
The UK's smartest town is...
Gateshead
All (smart) power to the north!
It was close, but Gateshead gets all the glory as the UK's smartest town. It finished top of the table and just ahead of northern neighbours Bolton, Wakefield, and Salford.
Gateshead proved that home is where the smart is. They not only came top in the Energy Consciousness category, but also an impressive third in the Home Connectivity and fourth in the Home Security sections. This was out of the 34 towns and cities we surveyed across the country.
Gateshead's top smart tech take-homes
| | |
| --- | --- |
| Category | Top product |
| Energy Consciouness | Smart radiator valves |
| Home Security | Smart smoke alarms |
| Entertainment | Smart TVs |
| Fitness | Smart watches |
| Connectivity | Alexa |
Smart techies in Gateshead are switched on to the benefits of home automation, with a huge interest in smart radiator valves to manage home climate. This, along with a real keenness towards smart switches and thermostats means that Gateshead comes a clear first in the Energy Consciousness category.
But Gateshead's love of smart tech extends across all categories. Householders there are automating every aspect of their days. They welcome visitors via smart doorbells. They settle down and get super connected with Alexa and Nest devices. They improve their fitness with smart watches and smart scales, and then finally kick back to relax in front of their smart TVs. Each of these devices figured highly for Gateshead in the results of our smart tech survey.
The UK's top 10

Smartest locations
1.

Gateshead

2.

Bolton

3.

Wakefield

4.

Salford

5.

Brighton

6.

Burnley

7.

Portsmouth

8.

Oldham

9.

Newcastle

10.

Edinburgh
We assessed 34 cities across the UK against five different categories of smart technology.
Using the Google Ads API, we analysed each of the cities against relevant keywords for those categories, over a period covering the last 12 months of accumulated data.
All data was collected in March 2023.
Whether you live north, south, or somewhere in-between, you're bound to find a Currys near you stocked with all the latest smart tech to automate your home in a jiffy. We've got everything you need to smart up your life; whether you need an Apple Watch for gym time, a Google Home to keep you organised and connected, a Hive thermostat to set the atmosphere, or Ring doorbells for peace of mind every time you have a visitor, we're your smart choice for smart tech.