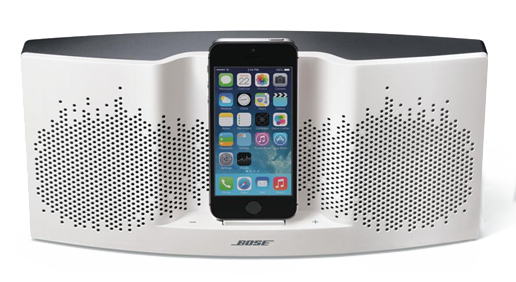 Play and charge your docked device
You can enjoy hours of uninterrupted music from your iPhone or iPod. The SoundDock® XT speaker charges your device whenever it's docked and plugged into a wall outlet, even while your songs are playing.
The system features volume control buttons—and you control all other functions from your device.