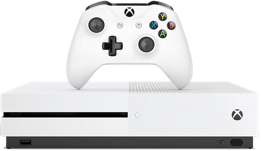 Price Promise
You won't get it cheaper. Full stop. We'll price match any product against any other retailer, online or in store. We'll also match discount codes.
It's quick and easy.
We want it to be as easy and as quick as possible for you to check prices, so we've compared prices on our website.
On the product page click on the 'Compare prices' link you can see above the 'Add to basket' button. If there is no link it may be the product is only available at Currys PC World
The price comparison detail, if available, will show our competitors' product and delivery prices
Get a price match before you buy
Contact Us
Email us at Shoplive or if you prefer, simply pop in to your local store.
Find your nearest store
Tell us the product and the price
Let our helpful team know the product and the price you'd like us to match, and we'll do the rest
Already purchased? You can still price match
We'll even price match 7 days after your purchase! If you see the same item cheaper elsewhere, within 7 days of buying from us we'll refund you the difference.
Bought online?
Chat now to one of our helpful support colleagues using our Webchat service. Please have your receipt handy.
Go to Webchat
Bought instore?
Simply pop back in to your local Curry's PC World store. Don't forget to bring your receipt with you
Find your nearest store
Price Promise terms and conditions
We'll match against any other UK retailer store or website price including offer-code discounts
We'll match the prices of any products (not delivery, installation charges, product protection plans or other services) offered on identical terms and where we can check the price and stock position
Our competitor's product must be the same model number as ours
Unfortunately, we are unable to price match products that are advertised as 'Online Only'
Both us and the competitor must have the product in stock and ready for delivery
We do not match competitor's ink prices, trade, membership & 3rd party marketplace sellers
PS5 and Xbox Series XIS Pre Orders are excluded from the price match