How to cool your home in a heatwave
Keep cool and carry on in the hot weather this summer with our top tips for cooling your home…
05 May 2021
As most of us don't have the luxury of air conditioning in our homes, we need to make use of other tech to stop ourselves from wilting in a heatwave.
Top tech to help you cool off
Here's our pick of the best tech to help you stay cool this summer.
Stay comfy and breathe better
The latest fan technology doesn't just fill the room with a blissful cool breeze – it actually helps remove the nasty stuff from the air too. After all, what good is a fan really doing if it's just recirculating what's already around you?
That's why you need a fan that doubles up as an air purifier too. This way you can defeat the heat and rid yourself of any unwanted gases and pollutants at the same time. Especially perfect if anyone in the house suffers from breathing difficulties.
Dyson's Pure Cool Me air purifier does just that. Put it wherever you like in your home and you'll get a consistently cool stream of filtered greatness.
It's designed to suit you, or your home, exactly how you want it. Time it to only operate during the day when your house is at its hottest, or adjust its head to direct the air towards any sweet spot. It even has a handy screen telling you what speed it's on and how long until the filter needs to be replaced.
Protect your home from summer pollutants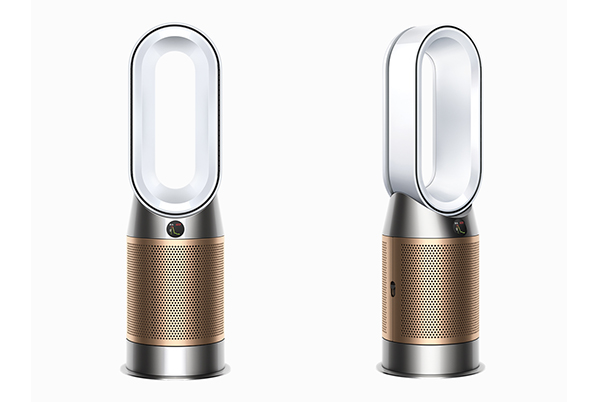 Pollution casts a shadow over summer for many people, especially when you live in the heat of a town or city. And it's not just fumes from outside. Pets, flowers, sprays and stoves can make it tough to breathe too.
The Dyson Hot+Cool Smart Air Purifier removes harmful particles from the air - including dust, 99.5% of allergens and even formaldehyde particles. You can even get air quality reports sent straight to your phone with the Dyson Link app. Smart stuff!
Make a lip-smacking smoothie

Fresh fruit and crushed ice. There's nothing like a smoothie to refresh you on a sweltering day. Enjoy stress-free smoothie making with the NutriBullet Pro 900. Chuck in a few ice cubes, fresh fruit and mint and let the blender do its magic.
Powerful blades pulverise iceand pulp fruit into juicy goodness. You can even add seeds and nuts for added clean eating kudos.
4 quick fixes to keep cool
Here are a few handy hints to help keep your home nice and cool.
1. Drop the blinds before leaving for work
It's nice to throw your curtains wide open on a summer's day to let in some sunlight. But at the same time no one wants to live in a greenhouse. Come home to a cool house by leaving your blinds down while you're at the office.
2. Get help from your cooker – yes, really!
This might sound a bit silly, but when the heat is really unbearable, make the most of any built-in fans you have. Cooker hoods and bathroom extractor fans can be unlikely allies on a sweltering afternoon. They'll pull out the hot air which always rises to the top of a room.
3. Throw open inside doors
At night when the air is cooler, keep inside doors open. Cool air coming in through open windows will be able to circulate around your home. Set up your fan near the window and you might create a soothing breeze as you sleep. With Dyson's bladeless fans you can be sure of minimum disruption – they run super quiet.
4. Sleep in cotton or silk
Oh those sultry summer nights. They don't make it easy for getting any shuteye. With higher temperatures making it hard to fall to sleep, you want to shun the heavy duvets for softer sheets and pillowcases in cotton – or even silk. These fabrics are breathable. Pillow cases and sheets will feel smooth and help you feel cooler while you're sleeping.
Keep cool and beat allergies with Dyson fans