How to get the most from your HP Printer
Get smarter printing at home…
08 Jun 2021

Working from home? Then you'll be used to the frustration of printing at home without all the tech you get at the office. But those days are over.
HP+ means you can get a pro printer at home with ink that never runs dry. And you can even control everything from your phone! Whether you've got to print out presentation handouts or birthday party invites, HP+ makes printing super simple.
So, what can HP+ do for you? We found out…
1. Super smart printing
Tech is making our homes a much easier place to be. Whether you've got a virtual assistant that can find you your fave film or lighting that turns on with a voice command, more of us are making our homes smart. But what about our printers? That's where HP+ steps in.
Your HP+ printer* is connected to the Cloud, so takes care of things for you. Whether that's keeping itself up-to-date and secure or letting you take on printing jobs virtually anywhere, any time. Smart Cloud Resilience means that HP+ printers automatically detect and fix issues before they slow you down.  So, your printer is always ready to go!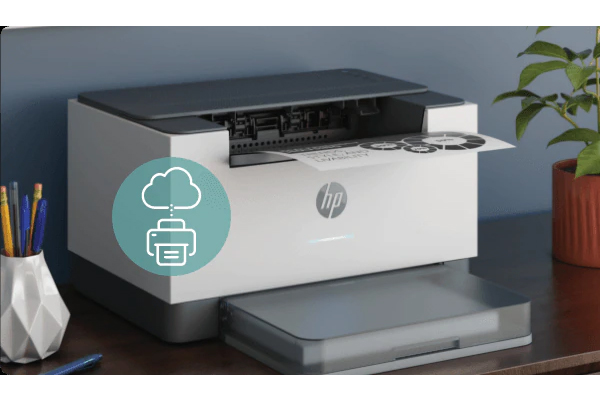 2. Never run out of ink
One of the big headaches of home printing is when you're getting low on ink or toner just when you've got a deadline to hit. Who has the time to check on their ink levels? Problem solved.
With Instant Ink, ink and toner is automatically delivered to your door when you're running low. So, that's one less thing to think about.
Plus, you can save up to 70% on Original HP Ink or 50% on original toner. So, home printing is made much more affordable. HP+ means you can print up to 700 pages a month for free for six months. That's a lifesaver when you've got a big report to print out or a school project due in.
HP+ also helps put our planet first with zero-deforestation prints and cartridge recycling. Plastic waste is a big problem. With Instant Ink, your cartridges won't be part of it. You can send HP your used ink cartridges in the prepaid envelope, and they'll recycle them to create new cartridges. Nice!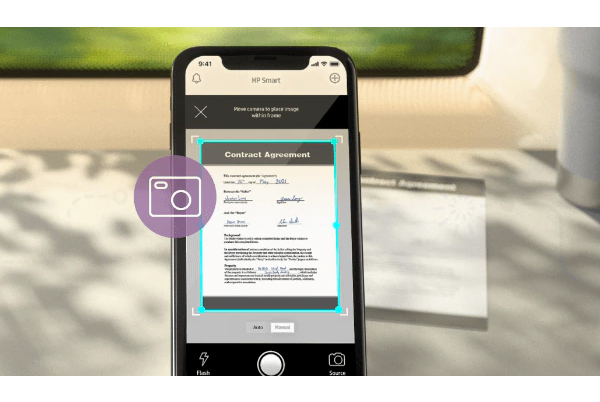 3. Print from your phone
Printing from your computer isn't always fun. So, it's a good thing that you can print from your smartphone with the HP Smart App.
On your way home? Then get printing from your phone and your pages will be ready and waiting for you when you get in. The great thing about printing from your phone is that you always have it to hand – so no need to wait for your home PC to kick into life!
And it's not just printing. The app can also handle scanning, mobile fax and more. You'll be able to crop and edit in the palm of your hand. So, whether you need flyers, holiday snaps or business trip receipts, you can get it all done wherever, whenever. The app works with Google Drive, Dropbox, and more. So, you can do it all on the move!
The app is easy to use and lets you control it all from one dashboard – from monitoring ink levels to managing subscriptions, security and connectivity. That's smart!
*HP+ requires an HP account, internet connection, and use of only Original HP Ink or Toner.