Remote working - how to work from home
Check out our top tips for making the most of your work from home setup.
22 Jul 2022

COVID-19 made working from home a necessity. And for lots of us, working from home stuck around and became a regular part of office life.
From distracting dogs to noisy neighbours, trying to work at home isn't always easy. If you're wondering how to boost your productivity, we've got some great ideas to level up your remote working game.

Set up a dedicated workspace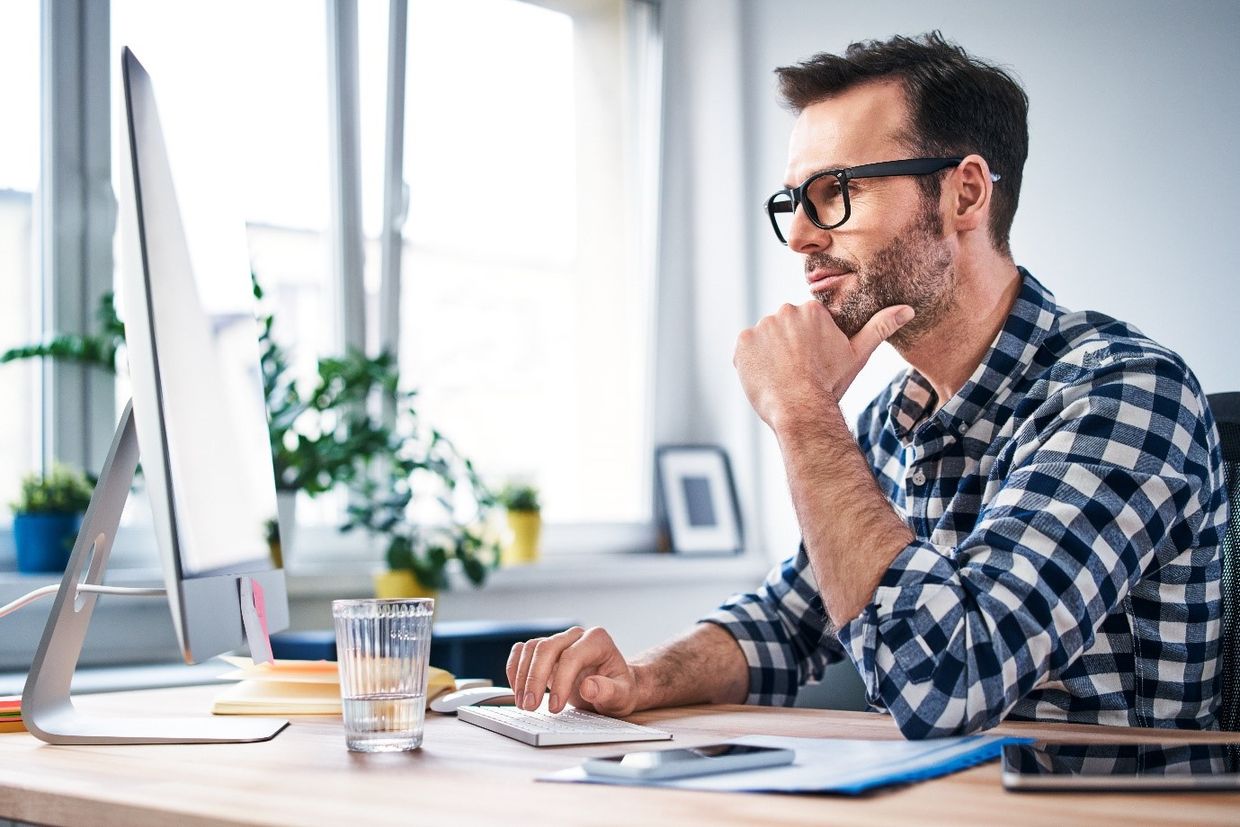 When you're working from home, create a space with an 'office away from the office' feel. Transform your space into a proper office by setting up a desk with everything you need, like chargers, monitors, pens and everything else you didn't know your home office needed.
If you can, try to work in a quiet space away from distractions like the TV or the fridge. And don't be too tempted to get comfy on the couch – you'll be much more comfortable (and productive) sitting at a desk or table.
Make a plan
Unsure how to successfully work at home? Plan out your day. Break your time down into hourly slots and fill them up with all you need to get done, including any calls and meetings. This will help you stay focused and switched on, as well as giving you time to have a proper lunch break.

Get the tech you need for the job
It's important to give yourself the proper tools for the job. If you need a desktop PC or laptop for working from home, choose one you're comfortable with and does the job. There's nothing worse than trying to work on large projects with a computer that just isn't up to the task.
Computer accessories are important, too. Treat yourself to a good wireless mouse, put on a decent headset and mic, and you're all set to be the superstar of your stay-at-home team. Get your work from home set up right, and the rest will follow.
Stay connected
Working from home definitely has its benefits. But it can sometimes be lonely, too. That's why it's so important to stay connected with your friends and family, as well as your colleagues. There are plenty of ways you can socialise remotely, so why not give one of them a go?
Check your broadband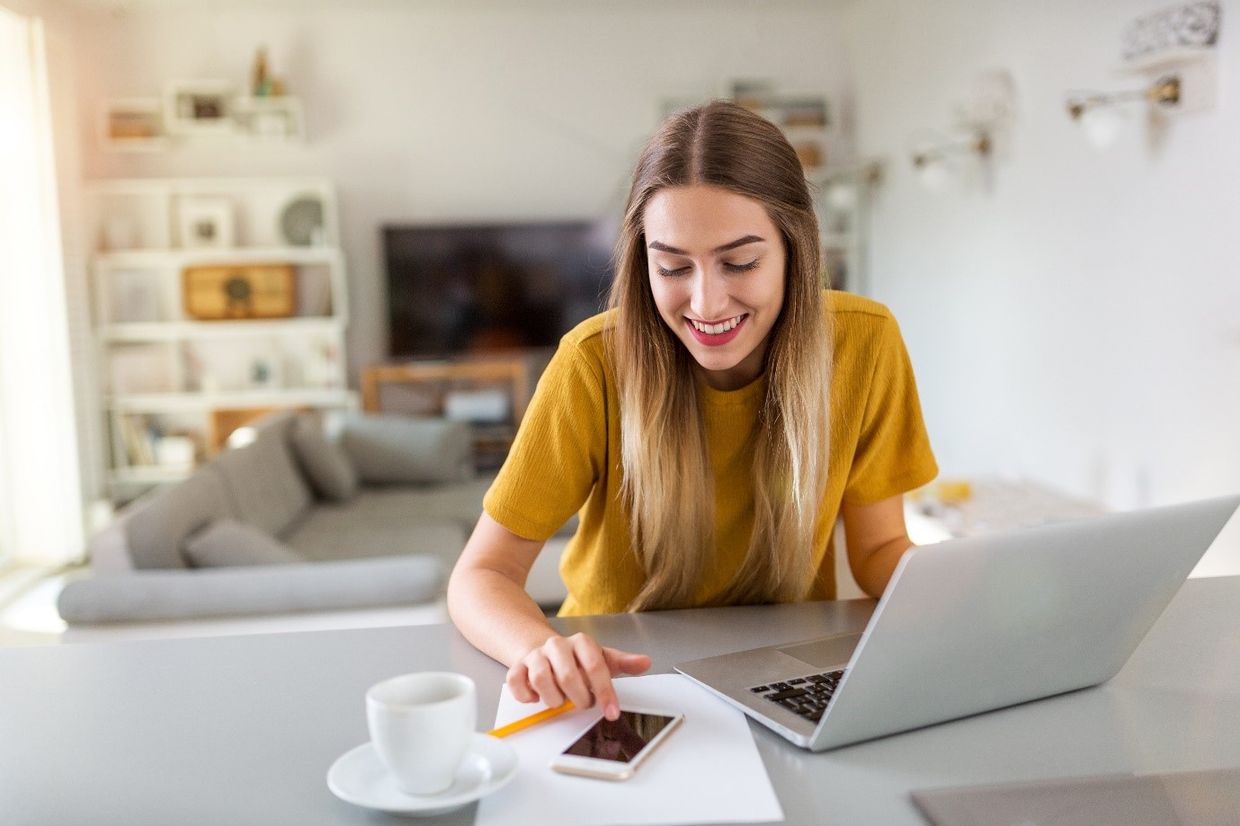 Because you're not in an office surrounded by colleagues, it's important that you can be reached throughout the working day. Is your home broadband reliable and up to speed? Now could be a good time to run a few essential checks…
Test your broadband speed. Use an online checker (we recommend www.broadbandspeedchecker.co.uk) to compare what you're getting with what your provider promised.
Check your wiring. Is the router, socket and PC connected properly? Use the shortest cables possible so you don't get all tangled up.
Make sure your wireless router is correctly configured. If you suspect your router is giving you problems, call the technical support line of your provider so they can test it.
Move your setup closer to the router. This way, you'll get the strongest signal possible.
Turn off any other connected devices. This will stop any interference and prevent laggy video calls.
Don't download large files or stream videos during work hours. This will affect the broadband performance on your line.
Tried all the above and still not happy with your internet speed? It might be worth switching to another provider. Pop into your nearest Currys, or do it online here.
Remove distractions
Whether it's the latest Netflix show you're desperate to binge, or a video game you can't wait to tackle, don't underestimate the pulling power of home entertainment.
The saying 'out of sight, out of mind' couldn't be more true. Hide away the games controllers and turn away from the TV – if you can't see them, you'll be much less tempted. Plus, they can be your reward at the end of a hard day's work!

Remember to end your day
Without colleagues packing up around you and shouting goodbye, and with your laptop sitting in the next room, it can be easy to get stuck into a task. But you don't want to spend all evening working when you should be enjoying life.
Try setting an alarm to remind you that it's home time. And when it goes off, turn off all your work tech. You're off the clock! Now, where did you put those games controllers?
We hope these working from home tips help you to make the most of remote working. But if you've found that your PC or laptop isn't up to scratch, why not check out our laptop buying guide to figure out which one works for you?