Xbox Game Pass explained
Could the Xbox Game Pass be your new favourite way to game? We've got all the info you need to find out.
26 Mar 2021

Ever find yourself cycling through the same old games? If your collection's getting stale, Xbox Game Pass is definitely your friend. Get over a hundred games right at your fingertips, ready to play whenever it takes your fancy! And, even better, Xbox Game Pass has just had some really big news.
On 12th March Microsoft added 20 classic Bethesda titles to the Games Pass roster. This is huge, since Bethesda are one of the best game developers around. Beloved, critically acclaimed games like Doom, Wolfenstein, loads of Elder Scroll games (including Skyrim)- all of them are now included in Xbox Game Pass. Yes please.
And then there's the news about EA Play. Back in November, EA Play announced all their games were available as part of Xbox Game Pass, but only on console. PC gamers everywhere can rejoice though, because EA Play is now included in Xbox Game Pass for PC too! We're talking The Sims 4, Titanfall 2, a bunch of Star Wars games. That's a lot of play to sink your teeth into.
Sound good? Well then let's back up a bit. Here's the lowdown on everything Xbox Game Pass.
What is Xbox Game Pass?
Xbox Game Pass is a subscription service for your Xbox One or Xbox Series X|S games console. All you have to do is pay a monthly subscription and you get unlimited access to an impressive catalogue of games. Play them as often as you like, for as long as you like. In other words, it's Netflix for gamers. So put down the remote, pick up the controller and get ready for a gaming binge.
You can download and play heavy hitters like Halo 4: Guardians or Sunset Overdrive as well as some of the best Xbox 360 titles (thanks to a handy feature called backwards compatibility). Microsoft adds new games every month, so if you can't find your favourite in their 300-strong list, it might just be around the corner.
What's more, the Game Pass allows you to download and play new games (like Crackdown 3) the day they're released – at no extra cost.
But, if PC gaming's more your thing then the Xbox Game Pass for PC has got you covered too. Get access to over a hundred awesome games (including those EA Play titles we mentioned) for just one monthly fee.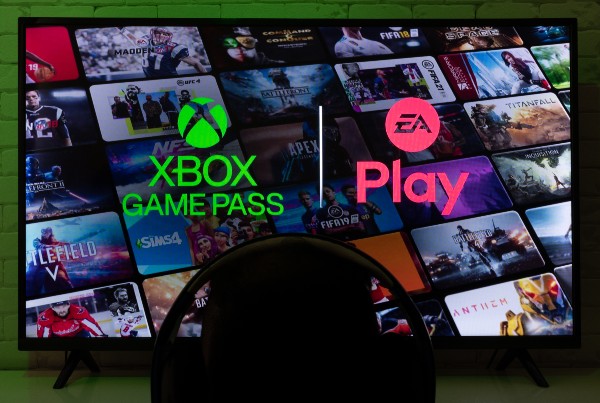 Does it include Xbox Live Gold?
The Xbox Game Pass is a different service to the Xbox Live Gold membership. So if you want to use online multiplayer for any of the titles you download using your Game Pass, you'll need to buy an Xbox Live Gold membership. And some games will also need an Xbox Live Gold membership before you can download them to your console.
But, luckily, Xbox have rolled both Xbox Live Gold and Games Pass (plus a whole lot more) into one subscription…
What is Xbox Game Pass Ultimate?
Like the sound of Games Pass but love playing online? Then you could be onto a winner with Xbox Game Pass Ultimate. It includes Xbox Game Pass, Xbox Game Pass for PC and Xbox Live Gold for just one low monthly price. So there's no need to faff around with multiple subscriptions.
Plus you'll also be able to download and use the Xbox Game Pass mobile app. You can set up new game alerts, get the latest Xbox news and play a ton of different games on your Android phone or tablet from the cloud.
Then there are the extra Ultimate perks, like in-game add-ons and DLC and exclusive member discounts!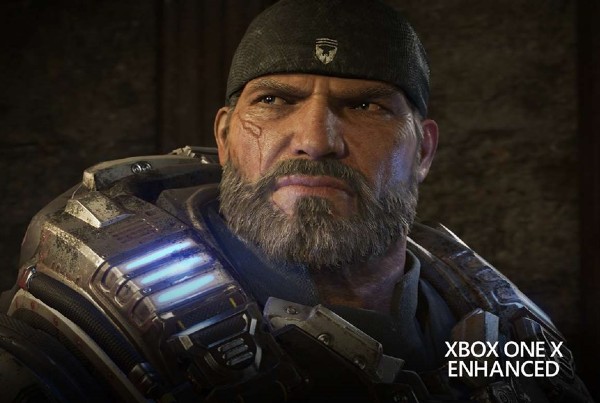 Image credit: Microsoft.com
How do I get Xbox Game Pass or Xbox Game Pass Ultimate?
All you have to do to get a regular or ultimate Xbox Game Pass is sign up for a subscription. It's available from a bunch of different retailers (like us). But you can also sign up straight from your console. Just go to the Xbox Store, search for Game Pass and follow the online prompts.
Once you're subscribed, you'll see a Game Pass tab in the console dashboard, provided you've updated the operating system (OS). You can use this tab to find and download games without going to the Store every time. If you haven't updated your OS, you can find your Game Pass in the Recently Added channel.
How does Xbox Game Pass work?
You pay a regular monthly fee and in return, get guaranteed access to a large, constantly-updated library of games. As well as games from Microsoft Studios, the Game Pass offers picks from a wide range of publishers including Bethesda, EA, Namco, Capcom, WB Games and SEGA.
Visit your Game Pass tab or the Recently Added channel to view the catalogue of games available. Choose the game you want to play and wait for it to download. The full game will download directly to your console's hard drive which means you won't have to deal with the lag and drop in video quality that can happen when streaming games. Once the game is downloaded, you can play offline for up to 30 days. After 30 days, you'll need to reconnect the game to an internet connection, verifying you have an active subscription.
Is there a limit to how many games I can download?
No, if you have an active Game Pass subscription, there's no limit to how many games you can download. What's more, the Game Pass could mean you're eligible for discounts when purchasing downloadable content (DLC) for Game Pass titles.
How much is Xbox Game Pass?
There are lots of different plans to choose from- check them all out here.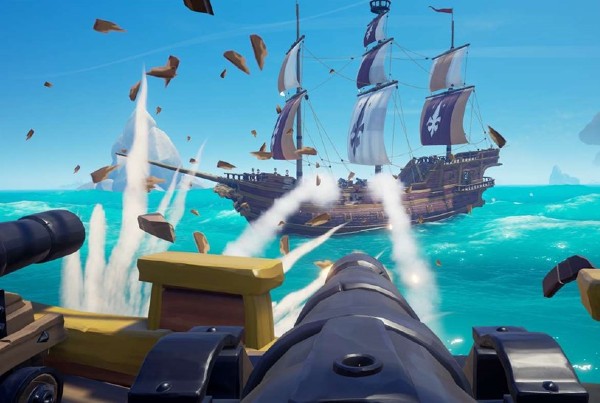 Image credit: Microsoft.com
What are some of its best features?
If you love to jump on the newest games as soon as they're released, the Game Pass gives you immediate access to the biggest titles. Simply pre-install the game so that it's ready to play the minute it's officially released.
You'll also get a back catalogue that includes Xbox 360 and 2001 Xbox titles!
Is Xbox Game Pass available in my country?
The Xbox Game Pass is currently available in the following countries, with more to come:
Argentina, Australia, Austria, Belgium, Brazil, Canada, Chile, Colombia, Czech Republic, Denmark, Finland, France, Germany, Greece, Hong Kong, Hungary, India, Ireland, Israel, Italy, Japan, Mexico, the Netherlands, New Zealand, Norway, Poland, Portugal, Russia, Saudi Arabia, Singapore, Slovakia, South Africa, South Korea, Spain, Sweden, Switzerland, Taiwan, Turkey, the United Arab Emirates, the United Kingdom, and the United States.
How do I cancel my Xbox Game Pass?
Not feeling it? Or maybe you just want to press pause for a while? You can cancel your Xbox Game Pass subscription online or via your console. To do it online:
Go to [Cancel a Microsoft Subscription]
Either choose [Cancel immediately] if you want to stop paying and lose immediate access or choose [Stop automatic renewal] if you want to stop paying but continue playing until your subscription expires.
Then just follow the on-screen instructions until it's done.
To cancel your Xbox Game Pass subscription via your console:
Go to [Settings] > [Account] > [Subscriptions]
Choose [Game Pass], then press [A] on your controller.
Under [Payment and billing], select [Cancel Subscription] and follow the instructions.
Can I still play the games if I cancel my Xbox Game Pass?
No, if you cancel your Xbox Game Pass subscription, you'll lose access to any games you downloaded while you were subscribed. Games are available to play, in full, only if you continue to pay for the service. If you want to continue playing a game, you'll need to buy it separately!
Is there a similar service for PlayStation?
If you have a PlayStation, the closest similar service is the PS Now. PS Now is a subscription-based streaming and downloading service that gets you access to loads of PlayStation 2, 3, 4 and 5 titles through a PlayStation 4 or 5 console or a Windows PC.