Which operating system is right for you?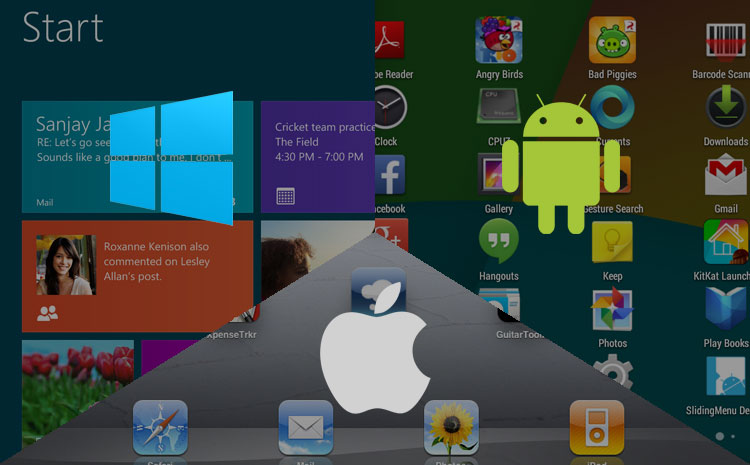 One of the first things to think about when looking for a tablet is the operating system. This determines how it looks, the way you navigate, how it communicates with other devices, and the store you download apps from.
Android
Android offers a simple yet highly customisable way to navigate the information that's important to you. With over a million apps to download from Google Play, Android has something for everyone. Android works well with Windows, so is good choice if you also use a Windows based laptop or desktop.
iOS
iOS is a colourful and easy-to-use operating system that's exclusive to Apple tablets and smartphones. It gives you one-touch access to iTunes, the App Store and more, so you can always access the things you want in seconds. iOS works best with other Apple devices, so is a great choice if you use a Mac or iPhone.
Windows
Windows tablets can be installed with all the software you use on your laptop or desktop, so you can seamlessly move between devices and pick up right where you left off. Naturally, Windows tablets work perfectly with other Windows devices and are a great for business, university and everyday computing.
Fire OS
All Amazon tablets run on the bright and easy to use Fire OS. More focussed on media than other operating systems, the home screen gives you direct access to the Kindle eBook store along with films, music, TV on demand, and everything else you want to keep you entertained. If you love reading, watching the latest films, and streaming music on the go, you can find your favourites and almost limitless new content easily with Fire OS.