How smart home tech can make a Christmas party
"Hey Google, play Last Christmas."
08 Dec 2021

What does a Christmas Party mean to you? Think festive lights, cheerful guests at the door, mulled wine and mince pies, dancefloor filling Christmas songs and Santa hats all round.
Smart home tech can help you out with planning and throwing a great Christmas bash. Whether you need someone watching the front door, a killer Christmas playlist, a light display to rival Regent's Street or some great ideas for Christmas nibbles, you might be amazed by how much tech can help out.
Who's at the door?
If you're still plating mince pies or already comparing Christmas jumpers, it can be easy to miss when the doorbell goes. Smart doorbells are a gamechanger. Not only can you see who's outside and talk to them via two-way audio, but you'll also get alerts straight to your phone – so you won't miss a visitor. Or a delivery or Christmas presents!
The Google Nest Doorbell Battery has motion detection and a 145° viewing angle. That means you can look out for friends or know when an unwelcome guest is prowling around. You can connect it up to your Nest hub and, because it's battery powered, you can set it up pretty much anywhere you like.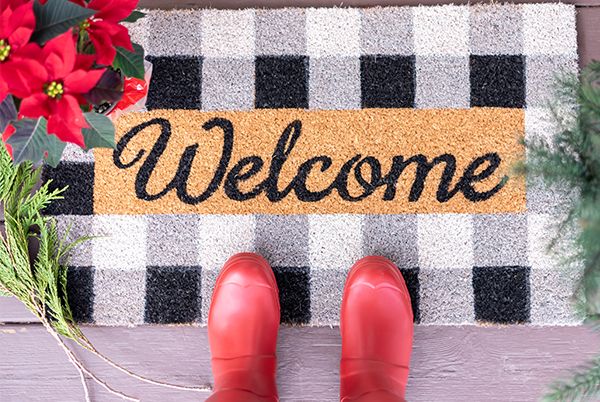 Music!
What's a Christmas party without a Christmas playlist? Once the party gets going, everybody wants their fave xmas tune. So rather than fighting over Spotify, get Google Nest Audio connected to your smart home and you can just say "Hey Google, play All I want for Christmas." Someone's going to put on Mariah Carey sooner or later.
The Nest Audio smart speaker may look small but don't be fooled. It'll fill the room with a great sound thanks to crisp vocals and powerful bass. Plus, you can add multiple speakers together for dancefloor surround sound.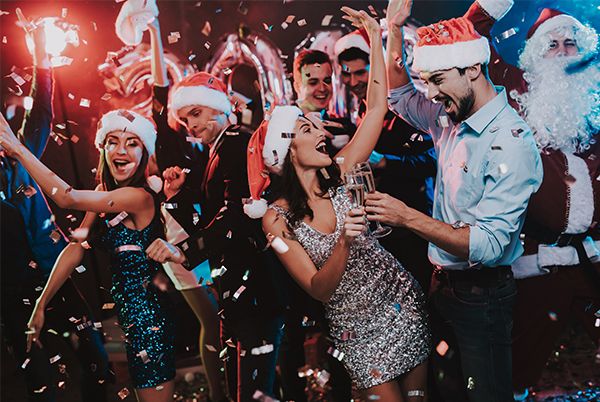 Christmas lights
From the high street to the Christmas tree, we never feel properly festive until those lights start twinkling. With the right tech connected to your smart home, you can light up the party.
Set up the Nanoleaf Shapes Triangle Smart Lights Starter Kit and you can arrange the lights into the pattern you like. Each Shapes panel has millions of different colours, which you can control from your smartphone via the app. They can even be set to dance to the music you're playing. Now you're throwing some Shapes!
And when it comes time to shut the party down, you can turn off the lights off with PHILIPS HUE Smart Plugs. Switch them off from your smartphone app or just ask.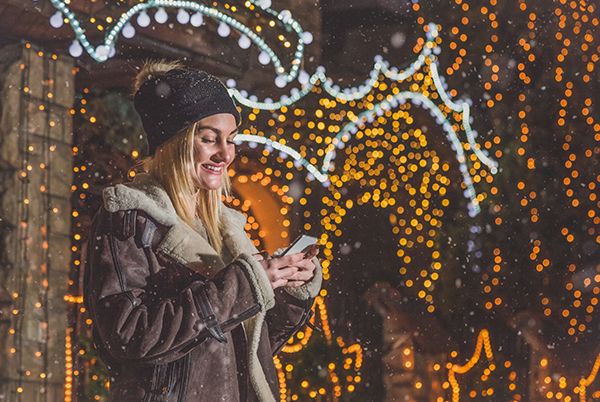 Bring it all together
Too many devices can get confusing, but you can control them all simply from a Google Nest Hub & Nest Hub Mini. Get the Nest Hub and it'll also double as a small TV for watching content, flash up a mince pie recipe when you're in the kitchen or even remind you to take them out of the oven when they're done!
You can also use your Nest Hub to find your favourite Christmas movie (The Holiday is allowed once a year) on your TV, see who's at the door or even just tell you a Christmas joke. And that's just for starters.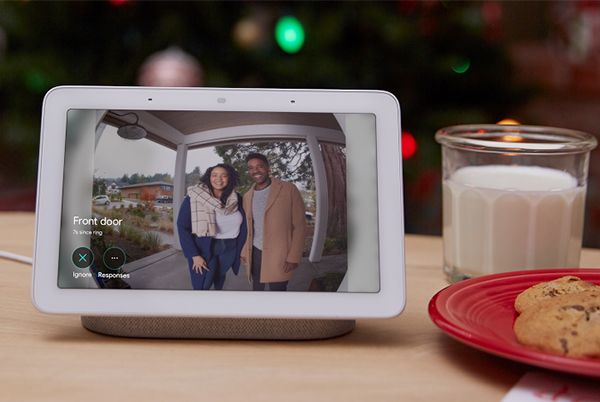 Santa's little helpers...