What temperature should your fridge be?
The fridge freezer wins the award for the hardest-working kitchen appliance. Make sure you have it set to an optimum temperature to keep your food fresh and your fridge working.
11 Jun 2021

The fridge freezer wins the award for the hardest-working kitchen appliance. Here's our super cool fridge freezer guide with answers to all your coolest questions...
What's the best temperature for your fridge freezer?
The ideal fridge temperature is between 37°F (3°C) and 40°F (5°C).
Your freezer temperature should be at 0°F (-18°C).
And it takes about 24 hours for your fridge to adjust to any changes you make.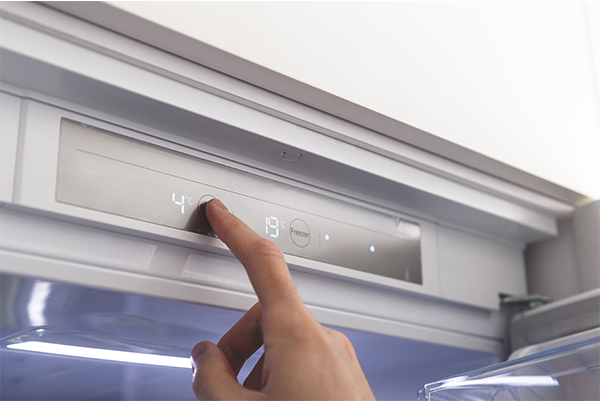 How to take your fridge's temperature
If you want to check how cold your fridge freezer is and you don't have a temperature readout, the easiest way is to use a thermometer:
Fridge:
Place a thermometer in a glass of water
Leave in the fridge overnight
Check the temperature the first time you open the door
Freezer:
Place the thermometer between bags of frozen vegetables
Leave for about 8 hours or overnight
Check the temperature reading
Is your fridge on its last legs?
Do you need a new fridge freezer? Or does your old one simply require a little TLC? Telling the difference can be hard. Look out for these signs:
Your food is being frozen in the fridge
Your food is warm when you take it out of the fridge
Ice is forming on the walls of your fridge
Ice is melting in the freezer and puddling on the floor
Your food keeps going off before its expiry date
There's condensation on the inside or outside of the fridge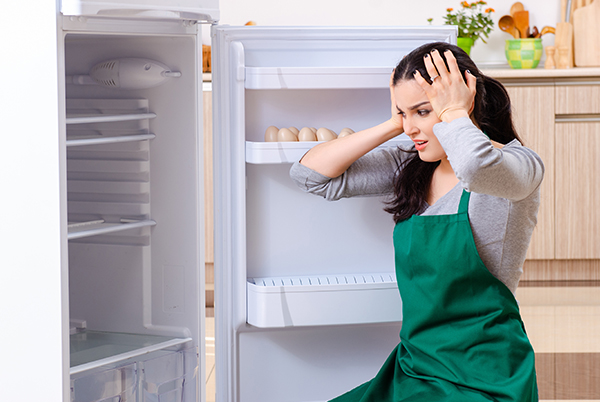 What should I do next?
Your fridge freezer might be crying out for a bit of love and attention. Try these troubleshooting tips to help cure common fridge problems:
Make sure the thermostat is on the right setting – it can easily be knocked
Double check that the plug, electrical socket and fuse box are all working properly
If you can't hear a soft humming, or it's more of a loud vibration, the compressor fan needs replacing
Clear the areas around the fridge so fans aren't blocked
Give your freezer a thorough defrosting to remove any excess ice
Do you have a frost-free freezer?
Frost-free freezers circulate cool air to stop ice building up. If yours doesn't seem up to the job anymore, there's likely an issue with the compressor pump.
These look like round, black 'tanks' and are usually found at the back of your freezer.
If your compressor pump is working properly, it should be warm to the touch and very gently vibrating. If it's really hot, stone cold, or not vibrating, it could have stopped working – you might need a repair.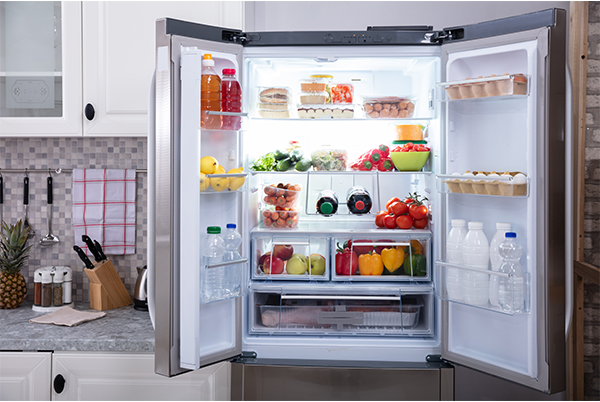 Time for a new fridge?
There are plenty of different types of fridge to suit all budgets, kitchens and family sizes.
Basic
Gets you up and running without breaking the bank
Keeps bills down with good energy-efficiency
Has enough space for a couple's average weekly shop
Built-in
Fits unobtrusively into your kitchen's look
As wide as your standard kitchen cupboards
Tall free-standing
Plenty of space for a weekly shop for a family of 4
Can be put anywhere in your kitchen
Added features like frost-free and fast-freeze
American-style
Top cooling tech and added features like ice dispensers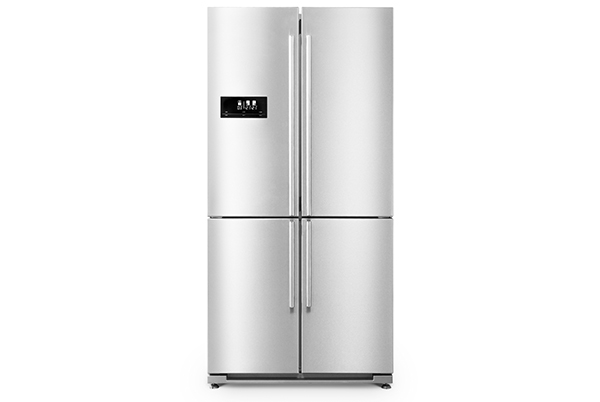 Not sure What fridge freezer you should buy?
How can I keep my fridge working great?
Keep your fridge in tip-top condition with one of our 3 or 5-year Care and Repair plans. We've got a 7-day fix promise with all parts, labour and call out charges covered – plus a full valet of your fridge freezer every year. And if your fridge is beyond repair, we'll give you a voucher for a new one.
Find out more about Care and Repair