Why Chromebooks are great for students
Power through uni life with a Chromebook
04 Aug 2021

If you're heading off to university, then it's time to sort out item number one on our ultimate university tech checklist: a laptop. But have you thought about a Chromebook? Think of them as a new breed of stripped back laptop, built around going online. And they're perfect for students for lots of reasons…
Watch our video on what makes a Chromebook perfect for uni!
Why is a Chromebook so good for students?
Over 1,000,000 apps to choose from!
Chrome is the only operating system that give you access to over a million apps. Those apps cover pretty much everything- from stuff to get your head down and study to entertainment for your downtime.
First off, you've got some great built-in apps like Google Docs – a great word processor that can handle tons of coursework. And if you want to stick with Word, that's not a problem either. Just download Office 365 from the Google Play store.
Googe Play is the same app store used by Android phones. So anything you can get on your phone, you can get on your Chromebook too. Music, movies, books - it's all there.
Speedy start-up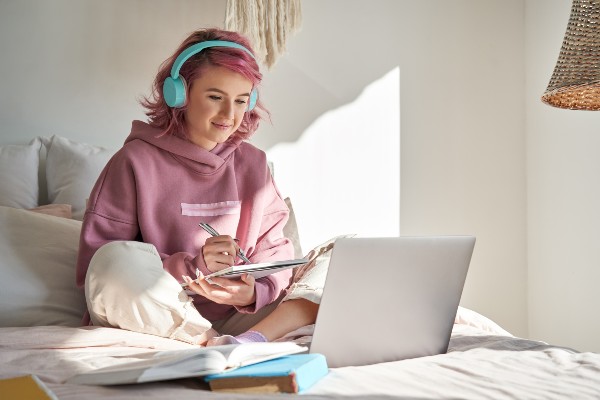 Late for your lecture? We've all been there. Don't waste precious note taking time by waiting for your laptop to boot up.
Because apps and data are stored on the Cloud rather than the Chromebook itself, your computer doesn't have to load all of it every time you turn it on. That means everything opens almost instantly when you start it up. Less time waiting and more time getting stuck into your studies!
Light and thin design
Chromebooks are slim and lightweight. You can easily slip one into your bag and head off to the library without being weighed down. Perfect for rushing around campus!
All day battery life
Don't worry if you turn up at a lecture with no charger. Chromebooks are famous for their long-lasting battery life, so you'll be able to keep going all day long.
In-built and online storage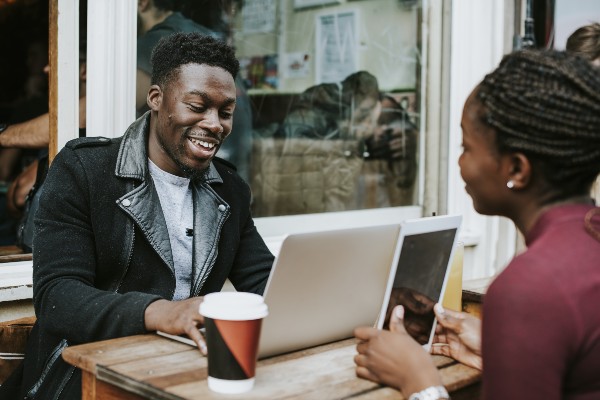 Chromebooks have plenty of room to store your favourite movies and shows, files and apps offline. So you can still crack on with work even when you don't have access to Wi-Fi.
You don't have to worry about storage space either. With a Chromebook, files are saved online to Google Drive. This is Google's secure online storage service, and you get a chunk of free space when you buy a Chromebook. Plus, your work is automatically saved as you type – so no more excuses for lost coursework.
Safe and secure
Your Chromebook comes with built-in security and automatic updates, so you never need to worry about it crashing and losing all your stuff. Each time you switch on your Chromebook, it'll check for updates and install any that come up – without needing to restart.
Avoid distractions with 'Do not disturb'
Always getting distracted from your work by messages pinging up on your screen? Same. Luckily, when you need to focus and meet a deadline, you can switch on Do Not Disturb to stop notifications from throwing you off course.
Great for entertainment
Chromebooks can keep you entertained too. At the end of a hard day's studying you can play games, watch movies and scroll through your social feeds on a large and bright Full HD display.
The price is right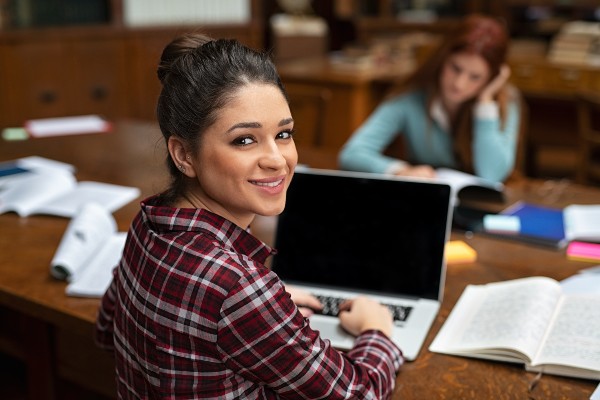 Chromebooks are famous for being great value. Regular laptops need lots of onboard memory for storing documents and software, but Chromebooks do most of that online. This helps keep costs down, so you won't have to break the bank to get a super-portable laptop for coursework, homework and studies.
Sound up your street? Then check out some of our favourite Chromebooks below.