Why there's a Microsoft Surface perfect for you
Our deep dive into the Surface family
07 Dec 2021

Very few of us have laptops that seem matched to what we want to get done. Whether it's nailing a design project, staying on top of work on the move or even if we're looking for tech to keep us relaxed and entertained. All too often laptops are just one-size-fits-all.
That's what is great about the large choice of Microsoft Surfaces. While they all look very sleek and have touchscreens (which work great with apps and let you sketch straight on the display), they all have features that set them apart.
Need a big screen for multitasking? Then maybe it's the 15-inch Surface Laptop 4. Don't want to pick between tablet and laptop? Then see if the Surface Pro 8 or it's younger sister, the Go 3 might work for you.
We took a look at the Microsoft Surface family to see if there's one that fits you like a glove!
Love to create? Whether it's content, graphics, art or more, you'll be at home on the Pro 8's 13-inch PixelSense™ Flow touch display. The high-resolution screen makes everything you produce look its best - which should help you get fired up. And when you want to kick back and relax, you can switch from laptop to tablet.
And there's no need to worry about demanding apps slowing you down. All models with a hard disk of 256GB and upwards are built on Intel® Evo™ platform, so you can rely on great graphics and powerful performance. That means you can forget about lag and focus on making every project your best so far!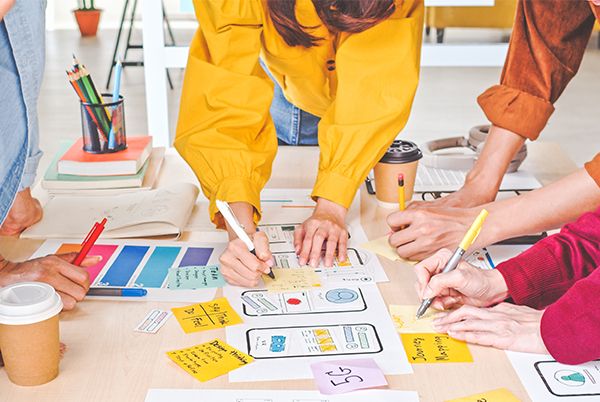 For people on the move… Microsoft Surface Go 3 or Microsoft Surface Laptop Go
One of the greatest things about the modern generation of laptops is how much power is packed into such a light device.
If you're looking for a laptop that can go anywhere with you, Microsoft Surface Go 3 might be just what you're after.
Not only is it the lightest Surface around and has all-day battery life (so no need to stay within plug socket range), but there's no sacrifice on features. You get a high-resolution, 10.5-inch PixelSense touchscreen perfect for working, surfing or just for bingeing your fave TV show. It's also a great family device, and adaptable enough for homework, light gaming, education and of course, those more laborious family tasks (budgeting, anyone?)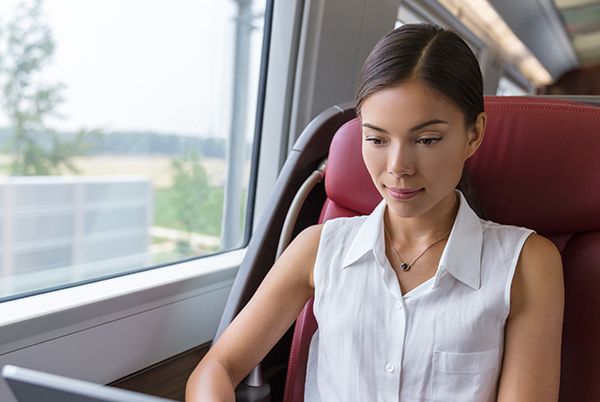 And if you want the full laptop experience, go with the Microsoft Surface Laptop Go. It's still light (at 1.1kg) but will do 13 hours on one charge and has a 12.45-inch PixelSense touchscreen display. That gives you a great screen for big projects or blockbuster movies.
Then you've got some smart safety features. Windows Hello sign-in lets you use facial or there's a Fingerprint Power Button and One Touch sign-in (on selected models) which takes the struggle out of remembering your latest passwords.
If you're working from home, the Microsoft Surface Laptop 4 is a great bit of home office tech. Thermal cooling means it's whisper quiet (so you can stay focused) and Teams video calls (amongst others) get sharp video and image quality, even in low light, thanks to its front-facing 720p HD camera.
You've also got the choice of two screen sizes. 13.5 inches lets you go for a lighter Surface or the larger 15-inch version lets you make the most of its split-screen multitasking.
Not only this, but it's as sleek and as beautiful as they come, so expet a few turned heds next time you're working from a coffee shop.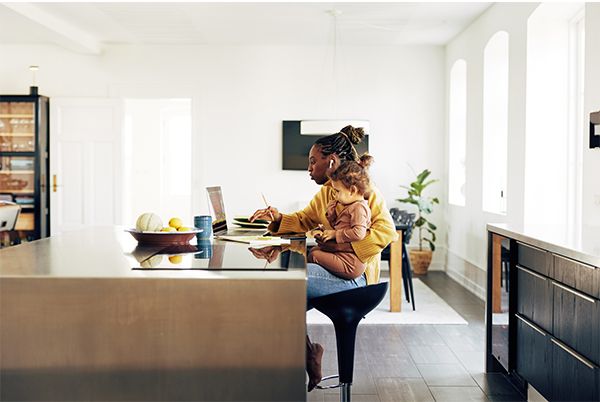 Love gaming? Then this is the Surface built for the best experience. But you're going to have to earn your downtime first. That's why the Surface Book 3 has the power to edit large video files. This is one for the serious creators only, it's your portable studio!
And the great thing about the Surface Book 3 is you don't have to choose between a laptop, studio PC or tablet. Its dynamic hinge and quick release lets you flip between each mode in a flash. What an all-rounder!