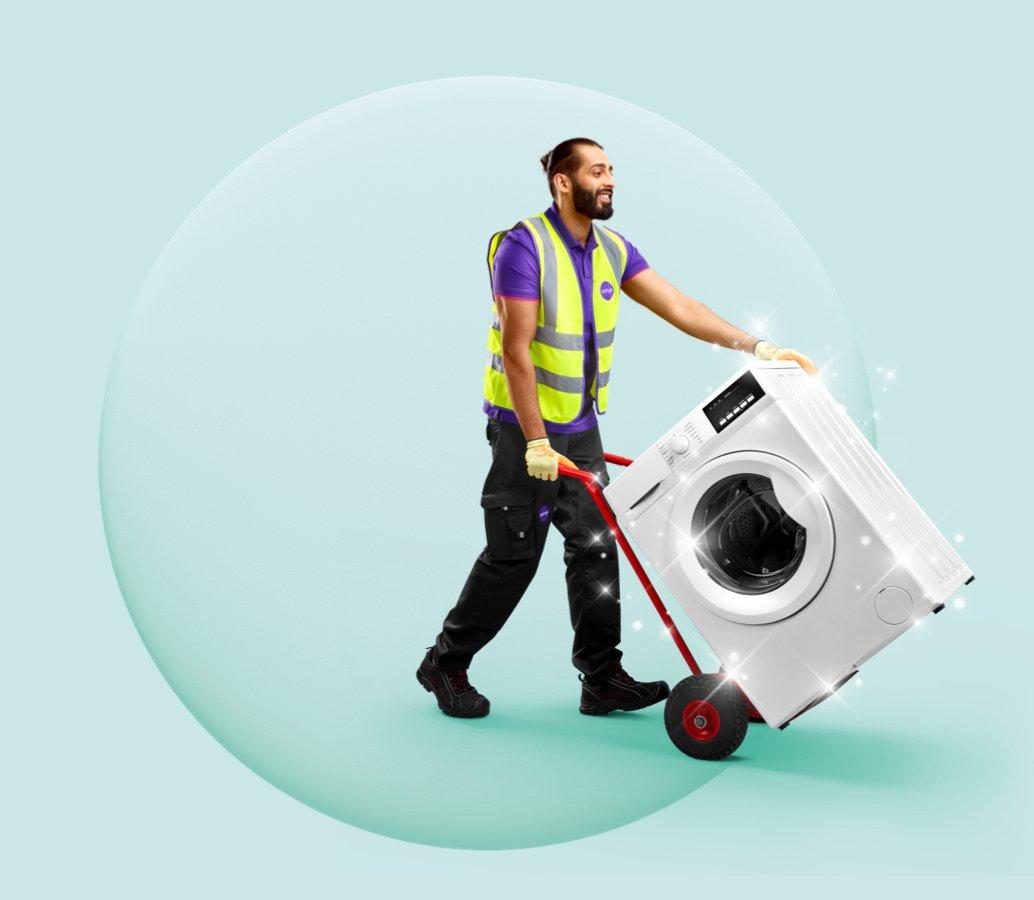 Give old tech a new life...

recycle it!
Getting the latest tech feels awesome. Getting rid of your old tech? Not so much. That's why we'll magic your old appliance away for recycling when we deliver your new one. And you can recycle all your tech for free at any of our stores – even if you didn't buy it from us.
We can recycle almost any tech, but please don't bring in any sensitive or unhygienic items. Or our colleagues may blush.
GB only. Minimum £25 spend to redeem voucher. T&Cs apply.
Cash for Trash gets PM's approval
Prime Minister Rishi Sunak praised our 'Cash for Trash' recycling scheme during a recent visit to our repair centre, saying that Currys "were saving people hundreds of pounds in their family budgets."
Read more
Recycling with Currys... what you need to know
What happens to your recycled items?
Once we've got your item, we'll give it a once over. If we discover it still has some life, we'll attempt to resell it or give it to charity.
Visit Recycle Your Electricals to find out more about how waste electronics impact our environment and how we can benefit from recycling.