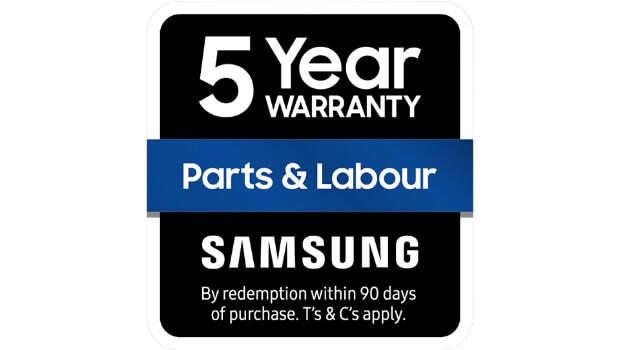 Warranty
Chill Out
Samsung freestanding Fridge Freezers are as durable as they are innovative. But just in case, we give you a 5 year parts and labour warranty* too for that extra peace of mind.
* On selected products, available by redemption within 90 days of purchase, T&Cs apply.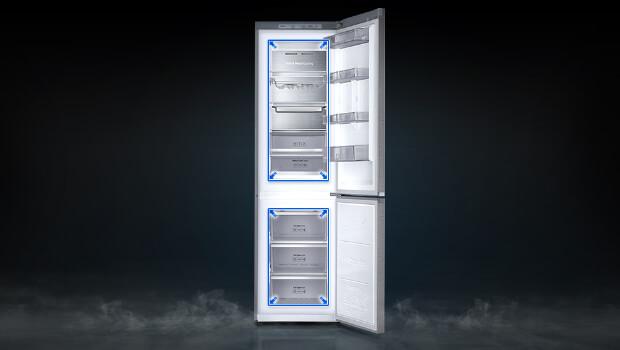 SpaceMax
More inside, same outside
When you're short on space, but still need big space, there's SpaceMax Technology™ . It works by making the walls slimmer so the same size fridge on the outside has larger capacity inside. All without compromising on performance. You really can get the best of both worlds.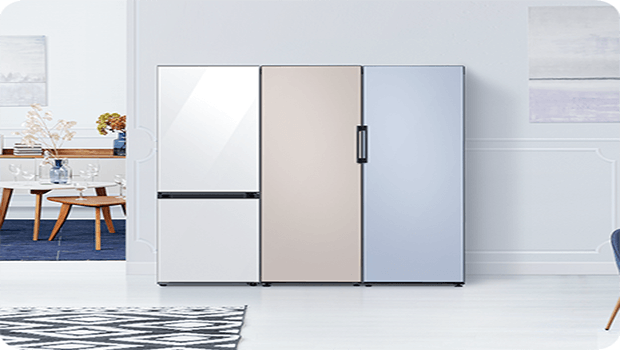 Customisable Combination
Built to suit your lifestyle
Stock up on all the groceries you like and never worry about where to store them. Seamlessly integrate multiple refrigeration modules to increase capacity and make the fridge freezer combo for you.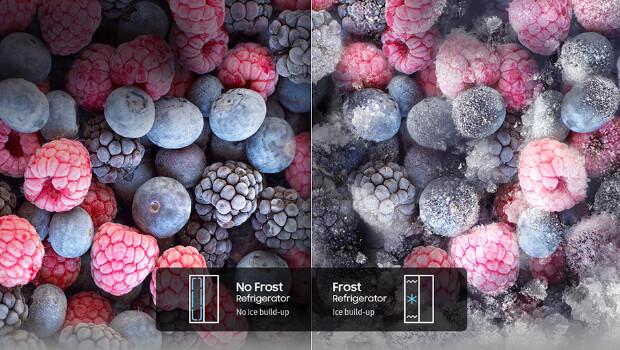 Frost Free
Put defrosting on ice
Who has the time these days to defrost a fridge? Our Total No Frost feature maintains an even temperature, preventing ice build-up, saving you the hassle of defrosting and keeping your Fridge Freezer frost-free.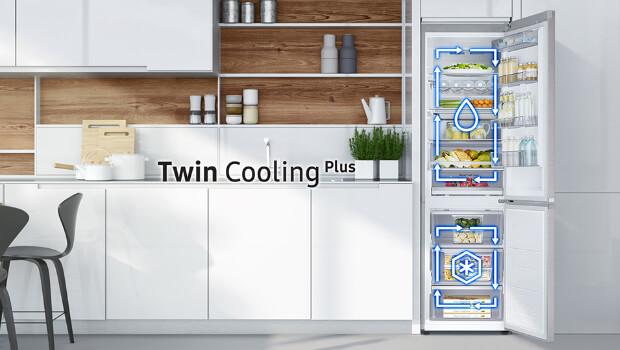 Twin Cooling
Fresh as a daisy
Wouldn't it be good if all your food in the fridge stayed fresher for longer? With two separate air flows and precise temperature control, Samsung Twin Cooling Plus™ does just that. So no more dried out vegetables or rubbery cheese. Not only that, but it stops food odours mixing, so your food tastes the way its meant to.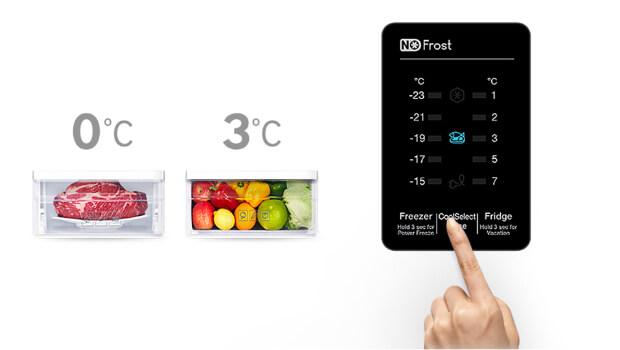 Convertible Zones
Make your own rules
Not everything in the fridge needs to be cooled at the same temperature. With Temperature Control Zones you can choose the best temperature whatever you're storing. Why not make one section a wine cooler while another for keeping fruit at its best?