Dishwashing
Browse Dishwashing
Dishwashers
Shop by brand

Things to consider
Size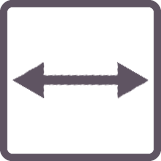 With models in three sizes - full size, slimline, and table top - there's a perfect appliance for every shape and size of kitchen. Whether you're restricted by floor space and need something compact, or you've got a house full of people and you need something with an extra-large capacity to accommodate those large loads, we've got something to suit you.
View all full size dishwashers
Place Settings
Noise
Energy rating
Water consumption
Dishwashers come in a variety of sizes to suit almost all kitchens and households. Whether you're looking at a table top appliance, a slimline product with a smaller footprint, or a full-size model that can cater to the needs of a large family, a dishwasher will save you time, money and effort.
With some dishwashers offering advanced technologies and nifty time and energy saving features, you can run them as often as you need while still keeping bills low. If you want to learn more about dishwashers and the key features they can offer, visit our dishwasher buying guide or come see us in store.