6 tech toys for toddlers that make learning fun
Reading, writing and arithme-tech!
19 Nov 2021

Playtime means fun time, but it's also a great time to start learning skills that we all need – whether that's literacy or basic maths. And whether your little ones' favourite activity is playing fishing games, getting arty or even pretending to do grown up jobs, you might be surprised at the tech available to help them get the most out of their play.
That's why we've put together a list of clever kids tech that can helps make learning a habit associated with fun and laughter.
Interactive bedtime stories
If your shelves are crammed with children's books, this LeapStart Interactive Book will help pack a lot more in. That's because it's compatible with loads of different LeapStart books filled with puzzles and challenges.
Some are just for fun, but others teach a range of useful skills – from first words to learning to build a robot. Great for getting started with those STEM skills!


Their pencil pal
Learning to read, write and do maths is something we all have to do, but some kids understandably struggle with keeping focused. The aim of LeapFrog Mr. Pencil's Scribble & Write Toy is to help them learn to write, draw and spell while having fun.

With Mr. Pencil in hand, they'll get to practise their numbers, letters and shapes on a touch screen. And they'll get instant feedback from Mr Pencil, helping them to stay engaged.
Fishing game with a clever hook
Remember childhood fishing games? You'd have a little fishing rod with a magnet on the end and try to catch fish and put them into a bucket. Pretty basic!
Wiggle & Jiggle Fishing Fun takes things up a few notches. When you catch sea creatures, they'll sing songs, share fun animal facts, colours and numbers. There are 3 modes of play: quiz, colours and free play. They'll be hooked!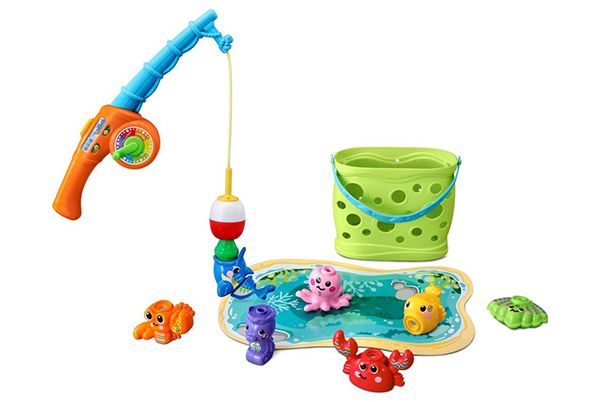 Action stations
As soon as kids get to school age, they'll have to spend a lot of time sat at desks while they learn. The Vtech Baby Touch & Learn Activity Table makes sitting at their own little table a whole world of fun.

They'll get to learn letters, numbers, colours, body parts on a 4 double-sided activity board. Plus, the writing pad lights up writing pad and stylus can help them improve their writing. And if they want to get arty, the desk will transform into an easel.
Shopping roleplay
Kids love to copy grownups – whether they're playing at hospitals or even running a little shop. So the Leapfrog Count Along Till is a great addition to this kind of play.
Not only will they be able to run their own little fruit and veg shop, but the interactive till will teach them maths, colours and more. And don't worry if you're short on plastic cash. This till takes cards too!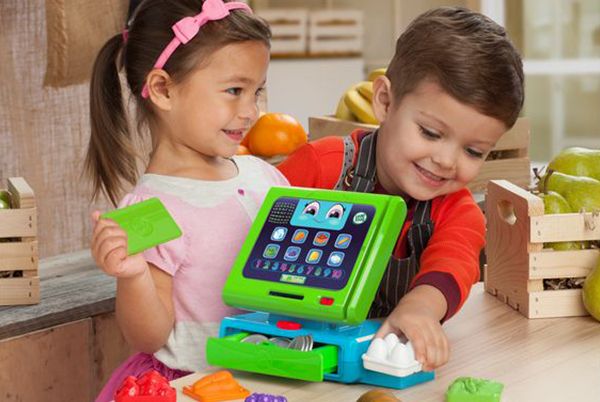 Learning laptop
Using computers has become a fact of life, so it's good to get your kids' laptop literate. And while it will be fun for them to have their own laptop and tablet, it's probably a bit too early for Excel Spreadsheets!
That's where tech like the Leapfrog 2-in-1 LeapTop Touch Laptop comes in. It has a full keyboard and number pad, so they'll learn some early IT skills. And with 10 play modes, they'll sharpen up on letters, numbers, early vocabulary, and animal facts.
For more kids' tech ideas or for help buying one of the toys on this list, why not talk to one of our tech experts on ShopLive?