Which laptop should I buy for my child?
Laptop of the class!
30 Jul 2021

A new term means getting the kids ready for school. And while you've got the uniform ironed and lunchboxes packed, now might be the perfect time to make sure they start the new school year with tech that will help them be their best.
But what should you look for in a laptop for kids? How about something with everything they need to handle homework and then keep them entertained once that's out of the way?
Here are some great features to look out for…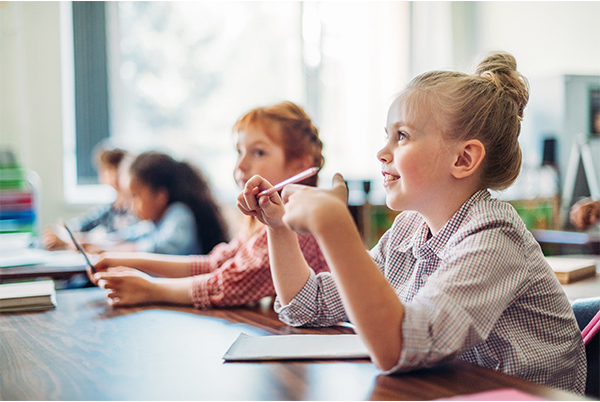 Anti-glare panel
What is it?
It's a smart screen feature that uses a layer of coating that reflects light.
How does it help them?
Whether bright light is coming in through the widow or they're on their laptop in a darker room, an anti-glare panel keep everything on the Full HD Antiglare Display sharp and clear. That means they can use their laptop anywhere – whether in a classroom, bedroom or out in the garden.
Micro-edge display
What is it?
This means that they can see more of their screen because it's not obscured by a thick edge.
How does it help them?
Whether they're focusing hard on an assignment or catching up with their fave Youtuber, a thick edge display can be a distraction.
Plus, more screen means more space to open lots of apps at once and switch between them. Definitely, a plus when they've got to do research for a school project.
Long lasting battery
What is it?
This one's a bit easier to work out. Kids don't sit still, so it's great that they have battery life they can count on whether they're taking their laptop to school or just playing a fave game at the kitchen table. So, you'll want to go for laptop that can handle being used all day.
Bonus: a longer lasting battery means they won't be squabbling over plug space!
Any suggestions?
How about the HP 14 Intel® Pentium® Gold?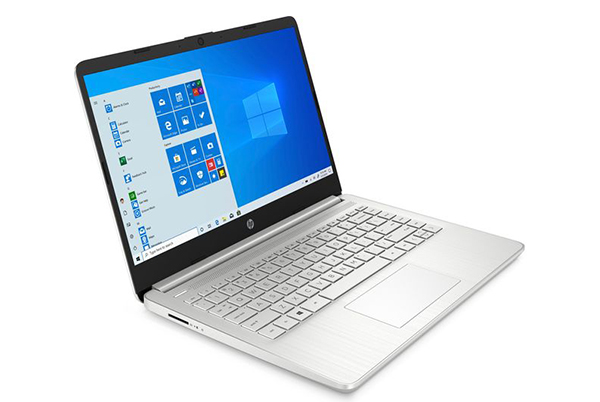 Dream screen
They get to enjoy more of its big 14-inch screen thanks to the micro-edge display. And the Full HD Antiglare Display means they can use it no matter what the light's like.
Plenty of power
As for battery life, the HP 14 can go for up to 10 hours and 15 minutes on one charge! That's the school day and homework more than covered. And when it comes to recharging, HP fast charge can refill 50% battery life in in 45 minutes. That's good to know when the school bus is on its way and they need power now!
Homework sorted
The HP 14 comes with a 1-year subscription to M365. So, they'll have all the apps they need to get creative and get everything done. Think Word for those essays and Powerpoint for that A-star school project. Or how about everything they need to create the ultimate birthday party invites?
Check out our video below to see how this great value all-rounder can help bring their ideas to life!