Cookers Buying Guide
Considering the amount of time we all spend cooking, picking the right cooker is a big decision. We have produced this buying guide to help you make the right choice.
Designed to walk you through our extensive collection of freestanding and range cookers, this guide explains the various features and technologies we think you will need to consider.
Freestanding cookers are appliances made up of a hob, at least one oven and sometimes a grill.
Cookers vary in width so make sure you measure the space you have and don't forget to take the space around the cooker, known as the recess information, into consideration before buying. Also remember to remove obstructions like wallpaper, plugs or cupboards that might get in the way.
Pick the most suitable fuel for your kitchen and cooking. If you aren't redesigning your home, your existing fuel supply will influence the type of cooker you can choose, and each fuel type brings different benefits to your kitchen. It is best to check before you start, and also note that gas central heating doesn't always mean you can have a gas cooker.
Range cookers
Spacious and feature-packed, range cookers are available in a variety of fuels to get professional results at home.

Range Cooker Buying Guide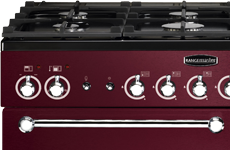 Gas cookers
Gas cookers provide fast and responsive heat on the hob and in the oven.

Gas Cooker Buying Guide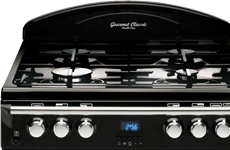 Electric cookers
Electric cookers heat quickly and consistently, are available in a range of hob types and are easier to clean.

Electric Cooker Buying Guide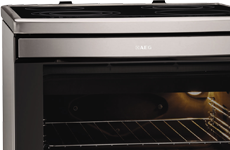 Dual fuel cookers
Combining a gas hob and an electric oven, you get the best of both worlds with instant heat from the hob and uniform cooking temperature in the oven.

Dual Fuel Cooker Buying Guide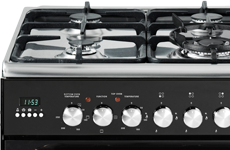 Cooker hoods
A stylish and functional complement to your cooker that helps reduce cooking odours and grease in the kitchen.

Cooker Hood Buying Guide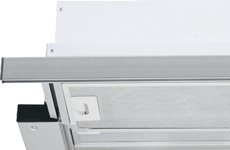 Top tips from Knowhow
We've delved into our Knowledge Bank archive and found some really useful cooker related articles.

Read the top tips from Knowhow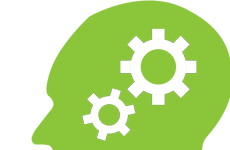 Unbeatable services brought to you by
We know that when you are choosing a cooker getting it home and installed when you need it can be as important as the product you choose. That's where our Knowhow experts can help:
Delivery starts from free
We can install your cooker from £70
We'll take away and recycle your old cooker for free
We'll protect your cooker from breakdown or mishap
Once you've found the perfect product, our experts Knowhow to take it from there.