Software
Software covers all of the applications you use on your PC, from Office, Internet Security and Anti-Virus to photo and video editing. Most PCs don't come pre-installed with essential software for keeping yourself safe online and daily computing means you need the right tools to be productive and stay secure. You can receive your software via home delivery, collect it in store, or via download, making it easy to get everything you need.
View all Software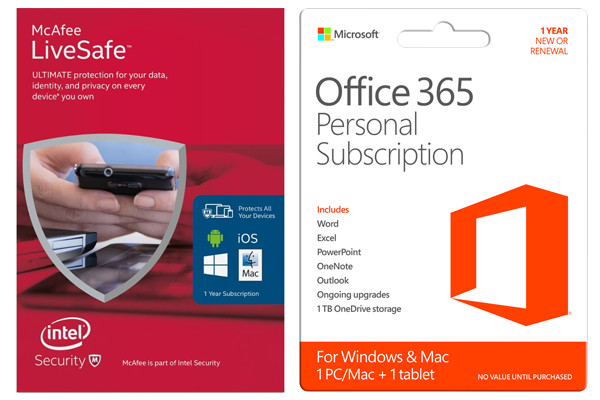 Office Software
Most PCs don't come pre-installed with word processing, spreadsheet, or presentation software. These are vital for university, school or business computing. We have the full range of Microsoft Office software to suit everyone from families to small businesses, so you can work and create professional documents easily wherever you are.
View all Office Software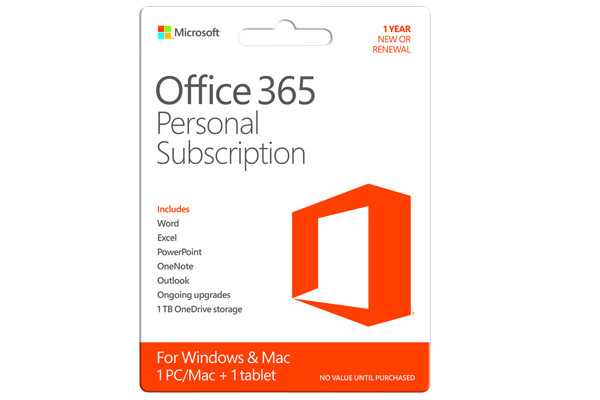 Creative & Educational Software
Creative software lets you edit photos, cut videos, record music, design professional-looking visuals and more. Whatever project you're about to take on, we have software to help you create something to be proud of.
Educational software includes everything you need to help you and your family develop their education or learn something new.
View all Creative Software
View all Educational Software
Can I save by buying all the Software I need when I buy my PC?
In store and online we have software bundles that offer big savings over buying separately.
You can also save if you buy Office or security software at the same time as a new PC, Mac, Phone or Tablet. There are too many offers to list here, so have a look at the product pages or ask in store to find out more.
How can I get my Software?
Home Delivery: Choose your software and have it delivered, just like you would any other item.
Collect in store: Reserve online and collect your software in any of our stores.
Download: Buy now and download straight away. Just click 'Buy Now for Download' on the product page of any applicable software. If you delete the software or reset your PC just log into your Currys PC World account to download it again.
Extra storage
The Cloud:
The Cloud is another term for online storage. You can access the Cloud from any online device, so you can save a file at work, edit it on your phone and finish it at home.
Cloud storage is great for expanding the storage capacity of your laptop or smartphone to give you almost unlimited space for music, films and documents.
View all Cloud Storage
External storage
External storage gives you huge amounts of space to store data. External hard drives are ideal for backing up large amounts of data from a desktop PC, while portable hard drives are perfect for slipping into your laptop bag and carrying with you for extra storage space on the go.
View all Data Storage
Printers
From occasional photos to large volume document printing, a printer can make education and business much easier. If you're heading off to university, an all-in-one printer can save you trips to the library to print, scan, and copy, so that handing in hard copies of projects is easier.
View all printers
Cases
In order to keep your new laptop protected and looking its best, we have a huge range of cases and bags to keep it safe when you're out and about.
View all laptop bags and cases
Networking
An AC router gives you the fastest connection speed possible from your home network. Most new computers and phones feature AC WiFi so upgrading your router can improve the quality of video streaming and speed up downloads as well as everyday browsing.
We have solutions to any networking problems you have, call in and speak to one of our knowledgeable colleagues to find out how to fix it.
View all networking devices
Why should I add a Care Plan to my purchase?
We want you to get the best from your new PC. Our Care Plan gives you the peace-of-mind to use your laptop wherever and whenever you like.
If your laptop breaks down outside of the manufacturer's warranty or through accidental damage, we'll repair it within 14 days and give you a loan laptop to use in the meantime. If we can't repair it, we'll give you a brand new one at no additional cost.
You also get a yearly health check, data recovery, virus removal, and 24/7 help and advice from the experts at our UK-based contact centre.
Learn more about laptop care plans
How do I set up my new laptop?
When you get home simply turn your new laptop on and follow the instructions on the screen.
If you'd rather open the box and your laptop just work, we can set it up for you the way you like. We can create your user account, download apps, install updates, load software and do anything else you need.