See the bigger picture
and not the pixels
True 8K resolution
True 8K resolution plunges you into the detail of every scene with 4 times the resolution of 4K. Experience picture perfection with stunning depth, detail and over a billion shades of colour.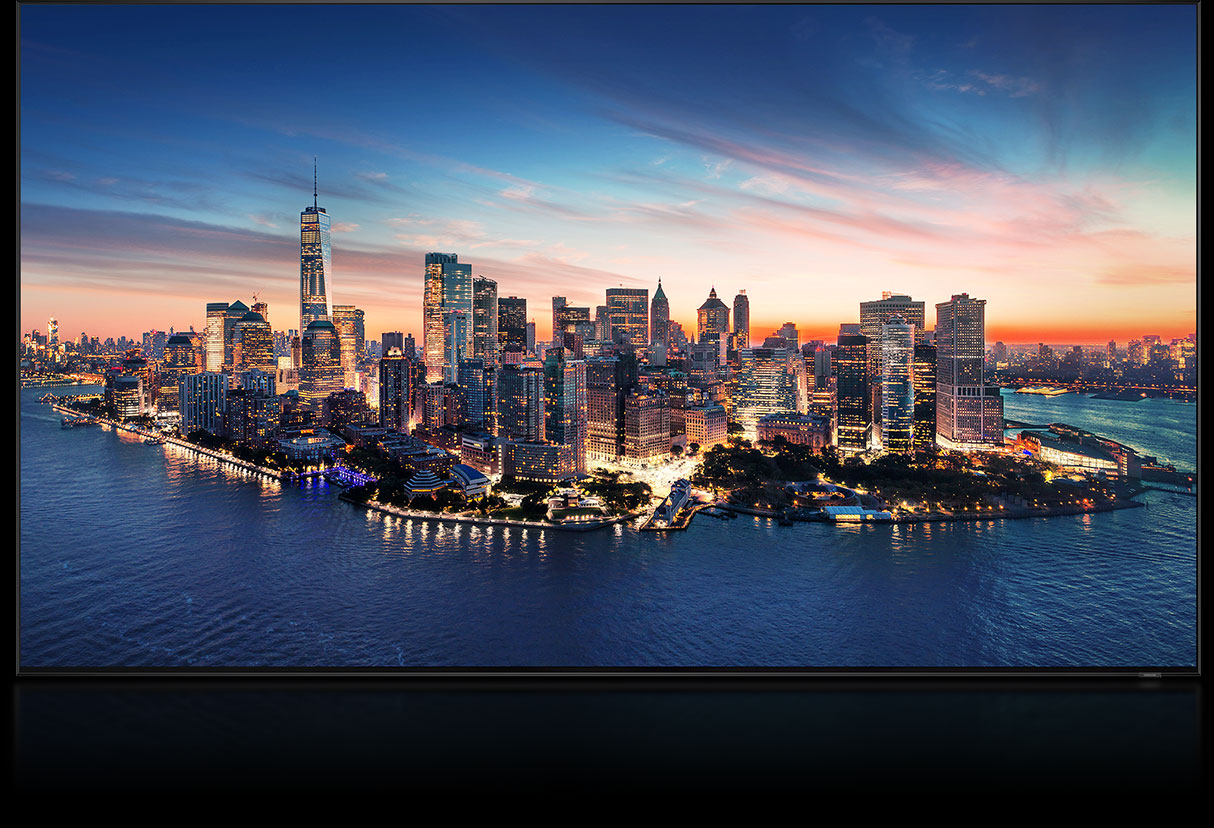 Enjoy it all
in glorious 8K
8K AI upscaling
2019 QLED 8K lets you watch anything in stunning 8K, even if it's not filmed in 8K. With Artificial Intelligence, discover details you didn't know existed and relive moments in newfound clarity and depth.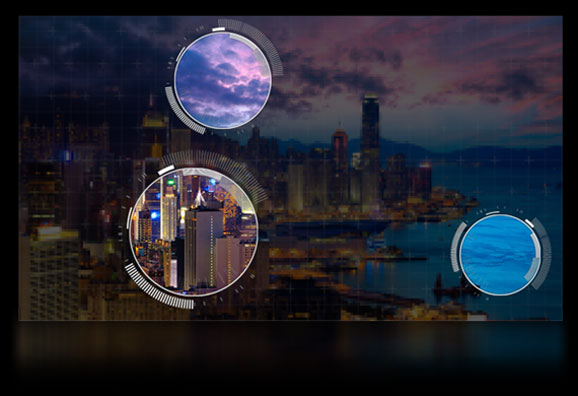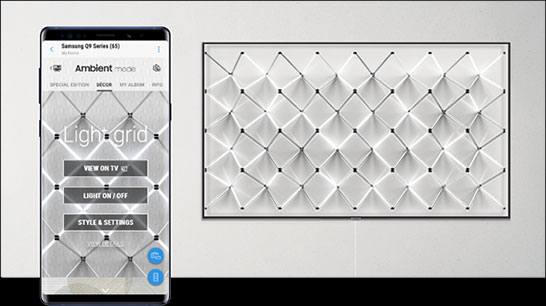 Turn your
TV into your
digital canvas
Ambient Mode
Display artworks, useful information, your own photos or have your QLED TV magically blend into its surroundings. With Ambient Mode, you can make the most of your tv whether it's on or off.*
*Some features of Ambient Mode require a compatible Android or iOS phone and sufficient space around the TV to operate; it will have varying results on complex wall designs, patterns, and/or unusual colours.
Intelligent TV
Quantum Processor
QLED is as smart as a TV can be. It adapts to give you the very best sound and picture. And it links easily to compatible smart devices, letting you control your home with your remote. Then, when you're stuck for what to watch, it'll even give you tailored TV recommendations.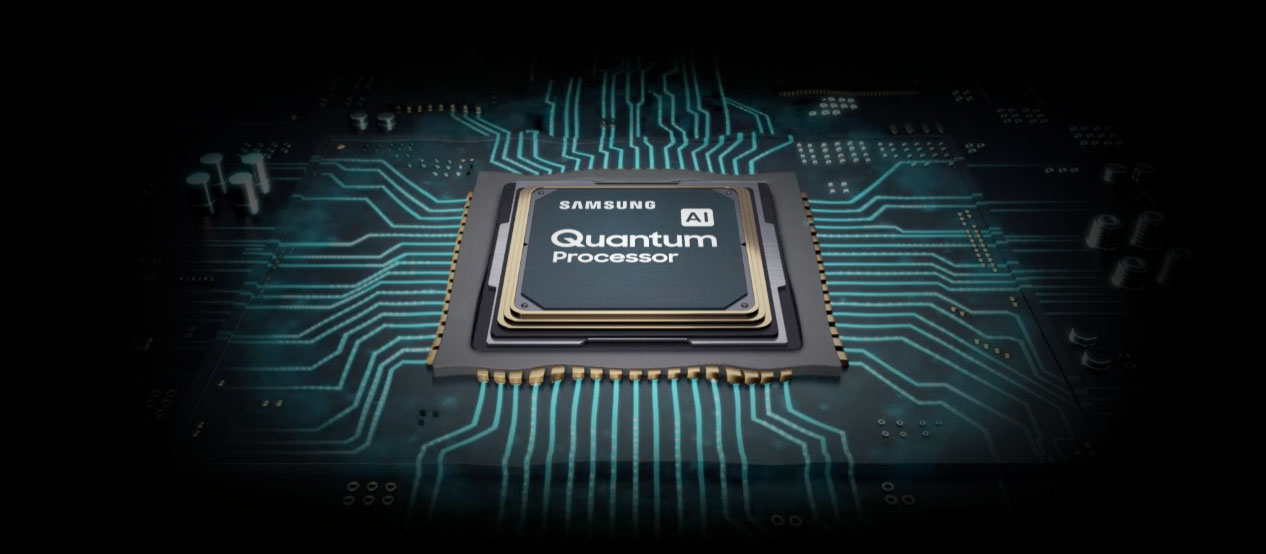 Shed light on every scene
Quantum HDR
Discover what's lurking in the shadows of a horror movie or witness the true beauty of a sun-filled scene. With every frame optimised to perfection, what you see is as detailed as it is in real life.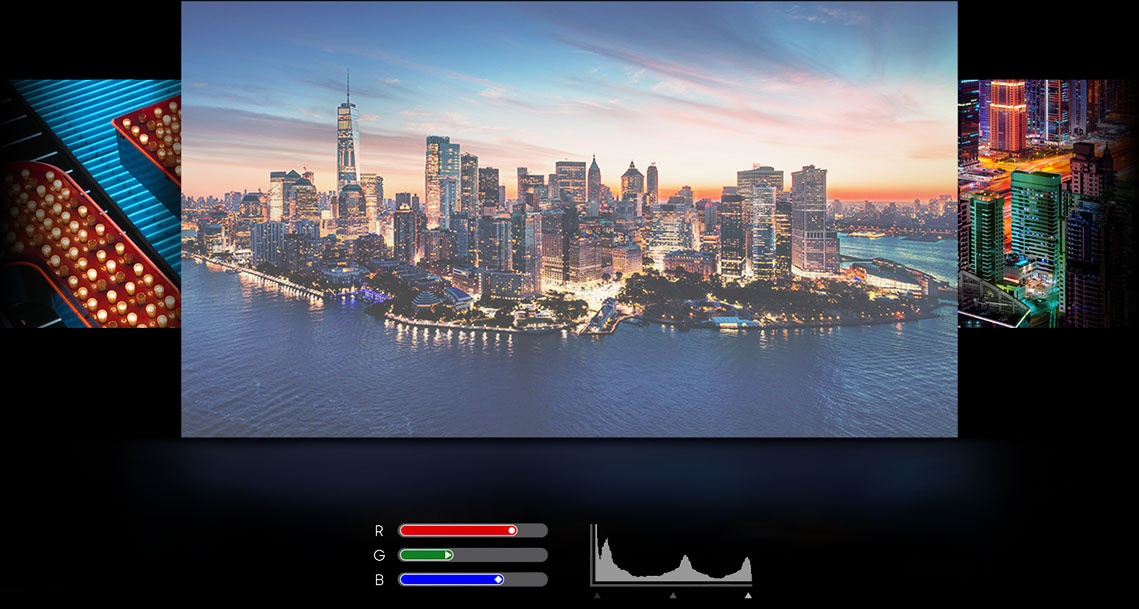 Unmissable
contrast
Direct Full Array
Make every moment unmissable with exceptional viewing across the whole screen. Enjoy brilliant contrast and captivating colour in all conditions thanks to precise backlight technology.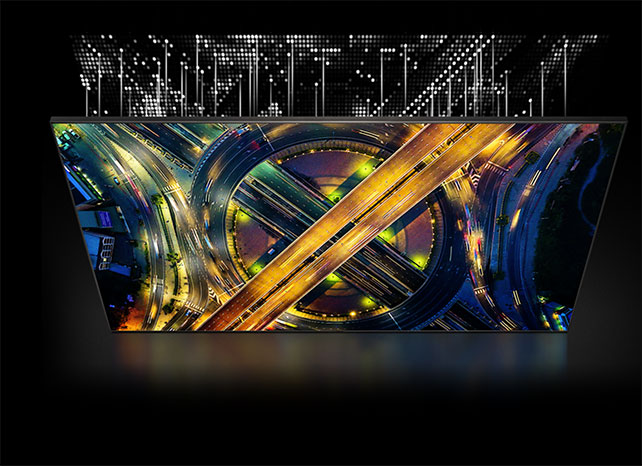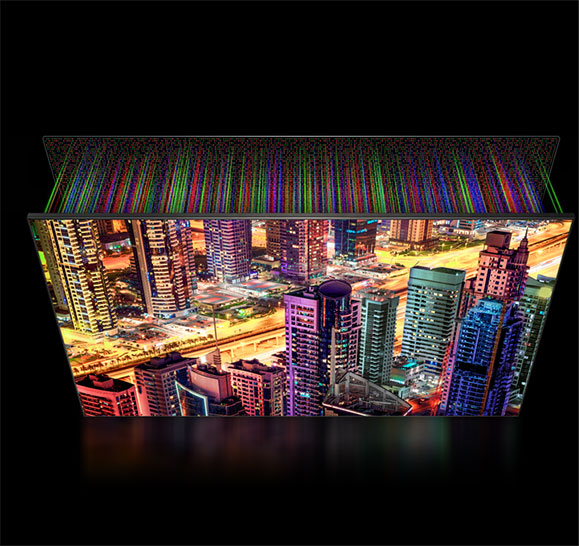 True colours
of life
100% Colour Volume*
See every scene as you would in real life. QLED's incredible colour volume gives you genuine cinematic colour made from over a billion shades.
*100% colour volume measured to DCI-P3 standard, certified by VDE.
See nothing but the
beautiful picture
No Gap Wall Mount & One Invisible connection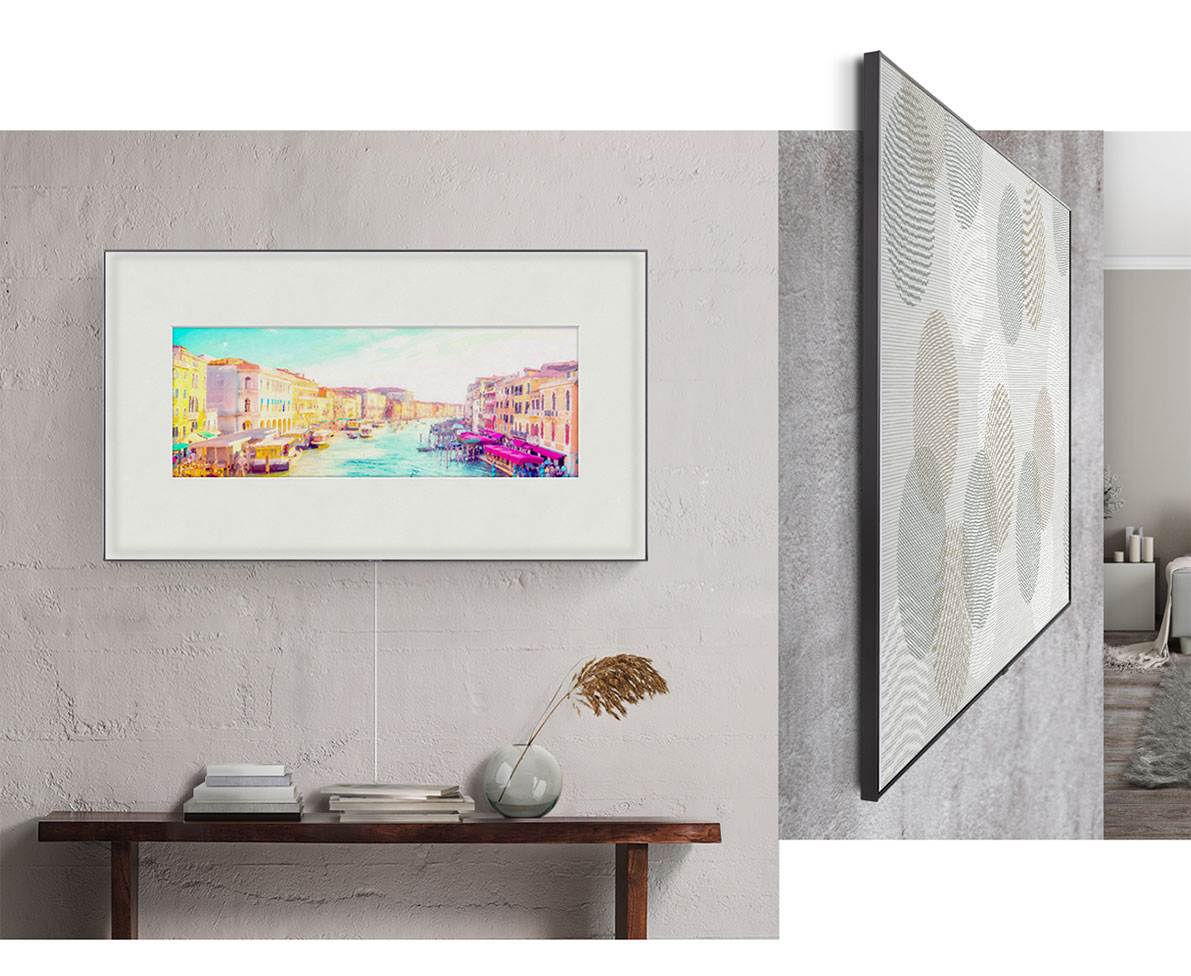 Enjoy the freedom to place your TV where you want. Do away with messy wires with One Invisible Connection for all of your devices, and effortlessly mount it flush to your wall for a sleek, minimal look.
QLED TV's are designed to look perfect from any angle. Elegant, minimal and modern, they're crafted to seamlessly blend into any space.
All-in-one
One Remote Control
Take total control from a single remote. The simple and sleek One Remote puts all of your compatible devices at your fingertips. It's totally intuitive, easy to set up and doesn't need complicated connectors. It removes the coffee table clutter caused by owning multiple remotes for different devices.
*Actual product and remote control may differ from image shown.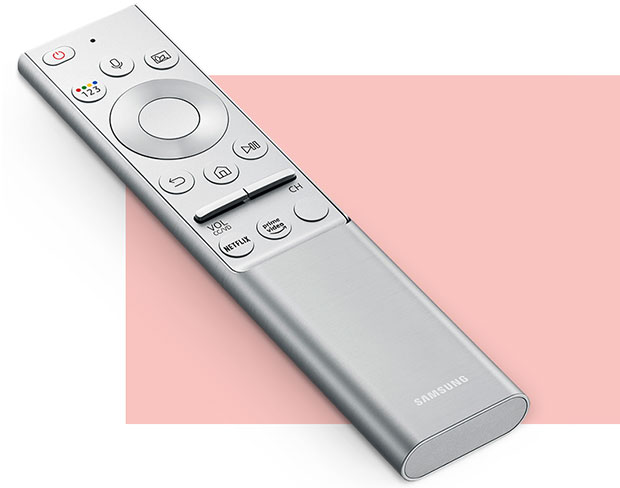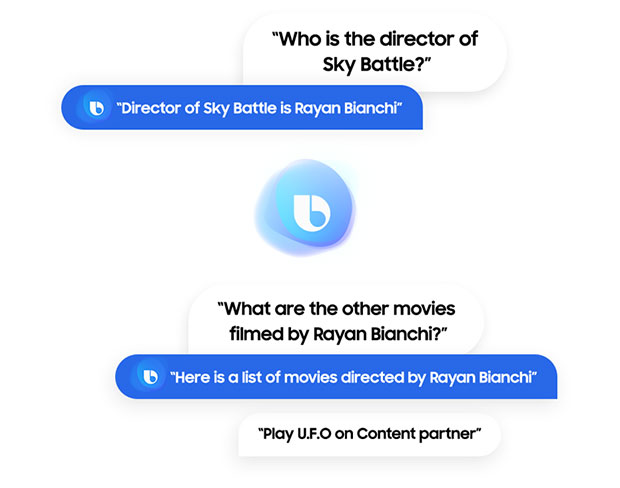 Control your
TV with your
voice
Bixby on TV
Flick through channels, see the weather or control smart devices by talking to your TV. Bixby lets your take control with your voice, making everything simpler and happen in seconds.
Suggestions
tailored to
you
Universal Guide
Spend less time searching and more time watching. Access the Universal Guide menu in your QLED's home screen and get instant recommendations for new shows you'll love.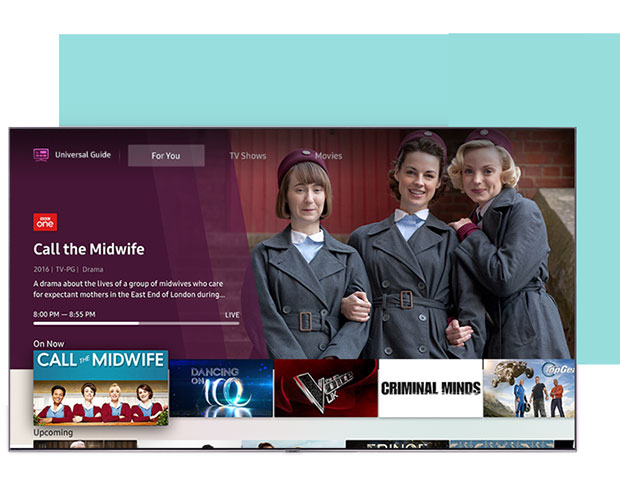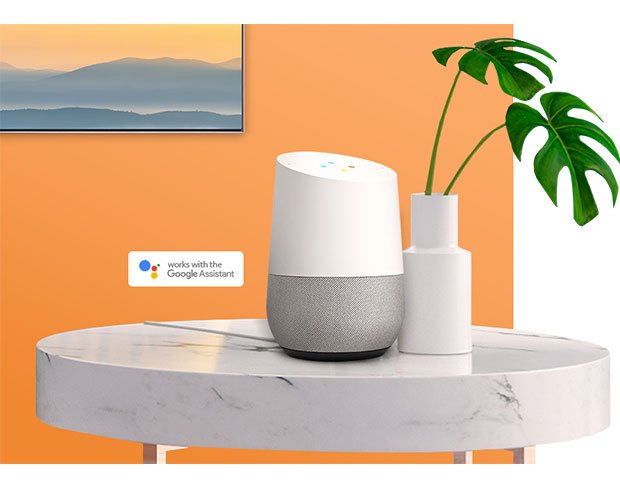 Google
Home
2019 QLED and Google Home go together effortlessly. You can take complete control over your TV with your voice, switching up the channel or turning the volume up and down.
*Google and Google Home are trademarks of Google LLC.
*Service coming soon at the same time as QLED, and the availability may vary by region.
Your smart
home on
your TV
SmartThings
Life moves fast and you don't want to be interrupted when you're watching TV. QLED puts you in control, letting you manage all your connected devices and notifications on one screen without leaving your TV.
*Some apps may not be available at launch. 3rd party content providers may remove apps from the Smart TV platform or stop updating them at any time.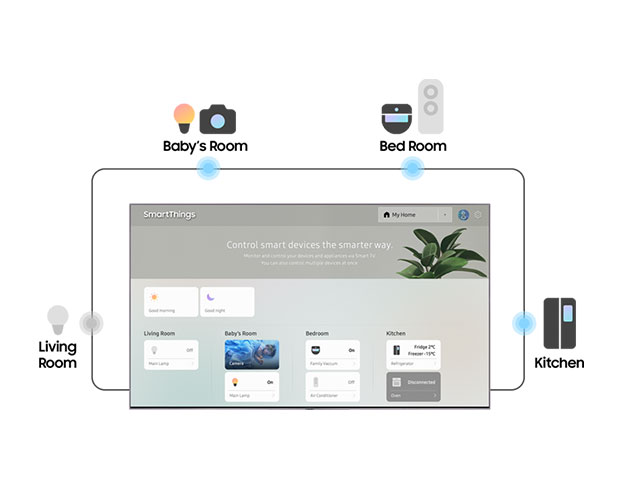 Perfect picture from any seat
Ultra Viewing Angle
With an Ultra Wide Viewing Angle, every seat becomes the best seat in the house. With light spread evenly across your entire TV, everyone can experience a perfect picture from anywhere in a room.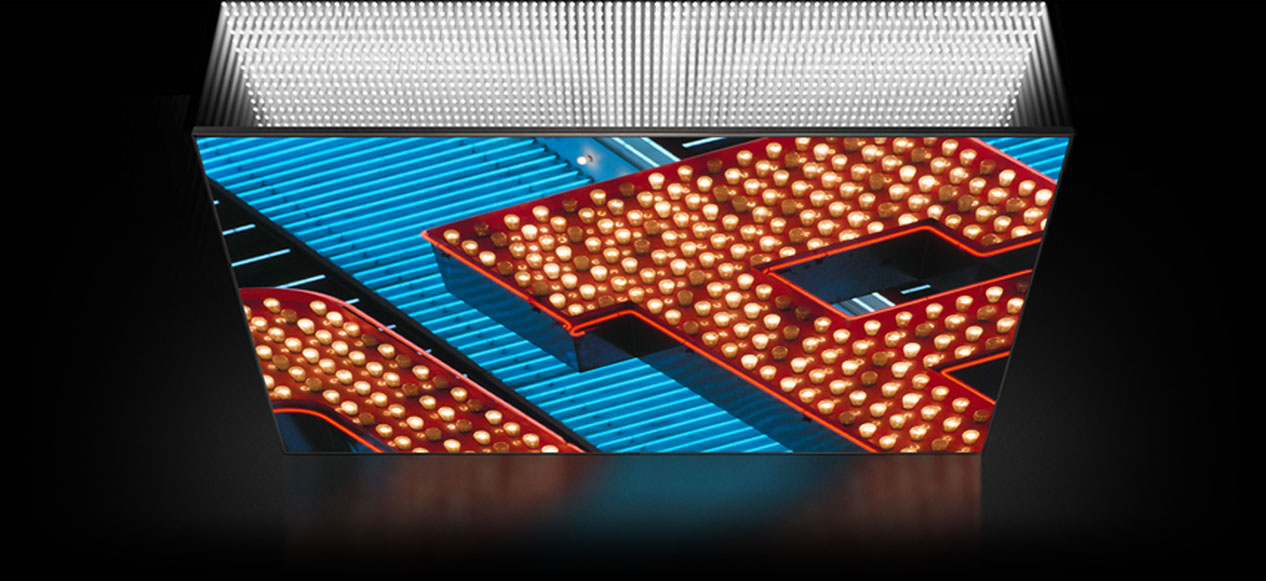 Smarter Sound

Spacial analysis
Every room environment is unique and impacts sound differently. Our new QLED TVs send out and collect inaudible signals to analyse your room and deliver optimised audio.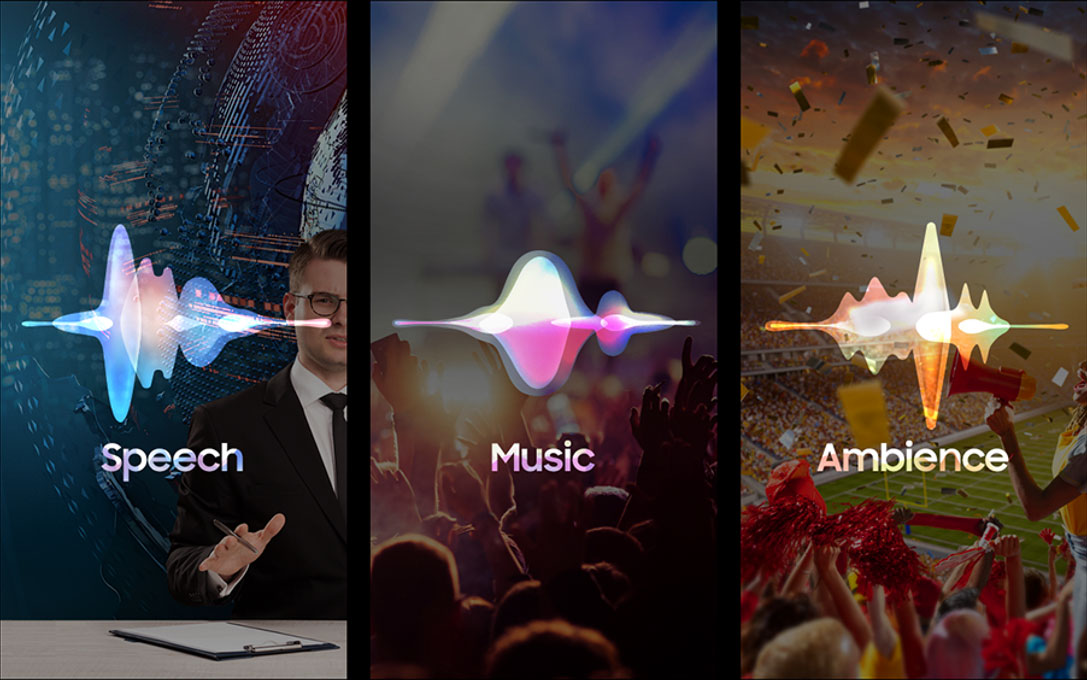 Find your perfect QLED TV