Operating systems
The operating system of your PC determines the way it looks, how it works, and the type of software you can use. There are three main operating systems, each with their own benefits and drawbacks.
Windows is the most common operating system in the world, so if you've used a PC before, chances are it ran on Windows.
Windows is powerful yet easy to use, with all your files and important documents within easy access. If you're looking for a new PC for university, gaming or creative computing such as music production or video editing, Windows is a great place to start.
Well supported: The majority of software, accessories and components are designed to work perfectly with Windows
The gamers choice: All major PC game releases are optimised for Windows, making it the only choice for a serious gaming PC
If you've never used a PC before, it can take a while to learn the layout and navigation
OS X is Apple's exclusive operating system. It is only available on iMac, Mac Pro and Mac mini desktops, along with MacBook laptops.
It features a bright, stylised desktop focussed on ease-of-use and stability, making it the preferred choice of professionals with focussed requirements and casual home users that prefer a simple layout.
Optimised for design: Some of the most popular design software, such as Photoshop and InDesign, is optimised for OS X and can give you improved stability and performance
Works best with Apple: OS X is designed to work flawlessly with other Apple devices, so if you have an iPhone or iPad, transferring files, contacts and apps between them is much easier. They share a similar layout too, so you'll be much more at home and find navigation easier A lot of popular software and accessories don't work with OS X, so if you want to use something specific and it's only available for Windows, you may need to find an alternative
Things to consider when buying a desktop PC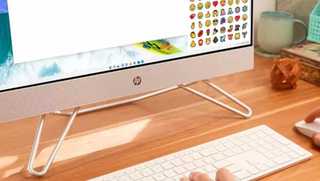 Bluetooth is a type of wireless connection that syncs two compatible devices together, such as a tablet and a set of Bluetooth speakers.
Shop all desktops with bluetooth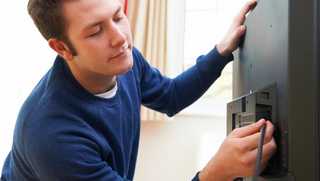 DisplayPort is a port that allows you to connect laptops, tablets and desktop PCs to a monitor or TV. It is much smaller than HDMI, so is used on ultra-thin laptops, tablets and gaming PCs that support multiple monitors. DisplayPort supports Full HD and 4K video, along with high-definition audio.
Shop all desktops with DisplayPort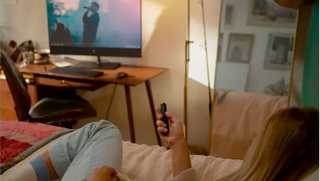 DVI stands for Digital Visual Interface. It is a common way to connect desktop PCs and monitors. It transmits Full HD video without audio.
Shop all desktops with DVI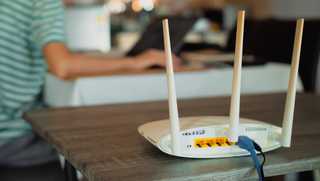 Ethernet is a port that allows you to connect you PC to the internet via a cable. There are two speeds of ports: 10/100 Ethernet and 10/100/1000 Gigabit Ethernet. The numbers refer to the maximum data transfer speeds they support (in Mbps). Gigabit Ethernet is great for streaming HD content and online gaming.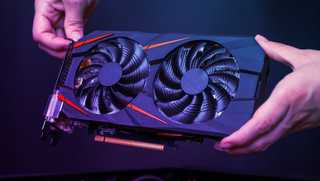 A graphics card is a processor dedicated solely to handling the visuals your PC produces.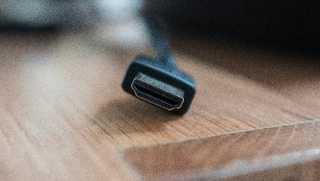 HDMI stands for High-Definition Multimedia Interface. It is a port that allows you to connect your device to a TV or monitor. It is capable of transmitting Full HD video and audio.
Shop all desktops with HDMI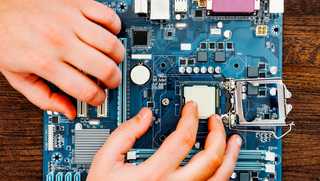 The motherboard, or main board, is a major component in your PC. All the other components connect to it, including the processor, RAM, storage and graphics.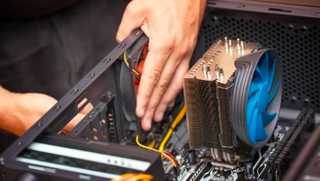 PCIe stands for Peripheral Component Interconnect Express. PCIe ports are found inside desktop PCs and are used for adding graphics cards, sound cards and other internal components.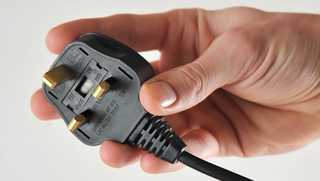 A power supply can be either external (in laptops and tablets) or internal (desktop PCs). Desktop PCs power supplies are rated in watts.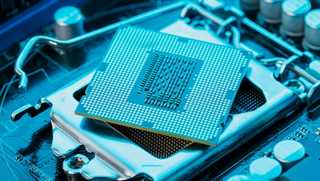 A core is the part of the processor that processes information.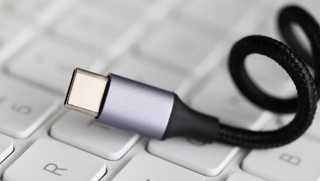 USB stands for Universal Serial Bus. It is a universal port for connecting peripherals to your PC or tablet.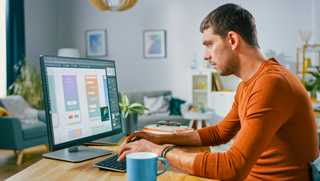 VGA stands for Video Graphics Array. It is an older way laptops and desktops connect to monitors and TVs. It is being replaced by HDMI, DisplayPort and DVI. It cannot transmit HD video or audio.
Shop all desktops with VGA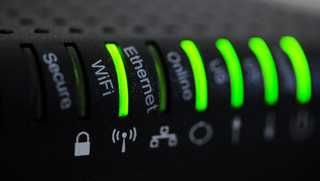 Wi-Fi is a wireless connection to the internet. It is the standard way laptops, desktops and tablets connect wirelessly to the web. AC WiFi is the latest iteration of WiFi and offers a fast, stable connection between your device and router.
Help and advice from our blog