Currys Black Friday Sales and Discounts on Mobile & Homeware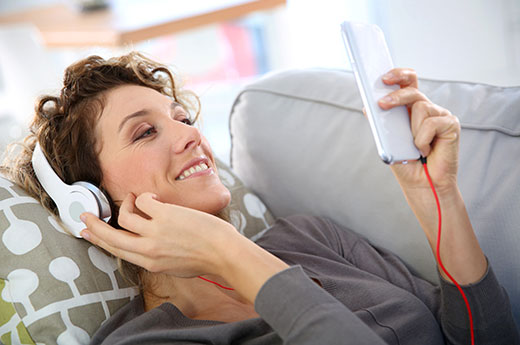 When is Black Friday and how long does it last?
In 2020, Black Friday will be on 27th November.
Black Friday traditionally follows the U.S. Thanksgiving holiday. It's an excuse to flock to the shops and get Christmas shopping started – a tradition that has since swept across the pond to become a stable shopping day in the UK!
Black Friday typically kicks off at midnight and lasts for 24 hours, with Black Friday deals running throughout the day. If you keep your eyes peeled, you might even spot a few deals in advance of this window! The good news is, once the Black Friday sales are over you have a second chance to make a saving with Cyber Monday deals running on the following Monday.
Looking to get your Christmas shopping done early? Why not check out our awesome gifting guide?
Get the best Black Friday deals online or in store
Heading out to the shops or braving the traffic online this Black Friday? Preparation is key! Create your wish list ahead of the day using the tool above, so you know exactly what you're hoping to find the best Black Friday deals on.
If you're heading into the fray and visiting a physical store, try to go as early (or as late) as possible to avoid crowds. If you're shopping online, bookmark your favourite pages and pick a window of time to do your browsing. Alternatively, keep the Currys PC World site open throughout the day so that you're on call for spur of the moment Black Friday bargains.
Once again, if you somehow miss out on the best Black Friday bargains, check back on Cyber Monday (2nd December) for more big savings in the Currys sale.
Smartphone deals on Black Friday
If you're hoping to get your hands on a shiny new smartphone this Black Friday, be sure to take a peak at our Black Friday phone deals. Whether you're after a model with excellent camera quality, the sleekest aesthetic, the largest screen or exceptional battery life, there's sure to be something for you among our Black Friday Samsung, Apple, Google and other top branded mobile bargains. There are iPhone Black Friday deals 2020 waiting for you just around the corner! Visit the full Smartphone Range here.
Your favourite Home appliances discounts on Black Friday
Or maybe something for the home is on the wish list this Black Friday? Coffee machine, perhaps? Or are you looking for a Black Friday microwave bargain? If you check out our collection of household appliances this Black Friday, washing machines, ovens, fridges and more will be up for grabs at a fraction of the price. Or browse our small kitchen gadgets and get a great deal on a juicer – black Friday just gets better and better!