Why build a gaming PC?
The pros, the cons and how to get started…
02 Jun 2021

One of the great things about PC gaming is the customisation. And we're not just talking game mods, but everything down to the very nuts and bolts of your gaming rig. And you don't need an engineering degree to do it either.
Putting together a computer is actually way easier than you might think. Especially when there are new tools like our PC Builder available to help. But let's not get ahead of ourselves- is it right for you? Let's run through the pros and cons.
Why should I build a gaming PC?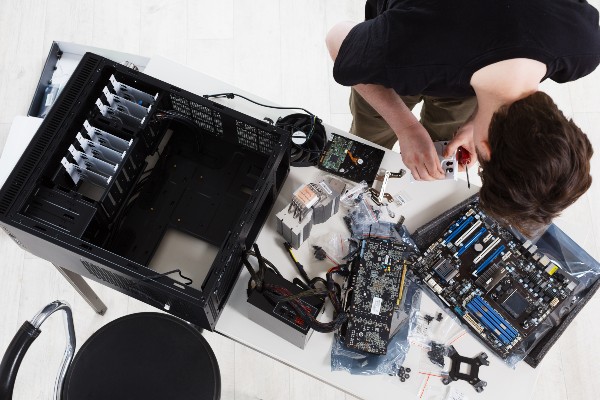 Get it just the way you want
No one knows how you like to play better than you – the kind of games, the settings you prefer, how much space you have, whatever. When you handpick the parts yourself, you can check exactly what parts you need to play your favourite game at its best and then go from there.
Upgrading's easy
If things change – whether it's the game you want to play or a new component coming onto the market - you can easily swap out the parts. You know where everything goes because you built it. So upgrading's no big deal!
That'll save you money in the long run too, since you don't have to change out your entire PC when one component becomes out of date. Which brings us onto our next point…
Control the budget
It's no secret that gaming PCs can get pretty pricey. That makes sense- not only are you paying for the quality of each component, but you're also forking out for someone to put it together for you.
When you assemble it yourself, of course you're cutting that cost out right away. But you're also getting a say in the price of each component. Want an elite level GPU but don't need much SSD storage? No problem. You decide what's worth splurging or skimping on.
What puts people off building a gaming PC?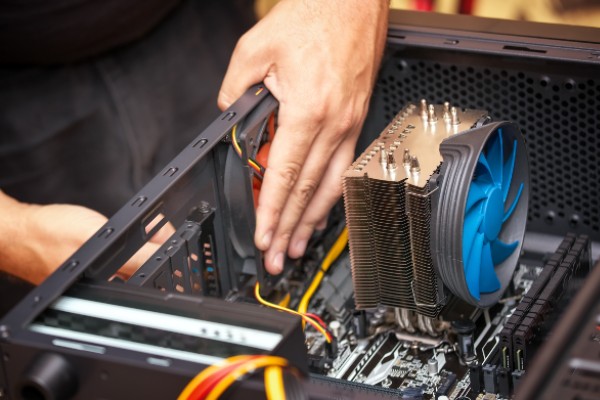 Not knowing where to start
If building your own PC is so great, why don't more people do it? Well, for a start, it can be intimidating. All the different components need to work together, or your PC might not even run. So, if you're not careful with your research, you might end up with a lot of wasted time and effort.
But this is a problem that's easily fixed with a tool like PC Builder. PC Builder works by showing you what parts are needed to build a PC from scratch. And, once you've chosen a specific component, it filters out everything that's not compatible with what you've selected. So you'll never end up with a mismatch of parts that don't fit!
It also means you don't need to do a ton of research into every part. You could just build your PC around the specific GPU you want, for example.
Worrying about how to put it together
We get it. Bringing a screwdriver to a component that costs a few hundred quid can feel a bit scary if you're not down with DIY. But assembling the different parts doesn't have to be difficult. There are loads of easy-to-follow guides online- you can find our own and links to other resources in our How to build your own PC article.
Our pick of the best parts
Want to dip your toe into PC building? Here are some of the parts you might want to factor into your research…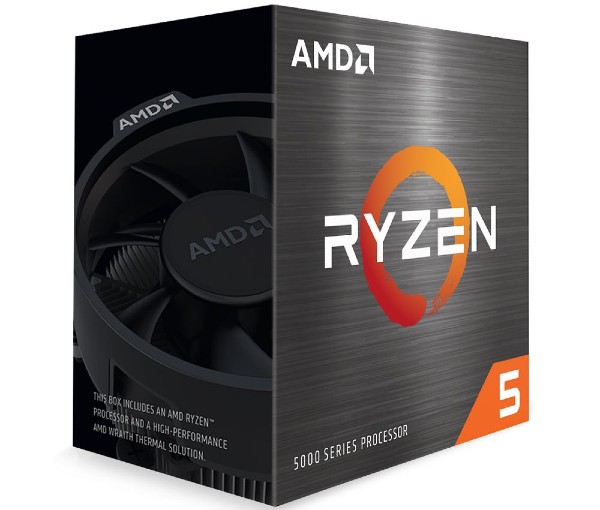 The processor's the brain of your computer- so you want to make sure it's up to scratch! The Ryzen 5 5600X is powerful enough to handle anything from gaming to big video editing projects. Plus, it supports PCIe 4.0 connectivity, letting it link up with the most advanced motherboards, graphics and storage. And, to sweeten the deal even more, there's a Wraith Stealth cooler that comes with it too!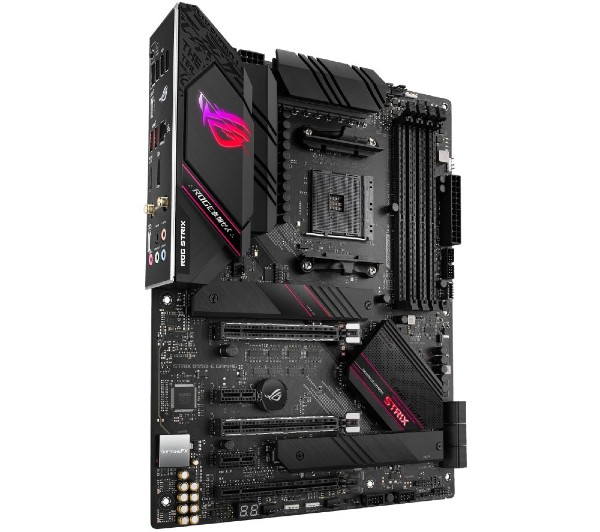 You don't want a really fiddly motherboard, especially if this is your first build. That's part of what makes this ASUS motherboard so great – its designed to make things easy, so you can snap all your components into place.
There's also enough room for everything you need – space for 128GB of DDR4 RAM, liquid or fan cooling and the latest processors and storage.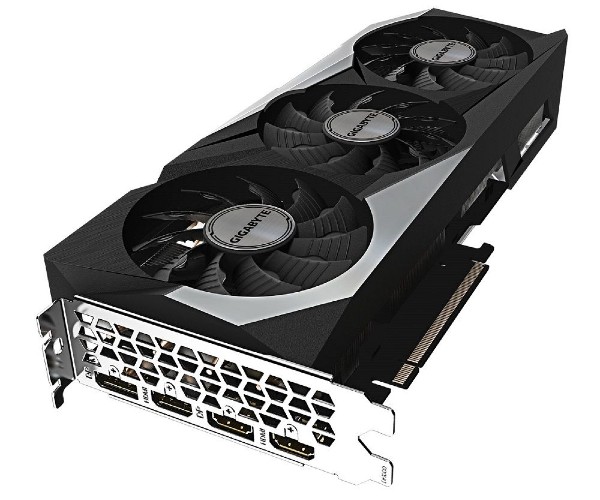 Thanks to real-time ray tracing and cutting-edge AI tech, this graphics card will make any game jump off the screen. Ray-tracing mimics the way light and shadow work in the real world, so every frame looks super-realistic. That and incredibly high responsiveness make it easy to get totally immersed in stunning open worlds and hectic combat.
Want to see more? Check out our full range of PC components and upgrades.