{"page":{"pageName":"Computing: Laptops","pageType":"Category","onSiteSearchTerm":null,"onSiteSearchType":null,"onSiteSearchResults":null,"onSiteSearchReturnedResultsTerm":null,"category":{"universe":"Computing","primaryCategory":"Laptops","market":null,"segment":null,"universeId":33,"categoryId":315,"marketId":null,"segmentId":null},"pageURL":"https://www.currys.co.uk/gbuk/computing/laptops-315-c.html","referringURL":"","queryString":""}} 
Laptops
Operating system
A laptop's operating system determines the way everything looks, how it works, and the types of software you can use. There are three main operating systems, each with their own benefits. The most common operating systems are Windows, Mac OSX and Chrome OS. Each has slight variations in style and functionality, but let you easily use your favourite programs.
What is a processor?
Think of the processor as the brain of your laptop. Whenever you move the mouse, open a program, or load a file, the processor makes it happen. There are a variety of processors available and of course some are faster than others. We make that clear with our laptop stories, so you know exactly what kind of performance you?re getting. There are a variety of processors available and of course some are faster than others.
How much RAM do I need?
Random-access memory (RAM) is important to consider if you're looking for a high-performance PC to buy. RAM keeps your laptop running quickly, and gives you the freedom to multitask without everything slowing down. But even though RAM is memory, it isn't where your files and folders are stored - that's the role of the storage drive.
Storage Types
Storage refers to the amount of space your laptop has for software, documents and everything else you save. There are three main types of storage available in laptops - HDD, SSD and eMMC drives. SSD is the fastest, so if you want to get to your files and programs without waiting, keep an eye out for SSD drives.
Screen Technologies
There's a whole range of screen sizes, resolutions and technologies available, so if you watch films a lot online, bear in mind the type of screen you're getting. Choose notebook laptops from 10" all the way up to 17", as well as resolutions from HD Ready up to stunning 4K displays. The higher the resolution, the crisper and detailed the image will appear. Prefer to interact with your laptop just like a tablet? Look out for laptops with touchscreens, so you can browse online and interact with apps easily. Some are even compatible with a stylus, so you can draw and take notes.
Connectivity
Connectivity is really important when picking the perfect laptop. Think about how many USB ports you might want for mice, keyboards, headsets and external hard drives. Do you want a HDMI or DisplayPort for connection additional monitors? And when it comes to internet connectivity do you want super-fast AC WiFi, or do you prefer an Ethernet connection? When considering your final pick, make sure you consider the ports that will work the best for you.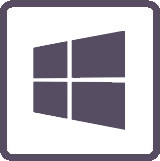 Find the right laptop for you. Are you a...
Our experts love

Discovering amazing tech
Our team have some serious techsperience in everything from smart phones to laundry. That's why we started Our Experts Love - a range of products we particularly love and think you will too. As you take a look round our website, you'll find their thoughts on all sorts of amazing tech. And, if it comes with their recommendation, you can be sure it's a top choice.
A laptop isn't just a computer - it's your entertainment hub, social network, and work space. If you don't know where to start, know the exact spec you want, or fit somewhere in the middle, we can help you find our best laptop deals for you.
{
    "page": {
        "pageName": "Computing: Laptops",
        "pageType": "Category",
        "onSiteSearchTerm": null,
        "onSiteSearchType": null,
        "onSiteSearchResults": null,
        "onSiteSearchReturnedResultsTerm": null,
        "category": {
          "universe": "Computing",
          "primaryCategory": "Laptops",
          "market": null,
          "segment": null,
          "universeId": 33,
          "categoryId": 315,
          "marketId": null,
          "segmentId": null
        },
        "pageURL": "https://www.currys.co.uk/gbuk/computing/laptops-315-c.html",
        "referringURL": "",
        "queryString": ""
      }
}