How to get the best Cyber Monday deals 2017
The growth of Black Friday over the last few years has been so sensational that sales have started to spread across the rest of the weekend. And, thanks to the emergence of Cyber Monday, all the way into the following week! Now well and truly established as a key date on everyone's Christmas shopping calendar, the beauty of Cyber Monday is that all the best bargains can be snapped up from the comfort of your own home.
We're here to help you grab the best Cyber Monday deals 2017 has to offer.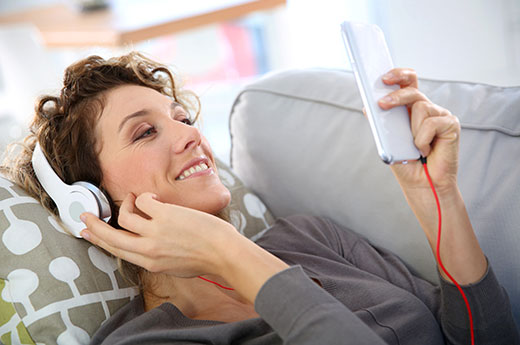 What is Cyber Monday?
Like Black Friday, Cyber Monday started life across the pond, where the weekend after Thanksgiving has long been associated with bargain-filled festive shopping. Recent years have actually seen Cyber Monday beginning to steal Black Friday's thunder.
As more and more savvy shoppers head online to nab the best deals without having to contend with the crowds, Cyber Monday has grown into America's biggest shopping day. Last year stateside shoppers spent a staggering $3.45billion on Cyber Monday, according to Adobe Digital. So, it's no surprise that Cyber Monday 2017 looks set to be even bigger. The UK isn't far behind. Last year, shoppers spent £1.23bn online on Black Friday and £6.45bn over the Cyber Weekend.
When is Cyber Monday?
Cyber Monday always falls on the first Monday after U.S. Thanksgiving, which means Cyber Monday 2017 will be on Monday 27th November.
The tradition emerged when retailers in America began to notice that the big post-Thanksgiving shopping weekend had started to stretch into the following week. Even though most shoppers had to return to work on the Monday, many continued their shopping spree online. As more and more online retailers decided to recreate the sales excitement of Black Friday, Cyber Monday quickly emerged as an even bigger shopping phenomenon.
What can you expect?
Like the sound of Black Friday's bargain prices without the frenzied crowds? Then say hello to Cyber Monday 2017, an altogether more civilised way to get your hands on the season's best deals. As the name suggests, Cyber Monday is all about online shopping and you'll find that Currys.co.uk is chock-full of special one-off deals if you stop by on the big day. It's a great opportunity to get your Christmas shopping sorted early or take advantage of our Cyber Monday 2017 deals to grab a bargain or two for yourself.
How to get the best Cyber Monday deals
Whatever you've got your eyes on, be it a hair dryer or a home cinema system, we'll have a host of very special deals to choose from on Cyber Monday 2017. But if you want your pick of the very best bargains, a bit of preparation won't go amiss. First and foremost, you might want to set your alarm clock. Stock will be limited and there's guaranteed to be plenty of competition for the top deals, so pouncing on your priority purchases nice and early is a wise move if you want to avoid disappointment.
A bit of research ahead of the big day will save you time when you could be snapping up the best deals. Check out our buying guides to discover our range of products and identify the models you like the look of. You'll find tips and advice across all our departments, including cameras, computing, home entertainment and kitchen appliances. Then, once you've picked out your priorities, why not bookmark them so you can find them quickly and easily when the Cyber Monday action kicks off.