How to get the best Cyber Monday deals 2018
Stepping out of Black Friday's shadow as a key date on the shopping calendar, Cyber Monday is here to stay, letting you snap up great products from the comfort of your home. Looking to get the most out of the day? You're in the right place.
We're here to help you grab the best Cyber Monday deals 2018 has to offer.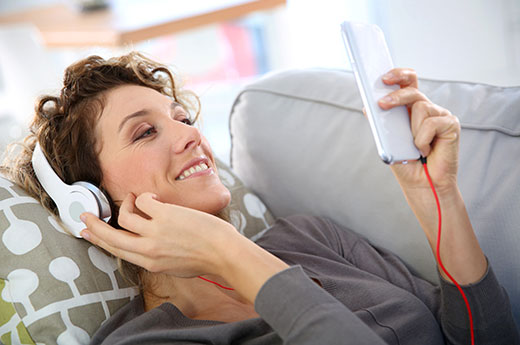 What is Cyber Monday?
Cyber Monday is an online-only offshoot of Black Friday that started out across the pond. It's the Monday after U.S. Thanksgiving, a day when prices are slashed across products available from retailers online. While typically more people shop online and in-store on Black Friday, recent statistics suggest more people shop online on Cyber Monday.
When is Cyber Monday?
This year, Cyber Monday will fall on 26th November 2018, the first Monday after U.S. Thanksgiving. The tradition was a consequence of American retailers noticing that the big post-Thanksgiving shopping weekend had started to stretch into the next week, with shoppers returning to work on the Monday but continuing their spree online.
Cyber Monday offers – where to go
Like the sound of Black Friday's bargain prices without the frenzied crowds? Then say hello to Cyber Monday 2018, an altogether more civilised way to get your hands on the season's best deals. As the name suggests, Cyber Monday is all about online shopping and you'll find that Currys.co.uk is chock-full of special one-off deals if you stop by on the big day. It's a great opportunity to get your Christmas shopping sorted early or take advantage of our Cyber Monday 2018 deals to grab a bargain or two for yourself.
Prep for success
Whatever you've got your eyes on, be it an Xbox One X or a home cinema system, we'll have a host of very special deals to choose from.
But if you want your pick of the very best bargains, a bit of preparation won't go amiss. To get yourself in the right mindset, check out our Most Wanted tool, which lets you create a bespoke Most Wanted page populated with products you've got your eye on. You can then share it with friends and family to give them a friendly nudge in the build up to the big day, or keep the list bookmarked for your own personal use - the tool is a great way of orientating yourself before the madness of the day itself.
When the big day finally arrives, set your alarm early and be prepared to buy things as you see them, as stock is limited and will sell out fast.