Hot on the heels of Black Friday, the Cyber Monday sales are just around the corner. "But when is Cyber Monday?" we hear you ask. This year it takes place on 29 November, so pop it in your diary now! Join Currys online on the day to nab the best Cyber Monday deals 2021 has to offer.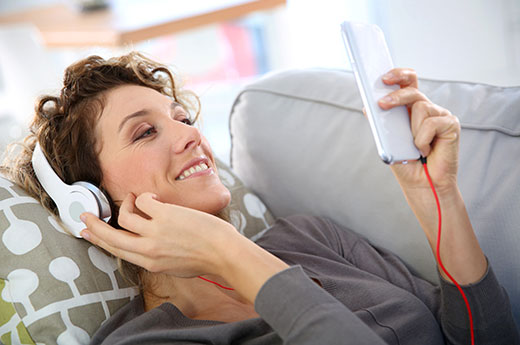 What is Cyber Monday?
As the name suggests, the difference between Cyber Monday and Black Friday is that Cyber Monday is all about online shopping and you'll find that our website is chock-full of special deals on all the top tech and gadgets. It's a great opportunity to get your Christmas shopping off to a good start or to grab a bargain or two for yourself from the Currys Cyber Monday offers. We've got deals across all categories including computing, TVs, home appliances and more.
Cyber Monday gaming PC and laptop deals
If you're in the market for a new gaming laptop or PC, it's your lucky day, as Currys is home to some of the best Cyber Monday laptop deals and gaming PC offers around.
As avid gamers will know, the PC gaming experience is only as good as your equipment. Now's your chance to upgrade your PC and create the ultimate gaming setup – one perfect for immersing yourself in your favourite title or even having a go at gaming streaming. Check out the Currys Cyber Monday gaming PC deals to bag a bargain on the best gaming laptops or desktops, as well gaming chairs and headsets to complete the arrangement. You may even find you want to design your own PC to fit your unique needs. If so, check out our streaming lounge for advice on building a custom gaming desktop or laptop.
Cyber Monday console gaming deals
Our Cyber Monday gaming deals include tonnes of console gaming offers from the top brands. If a PlayStation is your console of choice, there's no time like the present to get your hands on the latest model, thanks to our amazing PS5 deals. Plus, the Currys sale is jam-packed with Cyber Monday PS4 deals and price cuts on PlayStation games too.
If Xbox gets your vote instead, our Cyber Monday Xbox deals should be firmly on your radar. The Xbox X Series and S Series are some of the best consoles to date, and we've also got an array of Xbox One deals worth checking out.
And let's not forget Nintendo. Our best Nintendo Switch deals, and Nintendo Switch game deals offer great savings on the most versatile consoles around – ideal for playing at home or on the move. So, whether you're expanding your own gaming inventory, or you're treating a keen gamer in your life, take a peek at the Currys sale for amazing prices on consoles, gaming accessories and games.
Cyber Monday mobile phone and AirPod deals
Tablets are fantastic for the portability factor, packing power in the form of a small, bag-friendly gadget. So, if you have your eyes on a new Samsung tablet or iPad, Cyber Monday is the perfect time to save some money. Check out our Cyber Monday tablet deals for discounted Android tablets and unbeatable iPad deals, including on the iPad Pro 2021.
Or perhaps you're after a new e-reader? Well, good news, there will also be great savings on the latest Amazon Kindles and other e-reader devices. Just remember to visit our site on Cyber Monday to explore our iPads, tablets and e-readers deals.
If your games console of choice is a PS4, Cyber Monday is going to be jam-packed with offers that you won't want to miss! PS4 games, console bundles and accessories will be discounted, so check out our Cyber Monday games deals to grab a bargain on some of the best gaming gadgets. Or, if you can't wait to get your hands on the brand-new PS5, be sure to check out our new PlayStation 5 deals.
Of course, incredible discounts aren't just for Black Friday and Cyber Monday. We have ongoing offers across the site throughout the year, on everything from laptops and gaming gadgets to fridge freezers and washing machines. Plus, we drop our prices around the festive period, in time for Christmas shopping. Be sure to have a look at our gift guide for inspiration on the best Christmas gifts and present ideas for him or her.