How to get the best Cyber Monday deals 2019
Stepping out of Black Friday's shadow as a key date on the shopping calendar, Cyber Monday is just around the corner. Snap up great products from the comfort of your home and be the first to nab the best Cyber Monday deals 2019 has to offer.
We're here to help you grab the best Cyber Monday deals 2019 has to offer.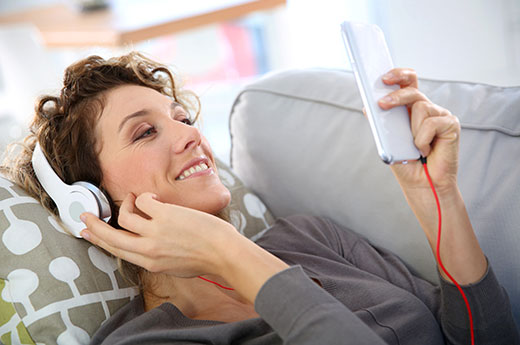 What is Cyber Monday?
Cyber Monday is an online-only offshoot of Black Friday that started out across the pond. It's the Monday after U.S. Thanksgiving, a day when prices are slashed across products available from retailers online. The difference between Cyber Monday and Black Friday is that while typically more people shop online and in-store on Black Friday, recent statistics suggest more people shop online on Cyber Monday.
When is Cyber Monday and when does Cyber Monday start?
This year, Cyber Monday will fall on 2nd December 2019, the first Monday after U.S. Thanksgiving. The tradition was a consequence of American retailers noticing that the big post-Thanksgiving shopping weekend had started to stretch into the next week, with shoppers returning to work on the Monday but continuing their spree online.
With the growing success of Cyber Monday, UK retailers also adopted the tradition, The Cyber Monday start time is midnight on Sunday 1st December and the Cyber Monday end time is midnight on Monday 2nd December, so be sure to grab a bargain.
What deals are on Cyber Monday?
Like the sound of Black Friday's bargain prices without the frenzied crowds? Then say hello to Cyber Monday 2019, an altogether more civilised way to get your hands on the season's best offers. As the name suggests, Cyber Monday is all about online shopping and you'll find that Currys.co.uk is chock-full of special one-off deals if you stop by on the big day. It's a great opportunity to get your Christmas shopping sorted early or take advantage of our Cyber Monday deals deals to grab a bargain or two for yourself.
Cyber Monday laptop deals
If you're in the market for a new laptop, it's your lucky day, as we'll be offering the best Cyber Monday laptop deals around. Whether you're a gamer, designer, writer or Netflix addict, we've got discounted laptops to suit all wants and needs.
For the versatility of a laptop and tablet combined, browse our 2 in 1 laptops on Cyber Monday for convertible devices that offer the best of both worlds. Alternatively, if you're an avid gamer looking for your latest gaming laptop, Cyber Monday is your chance to bag a bargain on a high-performing device ideal for your latest .
Cyber Monday gaming deals
Is gaming your forte or are you looking for the perfect gift for a gaming aficionado? If so, our Cyber Monday games deals will be right up your street! With price cuts on games consoles, games and gaming accessories among our Cyber Monday deals, video games fanatics can indulge their hobby for less.
Cyber Monday PS4 deals
If the games console of choice is a PS4, Cyber Monday is going to be jam packed with deals that you won't want to miss! Especially for Black Friday and Cyber Monday, PS4 games, console bundles and accessories will be discounted, so check out our offers to grab a bargain on some of the best gaming gadgets.
Cyber Monday Xbox One deals
If Xbox gets your vote, our Xbox Cyber Monday deals should be firmly on your radar. The current-gen Xbox One remains one of the best consoles on the market, so whether you're expanding your own gaming inventory, or you're treating a keen gamer in your life, take a peek at these Xbox Cyber Monday deals for great prices on consoles, accessories and Xbox One games.